US agencies to lend to Indian SMEs for green energy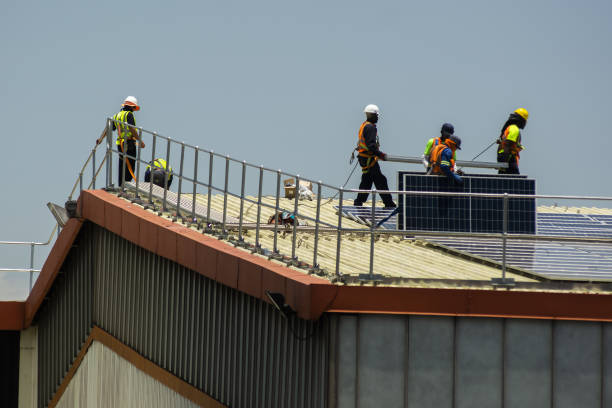 US agencies to lend to Indian SMEs for green energy
The US International Development Finance Corporation (DFC) and the United States Agency for International Development (USAID) are jointly sponsoring a $41 million loan portfolio guarantee to aid investments by Small and Medium Enterprises (SMEs) in renewable energy in India.
These include rooftop solar installations, and SMEs will be able to access reliable power and reduce costs.
While India's commercial and industrial sectors pay high fees for their electricity, making rooftop solar a sustainable and cost-saving investment, SMEs and residential consumers face obstacles in securing the financing needed to install and use rooftop panels, according to a statement by the US embassy.
SMEs account for 48% of the total energy consumed in India's industrial sector. Investments in green energy will help reduce carbon emissions and improve air quality.
DFC and USAID partnered with the New York-based Encourage Capital, an environment focused investment firm, and two Indian non-banking financial companies, cKers Financial and Electronica Finance Limited (EFL), to address the challenges posed by carbon emissions.
Encourage Capital has invested $15 million in EFL, which will use the USAID-DFC loan portfolio guarantee to stimulate the rooftop solar market, representing a $9 billion market opportunity for SMEs.
USAID is an independent agency of the United States federal government that is primarily responsible for administering civilian foreign aid and development assistance.
The United States International Development Finance Corporation is the development finance institution of the United States federal government, primarily responsible for providing and facilitating the financing of private development projects in lower and middle-income countries.
---
Also read: Hartek Solar bags project from FMCG firm Bikaji
Also read: No net metering for rooftop solar systems over 10 kW: MoP
Also read: India's solar capacity addition at five-year lowest
Opinion Poll
Question : As we enter FY 2021-22, a report estimates a 11% GDP growth. What is the most critical investment the construction and infrastructure sector needs to make this year?