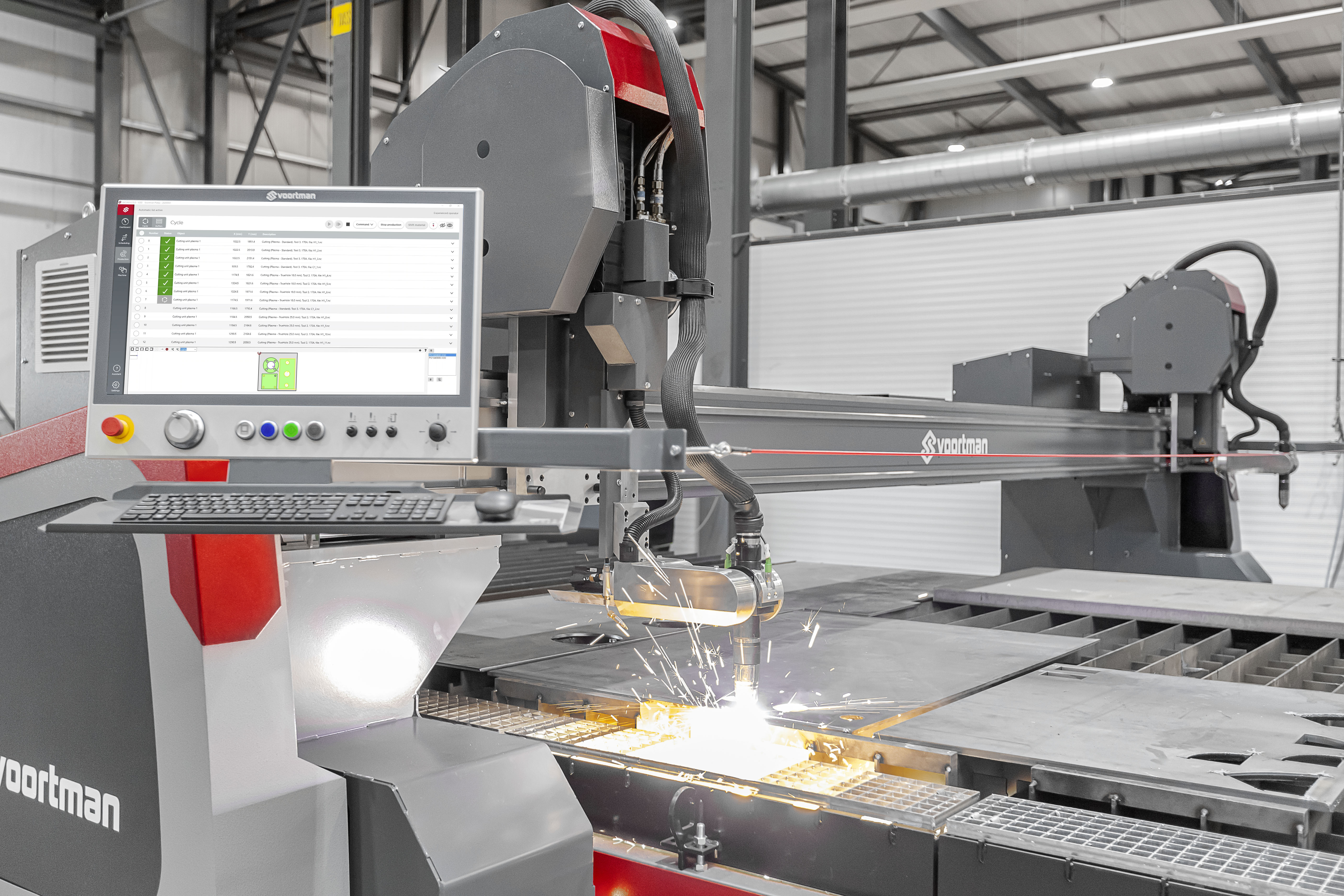 Voortman launches no-manual-intervention cutting machine
Voortman Steel Machinery introduced a latest cutting machine—the V303━for plate processing.
The company says the machine has been developed with the aim of optimising cutting results, minimising maintenance and improving productivity on the work floor. The V303 creates synergy between software and hardware and between machine and shop floor. The V303 is also said to make the cutting process easier, save time, and ensure that the available production capacity can be fully utilised.
For instance, by using the new buffer management, the V303 can even cut plate after plate without the intervention of an operator. This makes it possible to control and to better optimise the entire production process. At the same time, the V303 aims to offer the highest possible cutting quality and reduce downtime of production to an absolute minimum.
Some features of the product will help shift the machine operator's main task from operator to workshop manager.
The V303 is equipped with VACAM control software. This software helps turn the experience and knowledge of production processes into smart technological solutions. The V303 performs any operation without manual intervention.
Voortman Steel Machinery designs and develops CNC-controlled machines and solutions for the steel fabrication and manufacturing industry.
Written from the company's press release.
Opinion Poll
Question : As we enter FY 2021-22, a report estimates a 11% GDP growth. What is the most critical investment the construction and infrastructure sector needs to make this year?