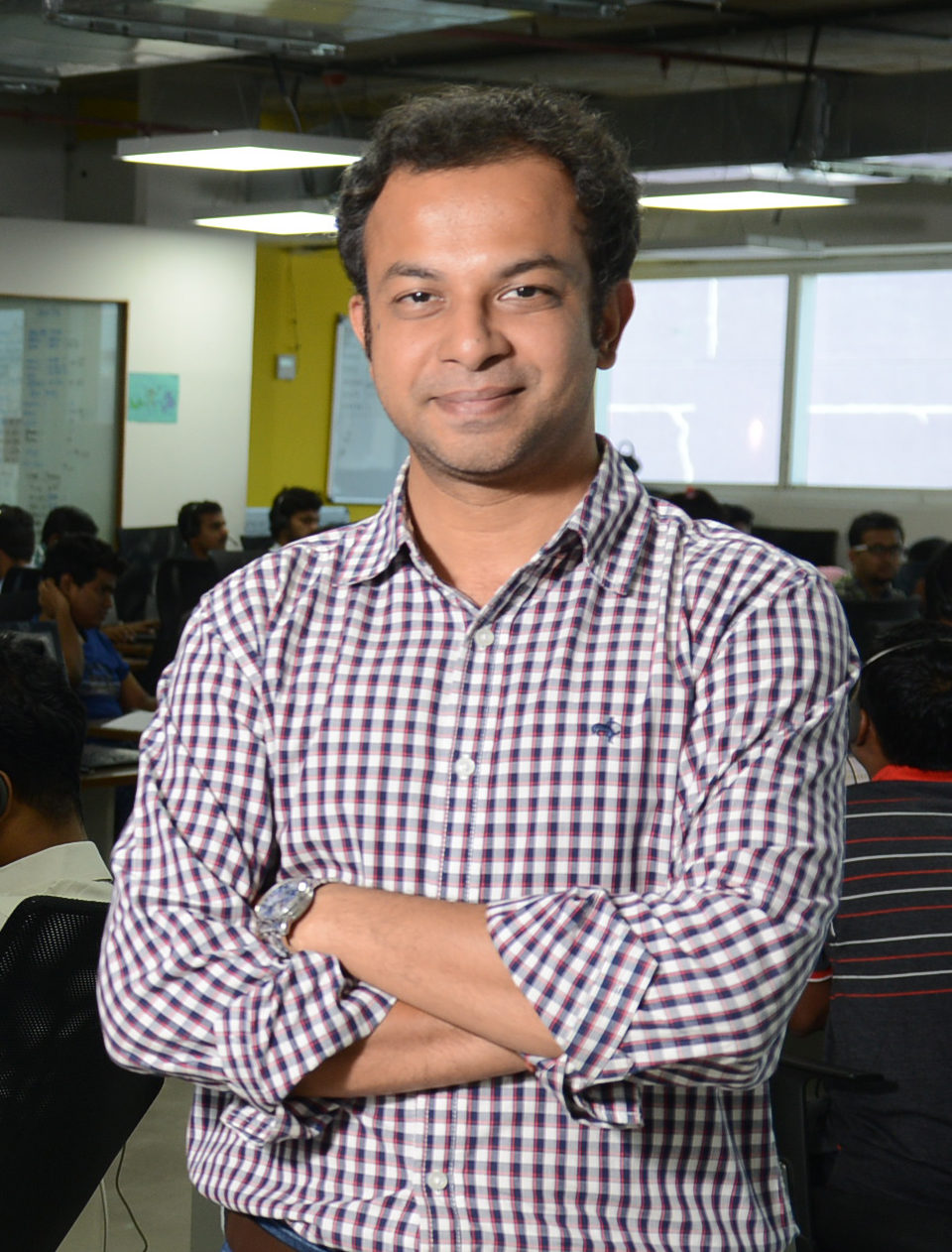 Build, buy, or partner?
26 Sep 2020 Editorial Team
The Indian real estate developers have witnessed multiple challenges in the past six months since the onset of COVID. While digital integration in real estate has grown multi-fold, there has been a significant shift in the builder strategies to stay relevant in the current market situation since the sector has been witnessing low consumer sentiments. Disruption in construction and the on-going liquidity crunch added to their woes. 
This situation has raised many questions on whether developers should continue to build projects, what should be their partnering strategy to sustain businesses and how can they target more relevant customers at a lower cost?
The current transition in the realty space has resulted in faster technology adoption and a shift in traditional strategies among developers to recover sales. That is, builders who earlier did not leverage the power of technology have changed their existing strategies and become more technology focused in order to revive sales and bring in sustainable businesses.  
Therefore, they have adopted a cross-engagement business model, by listing their projects on online real estate platforms and giving a much higher weightage to online marketing. Apart from increasing visibility, this strategy will also enable customers to experience properties in a virtually immersive environment and book the most suitable unit online, from the comfort of their home. 
While the market is replete with a bulk of unsold inventory, the need for proptech channel partners for reshaping traditional real estate businesses is at its peak. And to restore business, there is no better option than this for the developers at a critical juncture like this!
Understanding the building strategy
The work from home culture has diminished the distance aspect, which otherwise was the main criteria for buying a house pre-COVID. People are considering moving to farther locations in order to buy a bigger space at an economical price. This trend has emerged as a huge business prospect for developers who, to bank on this new opportunity, can now look at building projects at the outskirts. 

The opportunity is also lucrative and promising for builders because of the growing demand coming in from these regions and the fact that plots in these areas will appreciate over the years, especially due to rapid infrastructural developments. 
Looking at the buying strategy 
To recover from the slowdown, bigger developers, with sound financial health can also consider the option to buy the stalled projects from other smaller builders, who are facing liquidity crunch at present. Since technology has emerged as a weaving thread that connects the developer's projects to the right target audience and vice-versa, acquiring projects from small developers looks like a win-win situation for the developer community, which will also help the real estate sector start afresh in this new world order. Clearly, it is an opportune time for big developers to invest in smaller players and keep the sales engine going on, even during a crisis hour like this. 

Emergence of customer centricity 
Homebuyers are well-researched and well-informed and do not trust the middlemen blindly nowadays. And real estate platforms using AI or ML tools can help buyers inch closer to their dream homes. Developers can thus follow online real estate platforms to successfully implement a customer-first approach and address multiple challenges that have acted as barriers in their growth trajectory. 

For instance, a few years ago when the realty sector was more accustomed to the traditional methods, it involved numerous middlemen, which led to problems like information asymmetry, forced sales, and a one-way approach, much to the disappointment of the buyers. Homebuyers became weary because of the pressures and biases of the middlemen, and as a result, the trust factor in builders' credibility took a second seat. 
To bridge this gap, developers can use the digital solutions offered by the online realty platforms and make it their fundamental tool for customer centricity, thus giving them a better control over the entire sales cycle.
Collaboration with Proptech 
For developers who earlier didn't invest much in technology, the market is ripe. Collaborate with proptech platforms as it will help them reach out to the right target audience while also saving a hefty brokerage fee, which still remains a concern for many developers. Using these platforms that leverage AI or ML tools, developers can save a lot of time, energy and resources, earlier spent in marketing towards accomplishing sales. 

The era of virtual tours and webinars
As social distancing affected physical site visits, developers can leverage video tours to provide a unique video walkthrough experience to home buyers. Thus, an interested buyer can visit multiples properties online from their homes and shortlist the ones that best suit their needs, hence saving time and effort. 

Similarly, developers can also host webinars and e-meetings to help customers view the properties and clarify queries from anywhere globally. In fact, this trend is growing immensely during the lockdown phase and is here to stay even after things are back to normal.
The future roadmap
Digital integration within the real estate can help developers reshape their existing business models and increase efficiency in terms of time, cost, and quality across transaction stages. They can simplify this entire process with more customer satisfaction and a seamless buying experience. Customers are also more comfortable shortlisting projects from the comfort of their home and visiting only the ones that meet their requirements. Developers that demonstrate thoughtfulness and are the first adopters of these digital integrations will be the ones to add maximum value to their businesses. As customers turn digital in every aspect, developers should create more innovative strategies to market and sell homes online. Doing so will not only help them recover sales in the current business landscape but will also cement their position as leaders in the times to come.

-by Saurabh Garg, Co-founder and Chief Business Officer, NoBroker.com