CBRE provides services across 100 cities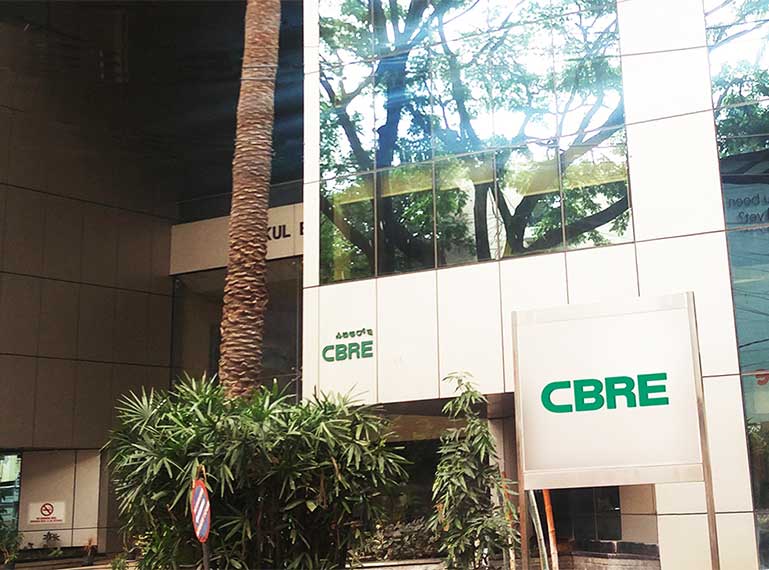 CBRE provides services across 100 cities
Sep 17 2020,05:09 PM CW Team
CBRE India's Government Practice - a dedicated vertical for undertaking government and public sector mandates, recently crossed the coveted milestone of providing services across 100 top cities in the country. 
The services provided by CBRE Government Practice vertical include economic planning for greenfield cities, privatisation of airports, disinvestment of hotels and large landholdings, advisory on dedicated freight corridors, SEZs, industrial and IT offices, logistics and warehousing parks, data centers, multi-modal transit hubs etc.
Having worked across 24 states and various central government organisations, CBRE Government Practice has also successfully executed projects related to modernisation and re-development of railway stations, tourism zones, investment promotion activities, smart cities etc. As part of its service delivery, CBRE has been increasingly leveraging technology to offer customised and digitally enhanced solutions to all its clients.
After having completed more than 250 diverse engagements for over 100 government clients and projects across 100 cities, the company is presently engaged with several government projects including development of a green-field city, large scale beach-front tourism zones, hospitality-related projects; ropeway projects & industrial, Logistics related assignments, airports and metro rail and railway stations. These projects are spread across the country in multiple locations viz. Delhi, Uttarakhand, Orissa, Bihar, Tamil Nadu, Andhra Pradesh, Telangana and Maharashtra just to name a few.
Commenting on the Government Practice vertical, Mr Anshuman Magazine, Chairman & CEO - India, South East Asia, Middle East & Africa, CBRE said, "It is a matter of great pride for all of us at CBRE. We have not only been instrumental in providing the best in class services for various government mandates but are also looking forward to providing advisory to some of our country's flagship projects such as Make in India, Atmanirbhar Bharat, Start-Up India etc."
Explaining the nature of services provided, Mr Preetham Mehra, Executive Director and Head-Government Practice, CBRE added, "Through CBRE's Government Practice vertical, we aim to achieve the government's vision of optimising large scale public assets and ensuring economic advancement for all the stakeholders. We also intend to enhance participation of the private sector and promote the PPP model of development across all large and significant projects in real estate and urban infrastructure space. We are confident that with our rich experience and relationships across the public and private sector, we are rightly positioned to ensure successful implementation of these projects."