NHAI aims to construct 23 new highways by 2025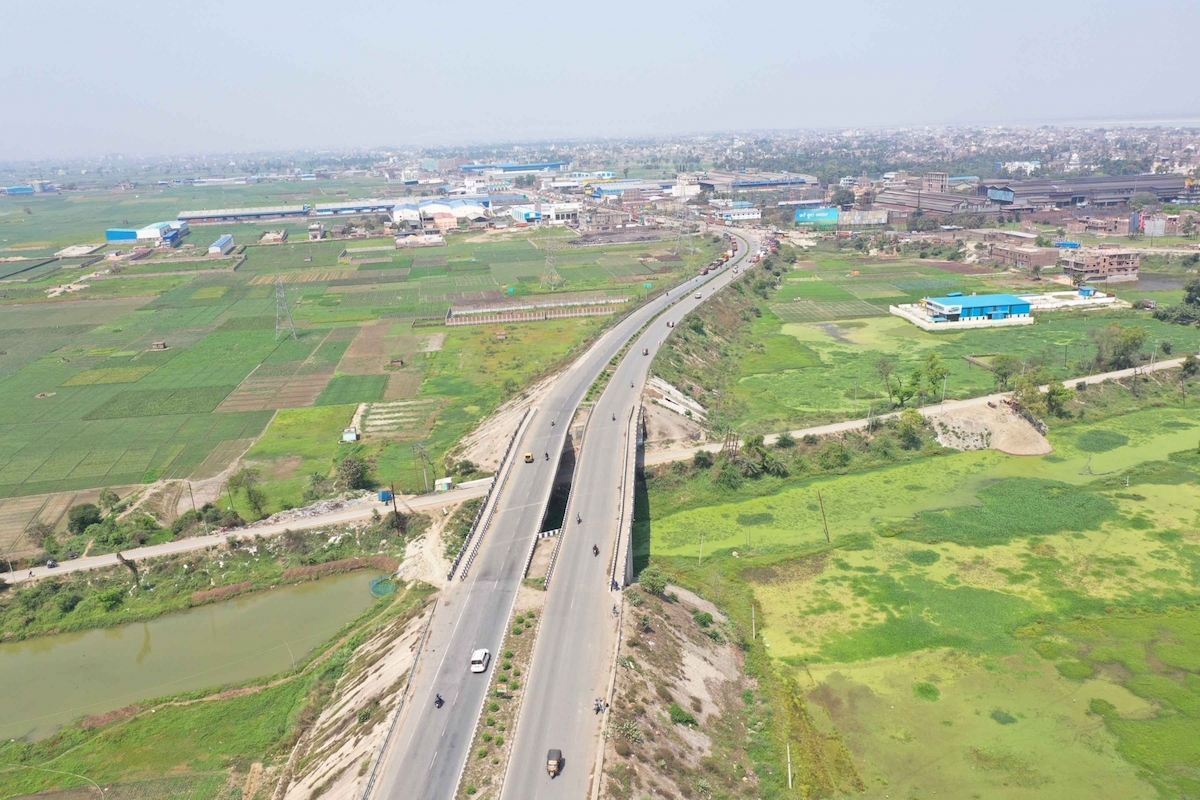 NHAI aims to construct 23 new highways by 2025
Aug 26 2020,09:08 PM Editorial Team
In order to ensure uninterrupted and efficient movement of people and cargo, the National Highways Authority of India (NHAI) has announced the construction of 23 new highways, including a network of expressways and economic corridors, scheduled for completion by March 2025. Of these four expressways, namely Delhi-Mumbai, Ahmedabad-Dholera, Ambala-Kotpulli, and Amritsar-Jamnagar will be ready by March 2023. Nine others will be constructed by March 2024. The remaining nine greenfield highways will be completed by March 2025.
It was reported, projects having deadlines as 2023 and 2024 will be bid out by 2021. Spread across 7800 km, the project would require an investment of approximately Rs 3.3 lakh crore in a span of 5 years. The network of expressways will be connecting Surat, Solapur, Lucknow, Vizag, Chennai, Bengaluru, Vijayawada, Raipur, Kota, Kharagpur, and Siliguri. These mega projects will accelerate the sluggish economy by giving rise to numerous employment opportunities while boosting material demand.
In order to fast-track the Delhi-Mumbai Expressway project, the NHAI has formed a special purpose vehicle (SPV). The SPV is registered as 'DME Development Ltd' and is owned by NHAI. This will lead to easy financing at cheaper rates, including pension and insurance funds. NHAI has a sovereign guarantee, being a statutory entity, thus investors face zero risks. The SPV will also facilitate the financing, construction, and operation of the Greenfield expressway. The primary aim of the NHAI behind floating SPV to a specific corridor is to develop a sustainable and self-liquidating approach to raise finance and diversify its resource base. Spanning 1275 km, the Delhi-Mumbai expressway is an eight-lane expressway, with a design speed of around 120 km/hour. With a provision to expand to 12 lanes in the future. It will be India's longest 'Greenfield Expressway'.
Currently, cargo in India cover about 400 km per day, which is 50 per cent of the global standards. Thus, we have an abundant scope to reduce the cost and time by 50 per cent. In order to recover all the investment in this project, a model called the trade operate and transfer (TOT) has been designed, wherein auctioning will be held for tolling rights for 15-20 years to a private entity to receive the money upfront. If the model turns out to be successful, it will be utilised for other major expressway projects as well.
Major reforms in National Highways Authority of India (NHAI) are being undertaken in terms of decentralisation of work and division of power by the Ministry of Road Transport and Highways.
IRB Westcoast Tollway, another SPV which in February commissioned its 189.6 km Goa-Karnataka border-Kundapur four-laning highway project, now opened for the vehicular traffic. Built at Rs 34.47 billion, the project has a concession life of 28 years.