Top Architects, Top Interior Designers and Top Builders in Mumbai!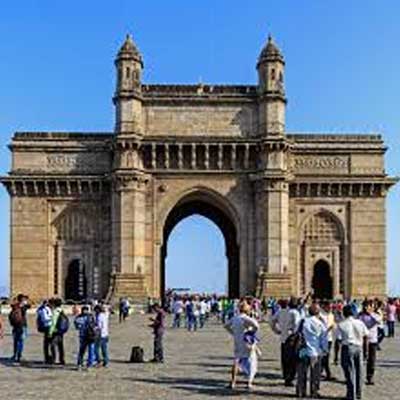 Top Architects, Top Interior Designers and Top Builders in Mumbai!
Western India is recognised as the land of historical edifices and relics. Mumbai's Gothic architecture is embodied in the Gateway of India, Mumbai High Court, Old Secretariat, University Buildings and Victoria Terminus, and the currently serves as a hub to numerous skyscrapers.
In this article, let's take a look at the Top Architects, Top Interior Designers and Top Builders in the Western Region of the country.
Top Architects in the West
ACUBE ARCHITECTS: This young design oriented firm based in Navi Mumbai has designed and worked on several large scale projects in India and the UAE. Currently, the firm is doing several large scale projects all over India and abroad. It is working on projects in 31 cities all over India and abroad. In terms of architectural services, its expertise lies in residential, corporate headquarters, IT parks, hospitality, commercial office space as well as shopping malls.
AVVO: This multidisciplinary firm provides full-service luxury architecture, interior design and contracting work. The firm's work encompasses diverse residential, commercial and industrial projects.
GOPAL ZAVERI ARCHITECTS: Since its inception in 2012, the firm has worked on a variety of projects including pre-school, commercial and residential buildings, retail shops, private villas and group housing. With time the company has been able to create its niche in the high-end residential category designing the architecture and interiors for the same project.
HEMANT & ASSOCIATES: Hemant & Associates is a firm established in 2012.
KARAN DARDA ARCHITECTS: A young design and architecture studio based in Pune, the studio was established in 2017 and is experienced in designing various projects ranging from residential, commercial interiors, and culture.
MAATRA ARCHITECTS: This design studio has been practicing for 10 years, and during this period varied projects ranging from individual residences to mass housing, commercial complexes to hospitals and hotels/resorts to institutions have successfully designed and executed.
MAHENDRA CHAVAN AND ASSOCIATES: Established in 1981 in Satara, this firm works on many projects mainly focused on commercial, public building, hospitality, residential, industrial buildings.
MORPHLAB: This award-winning, interdisciplinary architectural studio with residential and commercial projects built across the country prides itself on being both designers and builders – creating architectural and creative solutions to help people realise their vision and make them a reality.
SAKHA: This design studio was founded in 2017 with an aim to design research-based, inherent, user responsive and contextual solutions; celebrating the art called architecture. The studio is involved in multi-disciplinary collaborative practices with the core team qualified to work into the disciplines of art, architecture, interiors, architectural conservation, urban design, urban planning and landscape design.
SAMA DESIGN STUDIO LLP: This team of young architects from different academic backgrounds and professional expertise in architecture and its allied fields, along with creating human-centric spaces, believes that architecture should be in association with its context and should have a nostalgic connect to the precinct to create a holistic association which has both a functional and emotional value for its end-user.
SHAYONA CONSULTANT: This firm has executed over 1,000 projects with national and international experience of over 20 years in the field of architecture and interiors. Established in 2000, Shayona Consultant has for over 20 years, delivered innovative design solutions for a wide range of developments through its multidisciplinary expertise in the field of architecture and interiors.
SHREE MAHAJANI ARCHITECT AND INTERIOR DESIGNER: The goal of the firm is to provide functional, economical and creative space to satisfy the needs of end-users. The firm has received many prestigious awards.
STAPL: Soyuz Talib Architects is almost a two decade design consultancy established in Navi Mumbai. The firm has worked on various projects both large and small scale. On the architecture front, the residential projects include large scale high-rise projects. The commercial projects include high-rise office buildings, IT parks, and malls.
STUDIO LAGOM: This practice exists to challenge the Indian architectural landscape that is still quite unorganised, where 'layers of materials' have ruled over 'purity of materials'. The firm believes in architecture that gives importance to the beauty of each material, by creating the right balance between less and more.
UNEVEN: This multi-disciplinary firm based in Vadodara focuses on minimal yet elegant design and tries to fit itself into the users' and clients' shows. It has designed projects ranging from residential, communities, commercial complex, retail and showrooms, set design and production, exhibition stalls, high-end resorts homes – for architecture, interior design, and landscape design.
Let's take a guess on who among these is recognised as the Top Architect in Mumbai!
From the architects listed above that were shortlisted by the CW Editorial team after reviewing the numerous entries received, the Jury selected and the 15th edition of the Construction World Architect & Builder (CWAB) ONLINE Awards 2020 recognised MORPHLAB as the Top Architect in the West.
Established in 2012, Morphlab is an award-winning, interdisciplinary architectural studio with residential and commercial projects built across the country. Headquartered in Mumbai, their work is known for its spatial articulation and a youthful engagement with the programme. Crucial to their process is the need to outline a story for each project and creating an identity that is steeped in its relevant context. A strong emphasis is placed on arriving at solutions through the use of new-age technologies and parametric architecture that is defined by rigorous geometries and innovative use of materials. Little wonder then why Morphlab is the Top Architect in Mumbai!
Top Interior Designers in the West
ARCHITECT NAVED DESIGNS: This firm is into site and building evaluation and feasibility study; developing detail design briefs with clients.
CARPENTERS: Carpenters is an interior design firm in collaboration with architecture specialising in interiors and customised furniture. The practice believes in designing with consciousness and ideation balanced with technology and sustainability.
DETALES - Design Stories by Nidhi Shah: The design group combines extraordinary talent and experiences to create spaces that can be known as "cutting edge" or "timeless". For over a decade, the firm is consistently recognised for its business acumen and its variety of innovative design solutions that impeccably blend functional and aesthetic needs.
ECLECTIC INTERIORS: The firm is known for its unique approach and intimate process of discovering each client's personal style. It believes that good design is produced from careful study and research combined with technical knowledge and artistic judgment.
ESSAJEES ATELIER: The interior design arm of Essajees, a 106-year-old company, Essajees Atelier was established in 2014 as an independent design practice founded on the legacy and ethos of the Essajees brand. It deals with art, antiques, and collectibles apart from custom-made flooring and high-end furniture. Some of the clients that Essajees services include the Reliance Group, Taj Hotels around India, the GVK family, Gautam Singhania and the Birla family, among others.
GOLDMINE PROJECT CONSULTANTS: this firm provides turnkey solutions in design and build along with other space creatives in residential, corporates, commercial spaces, buildings, hospitality, healthcare, retail and education verticals. It provides aesthetically designed and immaculately planned project with an eye on fine details that accentuate the particular qualities of a place and conceive our project with efficiency and highest level of professionalism.
IGNITUS ARCHITECTURAL STUDIO: Established in 2011, this architectural studio adopts a multidisciplinary approach specialising in the core functionalities of architecture, interior design, landscape design, and furniture design.
INFINITTI DESIGN STUDIO: This firm brings to the table a well thought through design process which translates the client's brief into a built form that correctly expresses their ideologies and their vision. Its design for every client is unique and it loves combining familiarity with new materials and technologies.
INNOVER BY SAKSHI GEHANI: This new-age, multifaceted and passionate interior design firm has been creating original spaces that are interesting, comfortable and deeply personal. Versatility has helped Innover strengthen its roots in the world of design and develop an ever- growing clientele and goodwill.
KAL DESIGNS: This young and flourishing architecture and interior design company works as a sole studio that is both ethically and culturally diverse.
KEN GROUP: Founded in 2018, this firm specialises in conceiving modern, high-caliber solutions for architectural design and interior design projects. Its team of architects has successfully developed functional and meaningful projects in the last few years.
KOMAL SACHDEV DESIGNER + PLANNER: This firm is known for its ability to understand the client's taste and requirements. Knowing briefly about the client's lifestyle and executing that in form of design is what the firm has been appreciated for.
MISHTI CONSULTANT: The firm offers design solutions in the fields of architecture and interiors. It is a part of Jyoti Interiors, founded in 1986. It has built a reputation of quality interior design with a unique combination of services, and handles turnkey projects and consultancy with the highest level of efficiency by experts from the industry under one roof.
PAREKH COLLABORATIVE: This firm uses understated forms to create serene buildings that yield powerful and subtle experiences for their inhabitants, influenced by rich Indian culture. Its designs are based on the investigation, research and appropriate technology which create values – always seeking to achieve both modernity and timelessness that reflect culture and society.
PTA DESIGNS: Formed in 2010, this firm never believes in restricting to specific services or boundaries. It works upon almost everything that comes its way with a faith and trust or a challenge – be it interiors, architecture, landscape, renovation, refurbishing or redesigning.
PURPLE BACKYARD: Inspired by the understated notions of visual arts, this interior design and visual merchandising studio has created a proud portfolio of projects across residential, hospitality, commercial spaces and shop floors. Timeless design with uncluttered and optimistic vision best describes the studio's aesthetic.
QUIRK STUDIO: This interior design company, founded in 2013, finds simplicity in clutter and believes in creating in order to inspire. The studio's goal is for its designs to have the power to transport you into another world, allow you to dream and most importantly, evoke an emotional response.
RAKESH AMBASANA & ASSOCIATES: This interior design studio formed in 2010 is a team of talented and creative designers, technical consultants and skilled craftsmen. The joint efforts of them provide a start to end solution, right from the concept of the project to its completion, which is contextual and healthy for the living.
REFLECCT DESIGN STUDIO: Established in 2008, this firm is a staunch believer of breaking the primitive conception of architecture and thus embracing an innovation and contra-distinctive approach.
SHRADDHA INTERIO: This firm creates distinctive, sophisticated designs keeping in mind its clients need and budget. Its personalised approach to design each project has become its company's signature.
S SQUARE INTERIORS: Established in 2012, the firm offers a wide range of designs and services in the field of interior design in residential and commercial projects. Its mission is to design exceptional interiors that meet clients.
STUDIO WODEHOUSE: This small, but extremely passionate team of over a dozen architects, interior and furniture designers work individually and collaboratively on each project. From conceptualisation to execution, it strives to create timeless yet relevant spaces.
UNITECTURE: Unitecture believes that design is a process of evolution; and it can bring more into design along with aesthetics, functionality and the form. Unitecture believes in 'Intellectual Creativity' to create design an impact on human behavior. It believes to work with an evolution science which can merge arts and technology in a balanced way.
Let's take a guess on who among these is recognised as the Top Interior Designer in Mumbai!
From the interior designers listed above that were shortlisted by the CW Editorial team after reviewing the numerous entries received, the CWAB Jury selected and the CWAB Awards recognised INFINITTI DESIGN STUDIO as the Top Interior Designer in the West.
Led by Santha Gour and Saawant Kaul, Infinitti Designs is involved in the designing of premium luxury residential projects along with residential, commercial, and industrial projects. Operating from Mumbai, they possess an award-winning portfolio of projects that encompasses everything from commercial interiors, residential, hospitality and retail Interiors. On the architectural side, Infinitti Designs is involved in the designing of premium luxury residential projects along with residential, commercial, and industrial projects.
Top Builders in the West
GOVARDHAN ECOVILLAGE: Established in 2003, this village spreads in 100+ acre of land in Palghar. It is home to 350+ diverse residents as families, students, volunteers and monks. With foundational principle 'Simple living and high thinking'; community strives to live in harmony with divine, self, nature, community members and neighboring communities.
KALPATARU: A recipient of several global awards in design and quality, Kalpataru's projects have set new standards in real estate development for half a century. Having delivered more than 20.42 lakh sq m. of projects of outstanding quality, Kalpataru's projects today are vibrant living spaces for over 17,927 satisfied families and ever-growing.
KOLTE-PATIL DEVELOPERS: This leading real estate company has a dominant presence in the Pune residential market. Incorporated in 1991, the company has been creating landmarks for over 28 years and has developed and constructed over 50 projects including residential complexes, commercial complexes and IT parks covering a saleable area of ~20 million sq ft across Pune, Mumbai, and Bengaluru.
PIRAMAL REALTY: Founded in 2012, Piramal Realty, the real estate development arm of Piramal Group is one of among the leading developers with 17 million sq ft of residential and commercial under development in and around Mumbai.
SIDDHIVINAYAK BUILDERS AND DEVELOPERS: Established in 2002, this firm has completed 1,000 apartments and 500 individual bungalows.
This year, the CWAB Awards did not recognise a Top Builder in the West Region.
CW, in its yearly endeavor, awards India's Top Architects and India's Top Builders year-on-year. This year marked the 15th edition of the Awards, which recognised and awarded over 40 leading architects and builders in India this year. Click here to see who has made it to our list of India's Top Architects and India's Top Builders 2020, and how!
Along with recognising India's Top Architects and Builders, two years ago, CW introduced yet another category of awards in a bid to unearth even more talent across the country – The Regional Awards – which are presented to a Top Architect, a Top Builder and a Top Interior Designer in each of the regions – North, South, East and West. The above-mentioned firms were awarded under the Regionals West category at the 15th CWAB AWARDS 2020.
While this article unveils the top architect and top interior designer in Western India, find out more on:

The top architects in the North, the top builders in the North and the top interior designers in the North!
The top architects in the South, the top builders in the South and the top interior designers in the South!