By March-end Draft master plan for Delhi-2041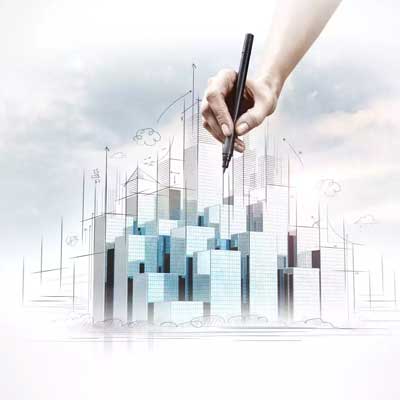 By March-end Draft master plan for Delhi-2041
20 Mar 2023 CW Team
The draught Master Plan for Delhi-2041 is likely to be notified by the end of March, officials said on Thursday.
The draught master plan was approved by the Delhi Development Authority (DDA) earlier this month, with Lt. Governor VK Saxena praising its emphasis on sustainable development and innovative interventions like transit-oriented development hubs, land pooling, heritage and Yamuna revitalization, and city regeneration.
"The draught Master Plan has already received approval from the DDA, and we are currently sending it to the Ministry of Housing and Urban Affairs. "An official declared.
Under the terms of the Delhi Development Act of 1957, the first master plan was published in 1962. These plans, which are created with a 20-year vision, offer a comprehensive foundation for the city's planned development.
The draught Master Plan of Delhi - 2041 is a "strategic" and "enabling" framework to direct the city's future growth. It is based on the knowledge gained through the implementation of earlier plans as well as the implementation of other projects and programmes across the nation.
The manuscript was split into two volumes, each with ten chapters. Officials stated that "create a sustainable, liveable, and dynamic Delhi" is the goal of the Master Plan of Delhi - 2041.
The DDA based the draught Master Plan of Delhi - 2041 on several guiding principles, including the need to build extensive transportation infrastructure, affordable housing for all, a healthy environment, and a "24-hour city" with a night time economy, as well as the need to control unapproved colonies and pollution.
The policies related to the environment, economy, mobility, heritage, culture, and public places are mainly covered in the vision document.
The Authority, the DDA's highest authority, initially approved the draught Master Plan of Delhi - 2041 on April 13, 2021. It was then made accessible on the DDA's website in June of that same year, asking public comments and complaints.
Opinion Poll
Question : What are you most interested in Construction Technology?