Don't stop exploring and experimenting in design - Paritosh Bajaj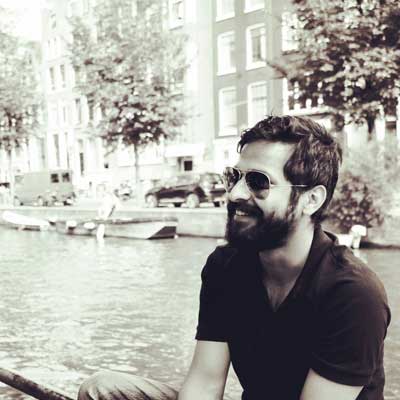 Don't stop exploring and experimenting in design - Paritosh Bajaj
26 Jun 2021 CW Team
Paving a path for his company on the same lines, he aims at creating urban and suburban natural oasis for their client. CW DesignBuild talks to Paritosh Bajaj about his vision, philosophy, projects and design process.
What is your vision for Studio SabhSai?
We at Sabhsai believe in creating relatable, tailor-made experiences for our clients rather than creating iconic architecture. Context and purpose play an important role in our design ideation.
How has your design philosophy changed over time, especially in the light of the pandemic?
Unlike the earlier time, now we try to create spaces which are adaptable and multi-functional to facilitate the end users to readjust the spaces as per their changing requirements.
What changes have you made in your work protocol due to the pandemic?
We have been strictly following the work from home since the first outbreak in February 2020, with shifting all the client and consultant meetings online and through organised single person site visits on bases we are able to establish our execution system.
How do you approach design to accommodate aesthetic and functionality in residential and commercial projects?
With understanding the functional requirements of the client/space typology and understanding the client personal taste/liking or identity traits. Finally marrying the both to create a functional sound and aesthetically pleasing space which is a manifestation of the end users' persona.
How do you incorporate sustainability in your work?
I concentrate on user centric spaces and many of clients were not too keen on exploring the aspect of sustainability in depth. The basics like rain water harvesting, solar energy usage, use of locally sourced material and the aspect of contextuality are the aspects we have concentrated upon but have not been the driving factors of our design.
Which projects do you enjoy working more on, residential or commercial? Why?
Residential mostly because of the leg room it offers to wander into the creative aspect of design, at the same time the challenges of creating a sense of individualism in a rather defined imagery of the commercial design gets us equally excited.
How would you define your style of design? How do you ensure that your projects bear your signature?
We are too young to have a definite style of design we believe we are still exploring but in terms of our analysis of our own work we think the use of warm woods is a tying element through all our designs.
Take us through your design process from conception and design to final build.
We basically divide our projects into 4 phases being pre-conceptual, conceptual, detail design and execution.
In the pre conceptual phase we collate all the needed information from the client and make a design brief for ourselves and create a look and feel presentation for the client along with the layout.
Once we get an approval on the same, we flesh out the presentation to reach a final concept plan with CMF and 3D. Once we have our approval on the same, we proceed towards a detailed design docket followed by the execution.
What changes have you perceived in your clients (in terms of demands, awareness, aesthetics, etc.)?
In this modern era the clients are more aware, opinionated and well travelled. They know what they want but the problem is they don't what they don't so the process of designing has evolved from being suggestive to eliminative.
Tell us about the projects you are working on currently.
We are working on projects ranging from second villas, heritage property extension, premium residential interiors, commercial projects to builder lobby projects (mostly building interiors).
What advice would you like to give to aspiring architects/designers?
Don't stop exploring and experimenting and most importantly fall sometimes to get up stronger but never give up.