Dunwoody College of Technology makes a debut in School of Design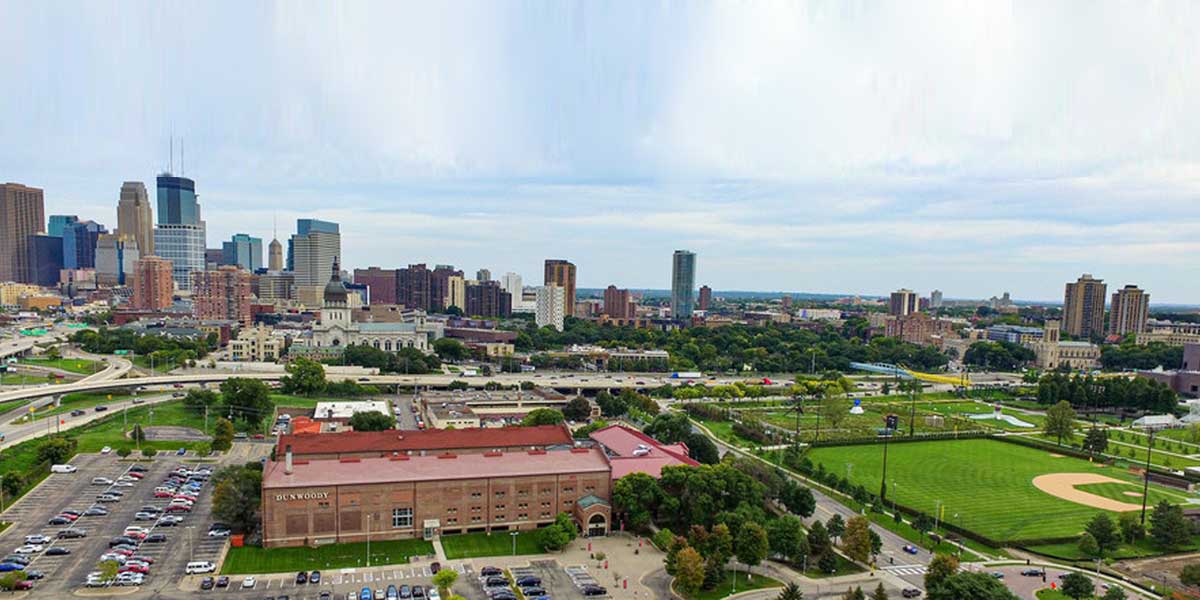 Dunwoody College of Technology makes a debut in School of Design
22 Jul 2021 CW Team
Dunwoody College of Technology, a private, non-profit college and technical education pioneer, has opened its first School of Design. The new school is a mix of Dunwoody's sought-after design-focused programmes – architecture, interior design, and graphic design – and is uniquely organised to give students with a blend of technical competence and creative practise.
In order to enhance each student's creativity, Dunwoody's design programme emphasises strong technical abilities combined with a grasp of industry best practises. The focus of the coursework is on the whole creative process, from research and conception to ultimate output. Students learn how to collaborate with clients to find the most inventive solution possible within a certain budget. The staff has decades of expertise as working professionals, allowing students to gain in-demand skills from experts who have firsthand knowledge in the field.
Rich Wagner, President of Dunwoody College of Technology, said, "Our students are creators, makers, designers, and doers, and Dunwoody has a long tradition of excelling in design-forward programmes." "As we looked to the future, we decided it was time to honour that heritage by combining our major design programmes to form the new School of Design." These programmes, when combined, will develop collaborators and problem solvers, as well as graduates who are ready to make a long-term impact in the design disciplines and our built environment."
Trevor Bullen, AIA, will assume the post of academic dean for the School of Design, starting immediately, to oversee the new school. Bullen has more than 25 years of professional expertise, having worked on a variety of architecture projects in Europe, the Caribbean, and the United States, including landscape architecture and international planning.
Bullen was most recently a senior associate and director of operations at Snow Kreilich Architects, which was named AIA Architecture Firm of the Year in 2018. Bullen headed an award-winning design and planning practise on the island of Grenada from 2000 to 2016, accomplishing over 30 completed projects. Throughout his career, Bullen has remained engaged in academia, teaching architectural design at Boston Architectural College, City College of New York, and the University of Minnesota - Twin Cities, as well as serving as a frequent guest critic at architecture schools around the country.
Maura Rogers, AIA, NCARB, LEED GA, the college's new Director of Architecture, will also play a key role in developing Dunwoody's programmes. Rogers' most recent work has been in public services and design-build projects using alternative delivery methods. She offers a lot of expertise to the new position, including a long career in architecture spanning residential design, technical drafting, urban planning, project management, and public sector projects. Rogers will be in charge of both the two-year Architectural Drafting & Design programme and the +3 Bachelor of Architecture degree programme at Dunwoody.
Korrin Howard will be the Director of the Interior Design and Graphic Design programmes at the School of Design. Howard has used her expertise as a designer and public artist to motivate children in the classroom for the past 16 years. She will oversee the graphic and interior design programmes in her new job, assisting students in creating places that engage visitors in a sensory experience.
Visit dunwoody.edu/design for more information about Dunwoody's School of Design and how to apply. Architecture, architectural drafting, graphic design, and interior design degrees will be provided, with the duration of each degree decided by the demands of each area and professional certification criteria.