Intimate family lounges by Essentia Environments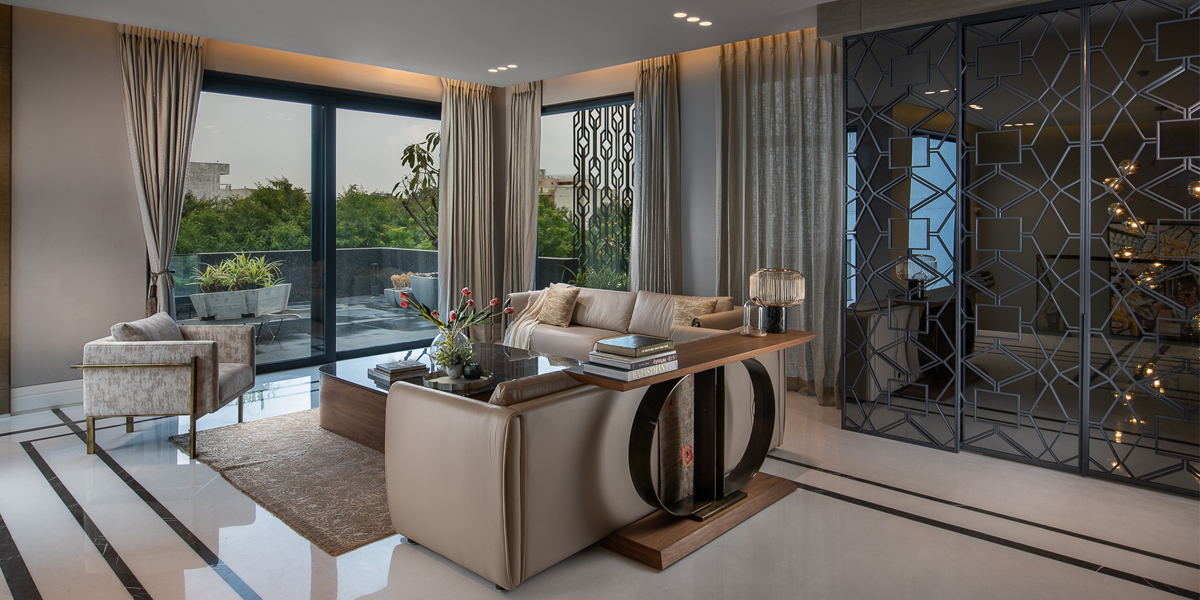 Intimate family lounges by Essentia Environments
22 Nov 2021 CW Team
Being part of luxury homes, these lounges are furnished with custom-designed, comfortable sofas and accent chairs, and are decorated with wall claddings to add layers of details that enhance the sense of intimacy.
Minimalistic chic lounge
Clean, simple and minimalistic, this lounge has a pastel palette on the backdrop of a muted shade wall and floor. Two three-seater couches and a single lounge chair make the seating of this room. The center piece of the room is a coffee table placed on a designer carpet that blends into the theme of the space. A designer light fixture completes the look of the room.
Simple muted lounge
A lounge setup in a simple muted tone on a textured accent wall. Beige couches and carpet make an earthy looking space that's easy to relax in. The carpet has prints which provides texture to the room but seamlessly blends in the shades of the lounge. Some indoor plants and pictures of the family form the décor of the room.
Chic and elegant lounge