Luxurious house decor with a modern art influence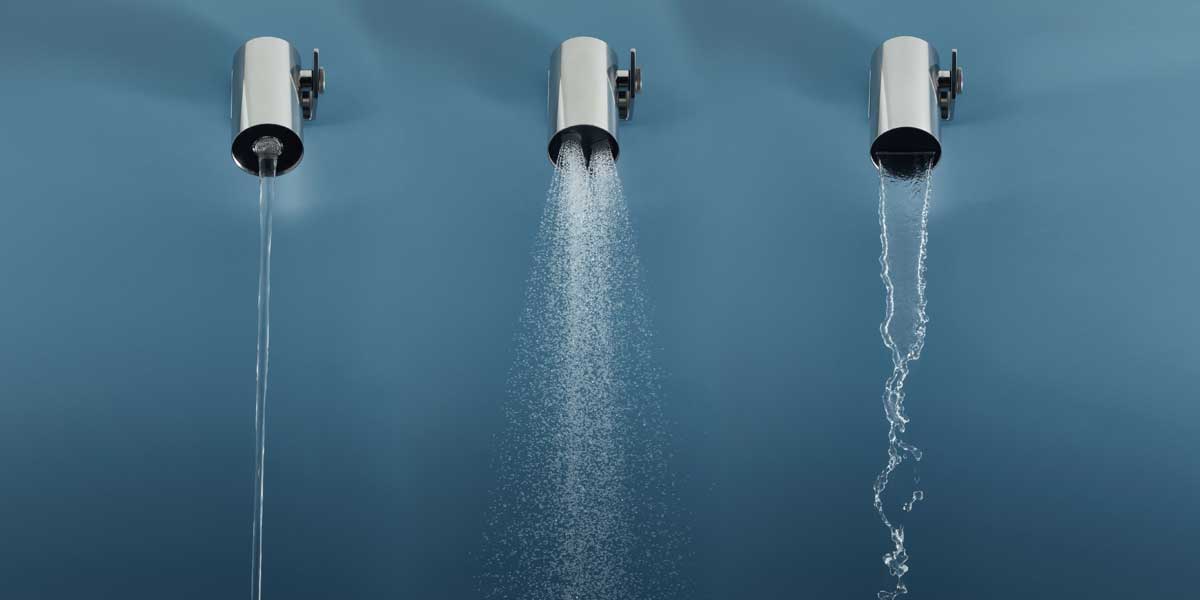 Luxurious house decor with a modern art influence
24 Mar 2022 CW Team
Chic O3 Showerhead by Fima Carlo Frattini
Fima Carlo Frattini has been in business for three generations in Italy. Fima Carlo Frattini has always been distinguished and characterised by its constant search for beauty and spasmodic attention to every detail, from the selection of machinery to the research of the components of a new product to the construction of its explanatory brochure. This well-known brand is introducing the O3 showerhead, which is part of the Wellness series.
The new O3 shower head has a striking visual impact and a creative and innovative design that plays on the ability to compose the wellness environment in a personal way to create your own wellness experience using three different dispensing options. O3 stands out for its instantly recognised look, which was created by Davide Vercelli. On a formal level, the design decisions, which are devoted to functionality and design, see the dynamic combination of two fundamental elements of the shower head: a cylindrical body that delivers water and an L-shaped support and distribution element. This component, which connects the shower head's main cylindrical body to the wall or ceiling, has the dual duty of delivering water to the jets and positioning the delivery unit according to the individual's demands using an ingenious joint system.
Shower customs. A distinctive feature is its small profile, which was created using cutting-edge technologies and is only 6 mm thick, making the water supply nearly invisible.
The O3 shower head comes in two styles: IN and OUT, which allow you to give your bathroom a distinct artistic identity. The first method, which is more traditional and has a more compact and cleaner silhouette, is placing the dispensing cylinder inside the L-shaped element, aligned with the water supply connection. The placement of the dispensing cylinder outside the L-shaped distributor element, which can be put on the right or left, provides the second a new and unique connotation.
You may choose from three distinct delivery modes to make your bathroom a veritable paradise of well-being: Rain, Laminar, and Cascade. The Rain jet's three unique aerators offer a large, soft, and pleasant flow of water while consuming only 8 litres per minute of water. They can be independently angled to control the flow at will, allowing for a genuine soothing experience. The O3 laminar jet converts the shower into a true sensory pampering experience thanks to its unique jet breaker and copious water flow. The jet's peculiarity resides in the flow's transparency and lowered speed, which provides a pleasant rejuvenating sensation when it comes into touch with the body. The waterfall jet is designed to provide a strong and energetic massage. Even at low flow rates, its quick and decisive flow completely envelops the body and ensures perfect relaxation. The O3 shower head is available in a variety of finishes, making it ideal for complementing any bathroom setting.
Statement Furniture Pieces by MADS Creations
With their yellow velvet fabric, the winged back accent chairs give a splash of colour and a rich vibe.

The organic curve of the console's base adds a sculptural element to any room.


The gold ring accent surrounding the twin ottomans adds a sophisticated touch to any furniture setting they're in.


This bar unit, which is wrapped in a beautiful animal print fabric and embellished with gold highlights, is a real eye-catcher.


A show-stopper is a sumptuous tufted sofa with velvet upholstery in a striking colour.
Surreal Furniture Range by The House of Things
Black Edition City Cube:
Immerse yourself in Stelios Mousarris' fictitious City Cubes. The cubes in this edition have a smaller profile and a sleek matte black finish. Stelios' fictitious skyline is firmly in place thanks to the sleek black cube's sturdy metal frame.

Black Edition Metropolis: The make-believe city cube by Stelios Mousarris is a rectangle slim-line structure with a trendy matte black finish. His imagined skyline is presented in an enticing way by a sturdy metal frame.

City Standing Light: A gloomy metropolis, reminiscent of a neo-noir mood, is held aloft by this sculptural light, which is packed with dramatic shadows, patterns, and striking light/dark contrasts. The sleek black edition floor light features a slim stand with a striking matte black finish and a sturdy steel frame atop, which securely holds Stelios' imaginary skyline.


City Pendant Light: The elegant matte black finish edifice houses a dark city with dramatic shadows, patterns, and striking light/dark contrasts, suggestive of a neo-noir mood. Stelios' fictitious skyline is securely in place thanks to the sleek black edition pendant light's sturdy steel frame. This is a limited-edition item.


Wave City Table: This piece depicts a metropolitan skyline dotted with a succession of painstakingly carved high-rises that appear to lift into the air and fold back on themselves in a single, continuous curve. The tabletop is constructed up of an overlapping wood surface. Steel is used for the structure, while 3D printing is used for the cityscape. The Musée des Arts Decoratifs (MAD) in Paris has this trademark piece that gave rise to the Mousarris Wave City Family. This is a limited-edition item.

Wave City Dining Table: This fascinating dining table is part of the Wave City Family and features the trademark inverted city within a larger wave. This limited-edition sculpture is made of steel, wood, and 3D components, with hand-painted colouring processes. It has a glass surface atop the undulating S-shaped unit. A one-of-a-kind statement item.
Statement Flooring by Azure Interiors
The fine-dining restaurant's checkerboard flooring contrasts with pink leather upholstered chairs and sofas with metal legs.

The remarkable triangular patterned black and white Italian marble flooring in the double-height lobby. A stunning gold-toned front desk and columns latticed with brass strips add to the glitz.


This place has a calm vibe thanks to the linear black and white patterns.


Various flooring patterns appear to intersect to produce an intriguing, yet captivating spectacle.


In this washroom, zig-zag stripes adorn the floor and one-half of the wall. The back painted glass coating is applied to the other side.


A distinctive idea that sets this area apart is the yin-yang theme flooring divided by brass inlay accent.
Charming Artworks by The House of Things
The House of Things (THOT) is a one-of-a-kind, curated online site for premium interior items discovery and shopping. The online store has created a series of lovely art prints that are inspired by Jaipur's architectural splendours. Jaipur has always been a muse to artists and designers due to its spectacular architectural wonders, architecture, and crafts. The House of Things has introduced a new collection of monochromatic artworks called the Jaipur Series, which allows you to explore the beautiful minutiae of Jaipur's greatest wonders. This art print series, created by The House of Things' in-house design team, marries perspective wizardry with digital morphosis to bring the Pink City's iconic domes, arches, and doorways to life. The sepia-tinted pieces infuse modern homes with a feeling of nostalgia and charm. They're the ideal statement pieces for adding personality to your walls, and they're stunning down to the least detail.
Also Read
https://www.constructionworld.in/latest-construction-news/real-estate-news/interiors/an-exquisite-design-of-dining-room-steeped-in-luxury-/33018
https://www.constructionworld.in/latest-construction-news/real-estate-news/interiors/role-of-lights-in-home-interiors/32730