Must have softwares for interior designers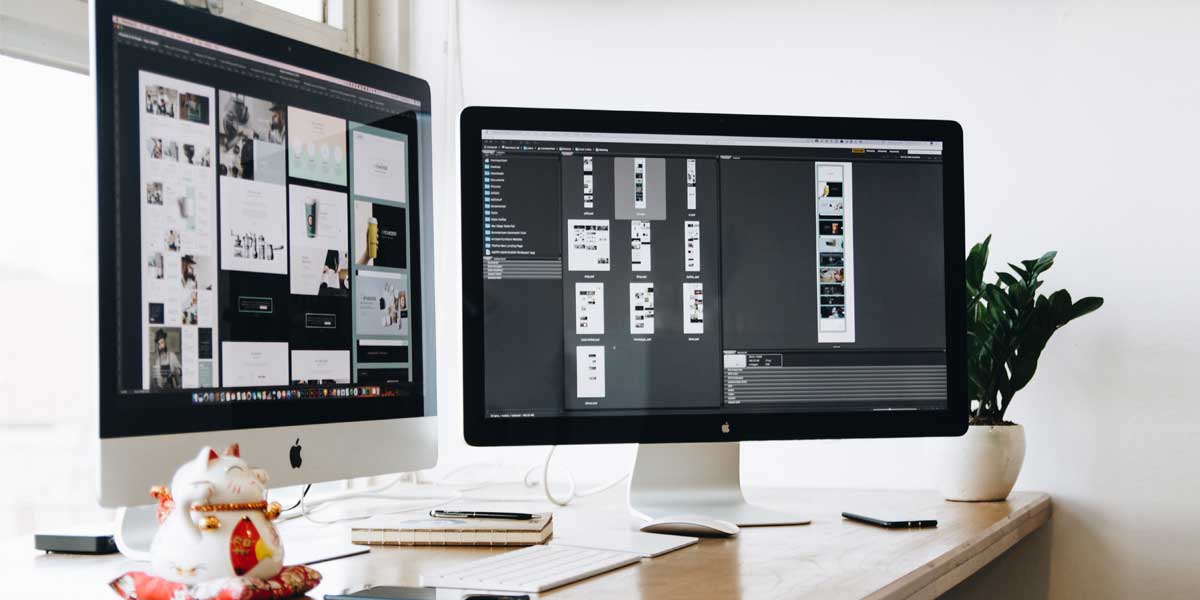 Must have softwares for interior designers
26 Jun 2021 CW Team
Design softwares not only help bring designers, vendors and clients on the same page but also ensure smooth functioning business at the back end. They help in optimum utilisation of time and boost productivity of those working with them. Read along to know more about the top most sought after softwares and applications that give form their creativity.
Microsoft Powerpoint
A software that is classic and age-old for presentations, Microsoft's Powerpoint, is widely used by designers to present their ideas or mood boards within their company or to clients. With its many features and function options, the tool can be handy. It supports presenting data and information using text, diagrams with animation, images, and transitional effects, etc. in the form of slides.
Microsoft Powerpoint enables designers to convey their concepts to the vendors and clients via visual representation before they move further to complicated design stages and execution.
AutoCAD
One of the most popular software applications used by interior designers, architects, engineers, construction professionals, and more, AutoCAD, allows designers to create precise drawings with 2D & 3D geometry.
The AutoCAD software helps designers draft, annotate, and design 2D geometry and 3D models with solids, surfaces, and mesh objects along with automating tasks such as comparing drawings, counting, adding blocks, creating schedules, and more. Additional APIs and add-on apps customise this software to the designer's needs.
The integrated web application with a simplified interface requires no software installation and let's work happen online using any computer. It is compatible with MAC & Windows. With the mobile app, users can perform their tasks using a smartphone or tablet anytime, even when offline.
"As an interior designer softwares help in the major part of conceptualising and formulating design. Microsoft PowerPoint and AutoCAD are the two main softwares we use to make most of our unique designs. Microsoft PowerPoint helps in the initial stages to make client understand various concepts and themes whereas AutoCAD helps in detailing of the drawings to make a design into reality" say Miloni Shah and Snehi Zaveri, Co-founders of Inner Fusion LLP.
SketchUP Pro
Simple and powerful. The SketchUp Pro is a tool that allows designers to build 3D models of their concepts. This tool helps create detailed scaled drawings in 2D which with addition of customised styles and materials brings it to the screen. This can be further converted to a precise 3D model of the space that shall be created.
Noteworthy features of this software are:

Interoperability – works well with other tools of design
Customisation – lets designers showcase every design uniquely by customising the project according to the details input
Generates reports – allows designers to keep stakeholders of the project informed
Integrates with virtual reality applications (including Microsoft HoloLens, HTC Vive, and Oculus), so designers can walk their clients through projects in astounding detail giving them the closest experience of the project.

In addition to its classic desktop software, SketchUp also offers a web tool and unlimited cloud storage, so you can easily store, collaborate, and share work. The software also enables designers to measure building data and analyze anticipated energy use, daylighting, occupant thermal comfort, and HVAC, so they can accurately determine performance and hit post-occupancy goals.
Morpholio Board 
Awarded "Best App," Board is the interior designer's dream software. Launched by a team of architects, applications by Morpholio includes digital tool sketching, journaling and presenting creative work. The purpose of this application is to reduce time on activities like trying to color- or mood-match a particular item or turn moodboards into spreadsheets, spec books, and contractor-ready cut sheets.
Some of the noteworthy features of Morpholio Board are:

Has super tools to create powerful layers, get image controls and smart text
Connected to Pinterest, to help easy access to designer's pins
In-build curated library to allow access to beautiful designs, brands and categories
Let's customise boards and grids with stunning colours, backgrounds and infinite options for sizes
Let's designers visualise the space close to reality with augmented reality furniture and colour capture
In-build colour palette to explore innumerable combinations possible
Custom library and automated furniture list that allows designers to choose from a number of options and convert them into spreadsheets and put in respective folders The Morpholio application is compatible with iOS and MAC.
Autodesk 3ds Max
Allowing designers full artistic control over their renderings, the Autodesk 3ds Max, delivers exemplary graphics for 3D animations and models. It lets designers visualise high-quality architectural rendering. This also helps save time with centralized creative tools for interactive light mixing, color correction, and lens effects on the rendered image that show with great precision the detailing of interiors and objects.
One of the key features that helps designers bring their concepts to life is the animation and VFX of this software which also allows clients to view their future space with ease.
Autodesk 3ds Max helps increase productivity with faster and life-like results and meet deadlines as well.
"Drawings remain the primary requirement for designers to communicate their ideas to clients, craftsmen, labor, or within the design team. The way we curate drawings has been ever-evolving. Each architectural design software is targeted at different requirements, and choosing the best one for your firm depends on many factors such as cost, compatibility with other programs, and the amount of time one wants to spend on the drawing process. The main softwares that we use at The KariGhars are Autodesk, 3ds Max, V-ray, 3D-CAD, Adobe Photoshop, AutoCAD, and SketchUp. Due to the pandemic situation, there is an uptick in remote working, and applications like google meet, zoom, and MS Teams are also aiding us in monitoring the employees and getting the deliverables completed in time" explains Aashita Chadha, Cfo & Co-founder at The KariGhars Autodesk Revit
Instrumental in driving efficiency and accuracy of designers across the project lifecycle, from conceptual design, visualization, and analysis to fabrication and construction, the Autodesk Revit is a building information modeling (BIM) software across disciplines including architecture, interior design, landscape architecture, engineering, and contracting.
Some of the noteworthy features of Revit are:

Presents 3D models of the structure with accuracy and precision
Automatically update floor plans, elevations, and sections as the model develops
Collaboration across multidisciplinary teams allowing to save BIM workflows in a collection that include AutoCAD, Civil 3D, Navisworks, InfraWorks, Recap Pro Revit is compatible with Windows only, but can be run on Mac OS using Parallels.
Easyhome Homestyler
For soleprenuers or designers on a budget, the Easyhome Homestyler software comes as a saving grace. This free design software allows designers to build floor plans in 2D and 3D with accurate measurements.
Homestyler's furniture library has a wide collection of furniture options which can be pulled into the floor plans and the space can be decorated as visualised. This helps the clients clearly see the vision of the designer or if their brief is being met.
Once the virtual space is created, a walk through the HD photo-realistic renders and panoramic views helps designers and clients experience the concepts.
Adobe Photoshop 
Widely popular, oldest and most prominent photo software in the market, the Adobe Photoshop software is recognized floor plans in 2D and 3D with accurate measurements. The software is fully compatible with design tools like AutoCAD or SketchUp.
Adjusting clarity, colour and tone of images, adding graphics or imagery with the help of Photoshop helps designers create vision boards and presentations and clearly communicate their concept. It also allows designers to add special effects like finishes or light effects on images.
"We always start our design process on the drawing board but the next step is putting the layout and design on AutoCAD. For our conceptual presentations we use Microsoft PowerPoint, Morpholio, Adobe photoshop to create mood boards and design conceptuals. Procreate is another great app for sketching. The next step is taking the design to 3D, this helps us and the client visualise the space better and helps us add virtual furniture, colours, textures and lighting creating the closest visual reference before the space gets built. For 3D visualisation SketchUp is our go to software. We use Enscape, Lumion and Vray for 3D rendering. Enscape has been a boon for when we're in a time crunch. Morpholio Trace is also really helpful while fine tuning drawings at different design stages. All detailed drawings are done on AutoCAD and presentation drawings are done on Photoshop" Abraham elaborates the use of softwares in her design process.