Statement furniture for a home with personality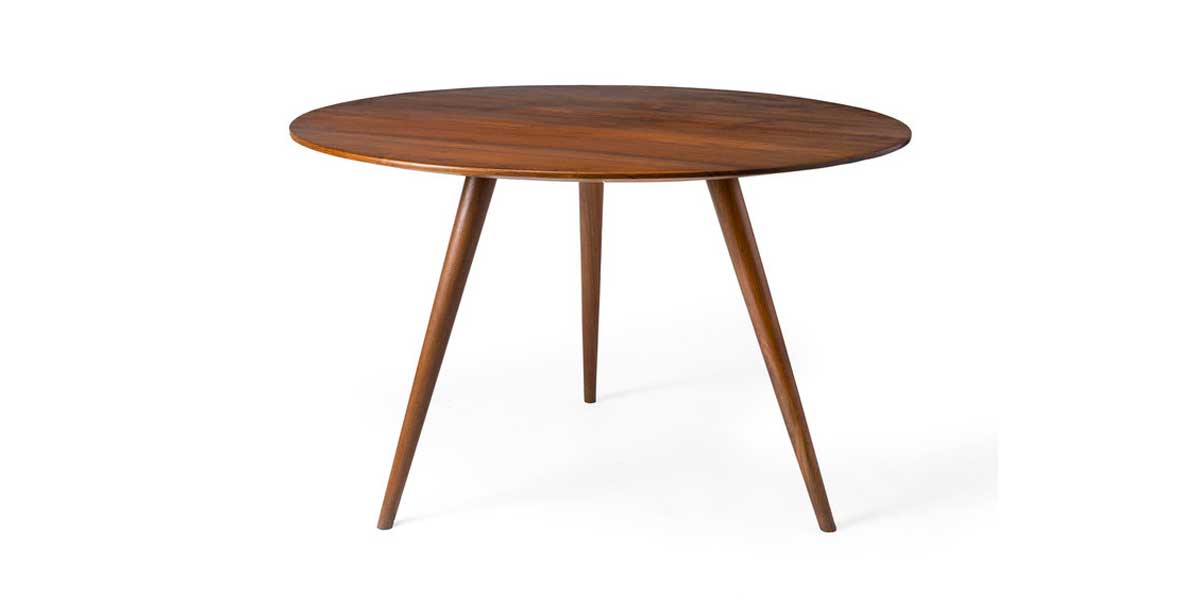 Statement furniture for a home with personality
24 Apr 2021 CW Staff
While designing their home, one looks for furniture pieces that instantly elevate the look of their space. Every piece of furniture at every corner of the home brings together a vibe that gives personality to your abode. These new launches of statement furniture pieces are everything you have been looking for and much more.
Dining tables by Baro Design
Baro Design's chief furniture designer Siddharth Sirohi is a firm believer in simplicity, sustainability and quality. Dining tables are an essential part of every home. Their designs are an extension of one's personality. The two stunning dining tables from this collection of minimalism are 'Assam' and 'Nilgiri' are made with reclaimed teak and natural polish.
Assam is a handsome mid-century inspired table with a minimal profile. The solid wooden top sits lightly thanks to the elimination of the framework. Chamfered edges belie the actual thickness of the wood used. Fluted legs exude grace and are splayed for easy accommodation of seated knees. It is a piece marked by special attention to balance and detail.
Nilgiri is a table that says less is more. Getting rid of the extra legs there is support with two halves instead of one whole that holds them together. This pattern of carpentry eliminates the use of nails and screws.
Sophisticated coffee tables with an edge by MADS Creations
This newly launched ultra-sophisticated collection of centre tables and side tables celebrates the versatility of metal. Combined with various other materials like marble, wood, glass and laminates, these tables are designed to bring a modern edge to your space.
Table 1: This table looks like a combination of three diverse components has metal legs and wooden tops with different finishes – gold leafing, textured Pu polish and laminate.
Table 2: Made of metal, this side table comprising two components, impresses with dual finishes – the inner component has a golden brush finish, while the outer one is finished in antique bronze. The marble disk provides the perfect foil to the metallic structure.
Table 3: A set of three cylindrical-shaped tables with metal base and marble top come in three different gleaming finishes – rose gold, champagne and matt gold.
Table 4: With metal rings in matt brass finish as the base and a round marble top, this table is all about playful geometry.
Table 5: A collection of three rectangular tables in different sizes with metal structure and glass top impart a sophisticated look to any space.
Accent cabinets by Ashley Furniture
Cabinets and storage units with a blend of styles and textures create a plentiful visual interest in any interior set-up.
Bronfield Accent Cabinet: Adding to the modern farmhouse living vibe, the Bronfield Accent Cabinet has a rich brown finish and a sliding "barn door" that makes it loaded with character. It features black finished metal hardware, a sliding door with a glass panel front and four adjustable shelves.
Bevinfield Hall Tree with Storage Bench: Inspired by the vintage look, the Bevinfield Hall Tree upper and lower shelves offer convenient storage and display space for belongings and baskets. The warm wood tone and black metal frame merge weathered character adds to the modern edge in its look.
Maccenet Shoe Rack: Whether out of sight in a closet or sitting pretty in an entryway, the Maccenet two-tone Shoe Rack will keep your fabulous footwear organized and on point. A stylish approach to storage, this versatile rack tackles everything from towels to toys with modern farmhouse flair. Made of decorative laminate, engineered wood and metal, the Maccenet Shoe Rack features a grayish brown replicated wood finish and gunmetal finish base, three cubbies, three shoe racks and a top-shelf.
Brookport Accent Cabinet: The Brookport Accent Cabinet with a smooth-gliding open-slat door provides easy access to a trio of three adjustable shelves loaded with charm and possibilities. Made of veneers, wood and engineered wood, this cabinet features a black finished door pull and hardware. The Brookport Accent Cabinet is perfect for an elegant living or dining room.
Eros and Psyche Capsule collection by Momenti
Designed to offer a sensorial experience, the Eros And Psyche collection creates a calming environment full of hope and optimism. The environment in which we live impacts our psychological and physical well-being. Therefore, it is essential to structure each spatial context by placing the human being at its centre.
This new collection does just that by creating an oasis of calm amidst these troubled times. It features soothing colours that lull our senses into a meditative calm. Tints, textures and geometries of varying chromatic intensity, gradients and contrast come together to exudes a softness that is soothing yet sensory.
Bespoke Studio Collection by Inhabit
The Studio Collection by Inhabit comprises a range of living room furniture, showcasing the brand's trademark high-quality carpentry and upholstery. It features bold furniture pieces like Quartz in Italian leather with threaded reclaimed teakwood. The Ralph Sofa is Kiln dried and has a walnut wood polish. Termite treated reclaimed teakwood has been used inn Topaz. Hues such as sapphire, emerald, turquoise, ruby, quartz and opal, have the power to make you feel sophisticated. These timeless pieces are perfect for the festive season as well and embody more of a spirit than a particular design style. This furniture range is a testament to Inhabit's focus on crafting furniture in an environmentally sustainable manner.
Armageddon by Sans Souci
Sans Souci aims to play with light and explore its form in different dimensions. It draws on the experiences of past generations of glass-makers, with the quality of work defined by the purely Czech origin of their products. Known for crafting bespoke decorative lighting fixtures, glass objects and architecture features for projects around the world, they have launched a chandelier titled Armageddon. This one-of-kind, crystal chandelier sets the mood and enhances the atmosphere of any space with its luminous and striking form. It is breathtaking and exudes a strong personality.
Lud'o Lounge Chair by Cappellini
With innovative lines and ingenious construction, the cosy Lud'o Lounge chair is an object of design that can be dressed and re-adorned to bring a playful side to any room. Equipped with a recycled plastic shell, made with a rotational mould, it sits atop a base that is available in several versions: a conical metal swivel base matte varnished in black; four solid ash wood legs (oak stained, wengé stained, or black stained), with four ash wood spokes (oak stained, wengé stained, or black stained). The quilted upholstery is available in a selection of the fabric and leathers in the collection. Super soft, eloquent and polyhedral, the Lud'o Lounge is completely recycled and recyclable.