Mumbai Eastern Waterfront project: Redevelopment opportunities galore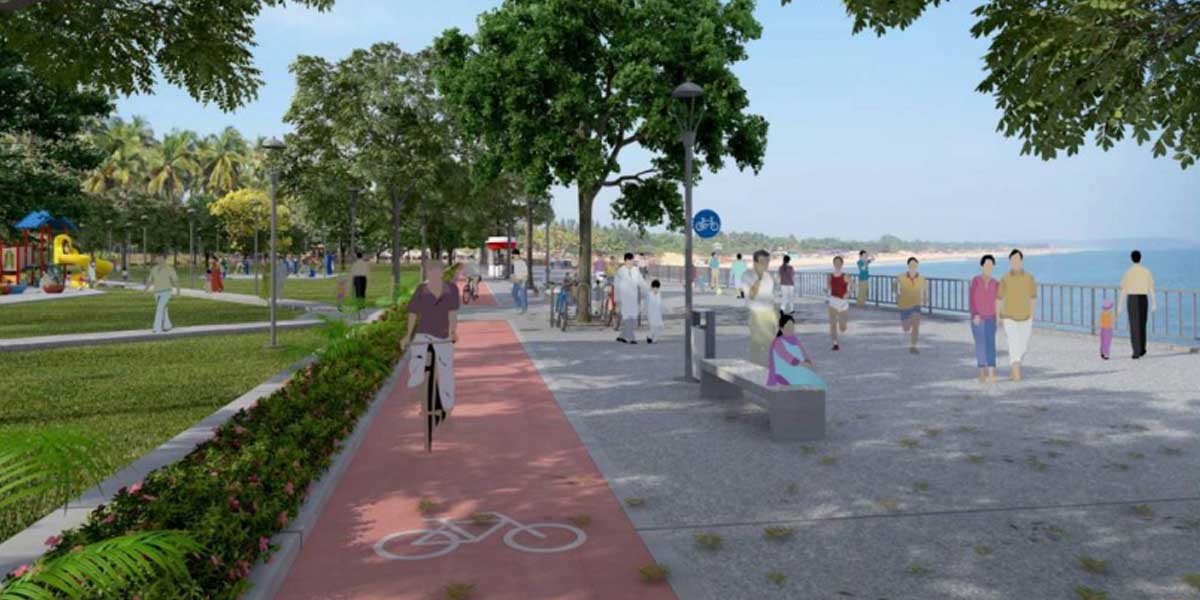 Mumbai Eastern Waterfront project: Redevelopment opportunities galore
21 Apr 2021 CW Team
A 966.3-hectare waterfront is being transformed into a sea transport and tourism hub as a part of what is currently considered to be Maximum City's most ambitious and biggest ongoing project: The Mumbai Eastern Waterfront.
Spanning about 10 km, the Mumbai Port Trust area along the Eastern Waterfront is considered to be among the most beautiful waterfront properties in the heart of the city. About 500 hectare of this property is available for redevelopment, 253 hectare of which is up for redevelopment. Of this area, 193 hectare will see roads, gardens, recreational areas and open spaces. The plan is to build a Hi-Tech City, on the remaining 60 hectare, that is expected to generate employment for about 3.4 lakh people. The plan is to also have an arcade for commercial and residential purposes, and one which people can also walk through.
Chief Minister of Maharashtra Uddhav Thackeray has also asked for the project to be developed on a fast-track basis.
The masterplan for the Mumbai Port Complex (MPC) has been proposed with the objective of repurposing the port lands as well as of integrating it with the rest of the city, providing public spaces and facilities to the citizens.
HCP has won the bid to prepare the masterplan for the 500 hectare of port lands through a global tender. The draft masterplan proposes to develop a new financial centre, a government office, hotels, commercial as well as residential properties in close proximity to the proposed metro line and the existing suburban railway stations.
Having said that, redevelopment of Mumbai's Eastern Waterfront is expected to make way for 62% of open space. Residents will reportedly have direct access to the open public spaces which will come up on 26% of the land, while about 36% of the plot will be used for streets. Notably, as compared to the Eastern Waterfront, Mumbai has just 8% of open public spaces and gardens with only 17% of public streets.
Other ongoing major infrastructure projects in Maharashtra include the Mumbai Coastal Road, the Maharashtra Samruddhi Mahamarg or Mumbai-Nagpur Expressway, the Mumbai Trans-Harbour Link Project and Virar-Alibaug multimodal corridor.
Further, in his budget speech, the state's Finance Minister and Deputy Chief Minister Ajit Pawar had proposed an outlay of a revenue-deficit budget of Rs 102.26 billion. A significant proportion of this budgetary outlay will be devoted to infrastructure and related projects. Among the major infrastructure announcements are the proposed 235-km Pune-Nashik medium high-speed railway line at an estimated Rs 160.39 billion, a 170-km Pune Ring Road estimated at Rs 260 billion, a 200-km Jalna-Nanded Expressway Connector to Hindu Hriday Samrat Balasaheb Thackeray Samruddhi Mahamarg at an estimated Rs 70 billion, and a coastal highway connecting Revas in Raigad district to Reddy in Sindhudurg district at about Rs 95.73 billion.
Construction World Maharashtra conference. The Mumbai Eastern Waterfront will be discussed at a virtual conference on April 28 called Construction World Maharashtra, organised by Construction World, will discuss in detail the theme:
"Megaproject opportunities in Maharashtra with a deep-dive into Mumbai eastern waterfront: Port redevelopment and future possibilities along the eastern waterfront."
Some of the biggest names from government, public and private sectors will discuss and provide insights on various aspects of this focus theme, shedding light on perspectives that include business opportunities, infrastructure finance, and project status.
Construction World Maharashtra will bring on the same platform some of the world's largest project developers, construction companies, architect firms, investment banks and private equity firms.
Discussions will revolve around three themes:
-Creating large scale business opportunities in Maharashtra by encouraging large construction projects and innovative finance.
-Megaproject opportunities in Maharashtra with a deep-dive into Mumbai eastern waterfront: Port redevelopment and future possibilities along the eastern waterfront.
-Secured Governance / Urban equity withdrawal project financing through asset monetisation.
Click here to register for the conference.
Image: The planned Mumbai Eastern Waterfront.
Source: Mumbai Port Trust.