New Ayodhya project to be launched in next 2 months by UP government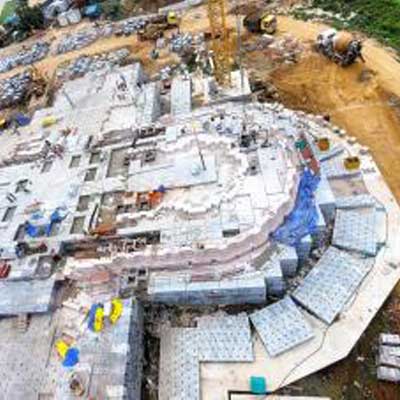 New Ayodhya project to be launched in next 2 months by UP government
29 Mar 2023 CW Team
According to a top official, the Uttar Pradesh government plans to begin construction on the 1,400- acre New Ayodhya project within the next two months, in order to transform the temple town of Ayodhya into a popular destination for modern religious travellers. In two phases, the UP Housing Board would purchase large portions of land in the Ayodhya district. For the required approvals, coordination with the state's real estate regulator, the UP Real Estate Regulatory Authority (RERA), has already started.
The development of new urban centres with the aid of private investment is urgently required, according to Nitin Ramesh Gokarn, Principal Secretary for UP Housing and Urban Development. He declared that the government will set up a cooperation system for a model of sustainable development. In addition to plots for commercial activity, the New Ayodhya township will include homes, guest rooms, hotels, warehouses, religious, and cultural centres.
The Yogi Adityanath administration is moving forward with the infrastructure and development projects in the temple town as the Ayodhya international airport project is swiftly approaching completion and the Lord Ram temple is anticipated to be finished by September. A number of infrastructure and development projects totalling Rs 4.65 billion for Ayodhya were recently approved by the Yogi Cabinet. As the flagship projects are completed, the temple town is projected to experience a significant increase in visitor numbers. More than 20 million tourists visited Ayodhya in the first half of 2022.
According to the Ayodhya Vision 2047 theme, the anticipated cost to the exchequer of modernising Ayodhya is Rs 300 billion. The state and federal governments would invest the money in roughly 260 projects in the fields of tourism, aviation, infrastructure, housing, medicine, energy, culture, urban development, transportation, etc.
Opinion Poll
Question : What are you most interested in Construction Technology?