Top 10 Architects in India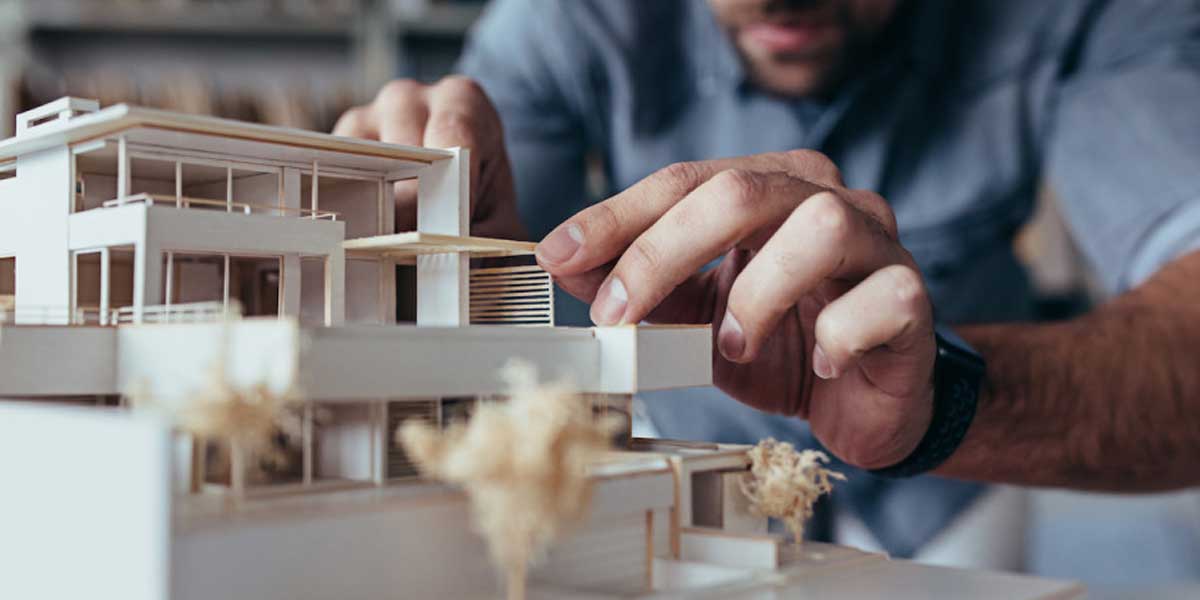 Top 10 Architects in India
01 Jan 2022 CW Team
Architects are the creative minds envisioning the plan of the project. With innovative approaches and quality knowledge, they design the building considering every vital aspect. Architects are meant to configure the aesthetic beauty observing the legal guidelines and permissions. Hence, we can comprehend the value of an architect in designing the projects.
With the rapid increase in growth and development of the nation, the country has witnessed many infrastructural projects happening round the year. Evaluating the work and its progress, Construction World brings you the best architects who have outshined in the industry with their brilliance and ingenuity.
1. Architecture Discipline
Architecture Discipline is a diverse architecture firm based in New Delhi. The company was established in 2007, and its operation spans a wide range of categorizations from residential and retail interiors to large-scale public and commercial projects. The firm is one of the best architects in India with its presence across the country, which exemplifies the evolution of a modern architectural language anchored in a critical knowledge of regionalism. Several stages, ranging from full-scale mock-ups to long-term material investigations, decide the outcome of each commission, all of which aim to develop programmatic and technological flexibility. As a result, all buildings – from the conceptual foundation to the tactile experience – are integrated. The company has completed 60 projects totalling 40 lakh square feet, has 22 current projects totalling 30 lakh square feet, and nine projects totalling 12 lakh square feet in the pipeline.
2. CCBA Design
Christopher Charles Benninger Architects' subsidiary, CCBA Designs, is an incorporated company registered under the Companies Act 1956. This Pune-based design firm is known for producing high-quality architecture and projects that have received national and worldwide acclaim as architectural icons. The company has completed over 200 projects with a total built-up area of about 15 million square feet. The studio creates designs with a team of 40 architects for capital cities and new towns, educational campuses and corporate headquarters, housing estates and complexes, hotels and resorts, and hospitals, including the designing of chairs and artworks. Over 50 awards have been awarded to the firm in the last 25 years, honoring its distinctive architectural attributes, use of sustainable building processes and materials, excellent energy efficiency, and, most importantly, client or user satisfaction.
3. DSP Design Associates
DSP Design, established in 1989 by Yatin Patel, Mehul Shah, and Bimal Desai, is a global architecture and design firm that works across a variety of market segments in architecture, interior design, and smart building solutions, including high-density residential, corporate and commercial spaces, hospitality, industrial, retail, and education. DSP Design has been accepted into ONE Global Design as an exclusive Indian architecture and design firm. This partnership expands the firm's footprint in the United States, Canada, Mexico, and Europe, complementing its existing presence in India, Singapore, Indonesia, and Australia. An excellent client frequenting ratio is credited with a large part of the firm's three-decade strong legacy. Smart building technology and sustainability are ingrained in DSP's entrepreneurial work culture, guaranteeing that the firm creates solutions that meet the needs of multiple generations. Since its start, this company has executed over 400 million square feet of projects.
4. Edifice Consultants
Edifice Consultants is one of India's most prestigious design firms. It was founded in Mumbai in 1989 by Ravi Sarangan and Sanjay Srinivasan with the goal of practising collaborative architecture. It has as many design philosophies as it does designers—sensitivity to culture, context, and the environment is of paramount importance, and all of these aspects bind them together. Edifice Consultants is now one of the country's largest and most influential design firms, with over 1200 projects under its belt. While the business works on projects of various sizes, from interior design to architecture and urban design, and across various typologies, it strives to maintain its idealism throughout. Corporate architecture, corporate interiors, residential, commercial, retail, hospitality, healthcare, urban design, institutional architecture, and industrial architecture are among its areas of expertise.
5. IMK Architects
IMK Architects is a Mumbai-based, award-winning architectural and urban planning firm. Since 1957, the firm has supplied architectural design, town planning, interior design, and engineering services making it one of the great architects in India. Its proprietary, collaborative SCRUM design methodology ensures the timely and effective execution of holistic design solutions that exceed clients' expectations. IMK Architects builds on this tradition today, after more than six decades of work, to create design that reacts to time, place, and people - lively, dynamic, healthy, socially inclusive, and ecologically sensitive spaces where people thrive and activities thrive. IMK has completed a number of notable projects across the country, including institutions, educational campuses, hotels and resorts, as well as townships, hospitals, and residential complexes.
6. Morphogenesis
With offices in Mumbai, Bengaluru, and New Delhi, Morphogenesis is one of India's premier award-winning architecture and urban design firms. Morphogenesis was founded in 1996 by Sonali and Manit Rastogi and is known worldwide for its diversified work in a variety of specialised practise areas. For a unique contextual language, the firm reinterprets India's architectural traditions and constantly applies passive design solutions. Morphogenesis is one of the few companies to have trademarked their S.O.U.L (Sustainable, Optimized, Unique, Liveable) design method. It's also one of the few firms on the WA100 list of the world's largest architecture firms that is gender-neutral, with more than half of all employees being women. It is the first Indian firm to receive the Singapore Institute of Architects Getz Award for its vision and commitment in creating Asia's changing landscape. The firm has projects in eight countries and more than 110 international and national accolades.
7. PG Patki Architects
PG Patki Architects is one of India's top architectural firms. Over the last 45 years, the firm has continuously constructed landmark projects and earned a reputation for quality. All of PGP's projects reflect the firm's belief that a building's conspicuous identity and visual appeal, along with optimum functional utilisation, is the key to successful design. Master plans for world-class architecture, as well as town planning, urban districts, and software parks, are designed to endure the elements. The plans are also adaptable enough to provide value at each level of the planning process, efficiently addressing functional and technical architectural and design issues as well as user needs. The firm has a pan-India presence and has executed 110 projects and has 147 ongoing projects in categories such as hospitality, retail, commercial, residential, and institutional.
8. Sanjay Puri Architects
Sanjay Puri Architects, which was founded in 1992, has received 160 international and over 100 national accolades. It has won architectural projects in Spain, Montenegro, Mauritius, Abu Dhabi, Dubai, Montreal, Oman, and Dallas, as well as projects in 40 Indian towns. It maintains its goal to create new design solutions that are sustainable on a big scale, with a diverse portfolio of townships, schools, hotels, retail, and office buildings. The design concept of the firm, which has a staff of 72, is to evolve contextual design solutions and create spaces that revolutionise the way people experience them. The company has completed 40 million square feet of projects, has 50 million square feet of ongoing projects, and another 20 million square feet of forthcoming projects.
9. Studio Lotus
Studio Lotus is a multidisciplinary design studio that was created in 2002 and is now one of India's most innovative architectural firms, with principals Ambrish Arora, Ankur Choksi, Sidhartha Talwar, Pankhuri Goel, and Asha Sairam at the forefront. The practice's work is based on the ideas of conscious design, an approach that honours local resources, cultural influences, an inclusive process, and meticulous attention to detail, all of which are fostered by a culture of learning and intra-preneurship. Studio Lotus seeks to create environments that reflect the changing nature of work, leisure, and living. Residential, hotels, workplaces, adaptive reuse, branded experiences, and retail are among the firm's specialties, and its portfolio has received international recognition. It has completed 80 projects totaling 12 lakh square feet and is now working on 25 projects totaling 5 lakh square feet.
10. Venkataramanan Associates
Venkataramanan Associates (VA), situated in Bengaluru and Pune, was founded in 1969 and is one of India's top architecture and urban design organisations. The firm has amassed a substantial knowledge base in architectural design in the five decades since its inception. It has grown from a small office with a reputation for its work in real estate and scientific institutions to a 180-person firm that consults for reputable clients including several of India's largest corporates and Fortune 500 companies, as well as some of the country's largest real-estate conglomerates. From complicated research and development centres, manufacturing units, and IT parks to public institutions and real estate, the firm's portfolio spans many sectors and locations. VA has a dedication to design excellence, innovation, and sustainability that it has created and maintained. The firm's success resides on its ability to take advantage of clients' design expertise.