Top 10 builders of India: Construction World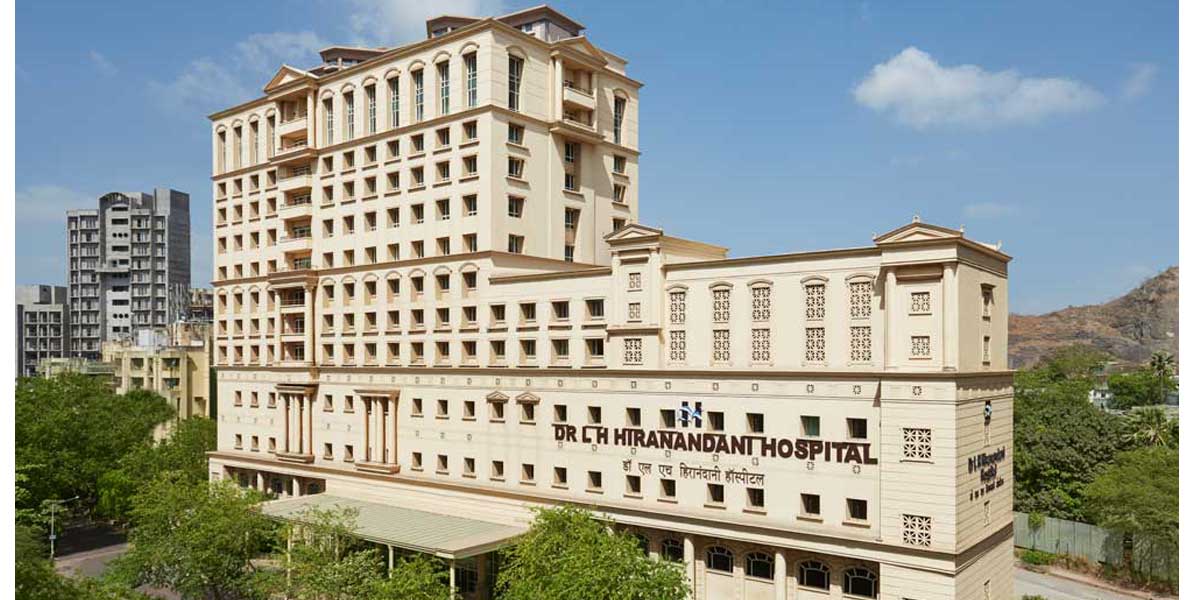 Top 10 builders of India: Construction World
Mar 05 2021,06:03 PM CW Staff
As developers of real estate infrastructure in the commercial, residential and retail sectors, these are the companies that build everything from affordable houses to plush bungalows, office spaces to city spaces, and hospitality to hospitals.
In this article, we list the Top Builders of India. In no ranked order, these are the stellar award-winners at the Construction World Architects and Builders (CWAB) Awards 2020, held in October last year. The jury determined to award only nine companies rather than the intended 10.
The list assumes special importance at this time. As we emerge from the pandemic crisis, the real estate sector has been critical in pulling India's economy out of the woods. Small wonder, then, that the number-crunchers are predicting a phenomenal growth in the sector, from an estimated market size of Rs 12,000 crore in 2019 to Rs 65,000 crore by 2040. Real estate is expected to contribute up to 13% to the GDP by 2025.
#1

AMBUJA NEOTIA GROUP
Year of establishment: 1995
State: Kolkata
Top management: Harshavardhan Neotia, Chairman
Headquartered in Kolkata, the company's forte lies in real estate, hospitality, healthcare, education and start-up incubation under the leadership of Harshavardhan Neotia, who has been responsible for landmark projects in and around Kolkata. The unprecedented success of its maiden project Udayan, Kolkata's first 'condoville' built on the PPP model, drew great attention and eventually earned Neotia the honour of the Padma Shri award in 1999. The Group pays special emphasis to design and aesthetics to ensure their projects are enduring and appealing as well as sustainable and viable for the future. Uttorayon was the group's first township project in Siliguri, which garnered much praise and attention for its unique model and scale. The continuous evolution by the Group has quite successfully transformed the pastoral hamlet Raichak on the Ganges as Eastern India's most versatile leisure destination. Ambuja Neotia came up with the concept of 'where work meets life' with its first commercial project, Ecospace in Rajarhat, Kolkata, which is a LEED-certified green building. The Group revolutionised the concept of shopping malls by creating City Centre Salt Lake. It also pioneered the cause of woman and child healthcare by setting up the Bhagirathi Neotia Woman and Child Care Centre in Kolkata and the NeotiaGetwel Healthcare Centre, a multi-speciality hospital in Siliguri. In addition, with the desire to contribute to the advancement of education in Bengal, it established The Neotia University.
#2

BRIGADE GROUP
Year of establishment: 1995
State: Karnataka
Top management: MR Jaishankar, CMD
Since inception in 1986, the Brigade Group has completed over 250 buildings amounting to 70 million sq ft of developed space in the residential, office, retail, and hospitality sectors across the cities it operates in. It has transformed the city skylines of Bengaluru, Mysuru, Hyderabad, Chennai, Kochi and Ahmedabad with its developments across the residential, office, retail, hospitality and education sectors. Brigade's residential portfolio includes villas, 'villaments', penthouses, premium residences, luxury apartments, value homes, urban studios, independent living for seniors, and mixed-use lifestyle enclaves and townships. Brigade is among the few developers who also enjoys the reputation of developing Grade-A commercial properties. It is the license owner of the World Trade Centre across South India and its commercial spaces have top international clients operating out of them. Brigade's retail projects include Orion Mall, Orion Avenues and Orion Uptown. Brigade's hospitality offerings include star hotels, recreational clubs and convention centres, celebration catering and events, and a baking company. It follows the core values of QC FIRST, which stands for quality and customer centricity, fairness, innovation, social responsibility and trust. These values govern its day-to-day dealings with customers, associates, shareholders and every stakeholder. The Group has also been socially responsible and has vastly contributed to society. This responsible attitude and innovative mindset combined with the uncompromising quality of projects over the years have created a reputed brand. Through the Brigade Foundation, it has spent ₹ 2.5 crore towards the welfare of 10,000 construction workers who have been forced to stop working, sponsored over 5 lakh meals through Akshaya Patra and other organisations, and made direct transfer payments to Jan Dhan accounts.
#3

EMBASSY GROUP
Year of establishment: 1993
State: Karnataka
Top management: Jitu Virwani, Chairman and MD
Established in 1993, Embassy Group has developed over 62 million sq ft of commercial, residential, industrial and warehousing, hospitality, education and retail spaces, and holds an extensive land bank of over 1,000 acre across the country. Its operations span across Indian and international markets, including Bengaluru, Chennai, Hyderabad, Thiruvananthapuram, Mumbai, Pune, Delhi-NCR, Serbia in Eastern Europe and Malaysia. It is diversifying its interests across the real-estate space with leading hospitality brands like Hilton and Four Seasons to drive its expansion plans. A pioneer in leasing office space and developing integrated office parks, Embassy Group has delivered over 43 million sq ft of commercial properties. In 2018, it was a sponsor of India's first REIT, the largest office REIT in the Asia-Pacific region. The Group exclusively partnered with WeWork and launched the brand in India that provides energetic, beautiful modern co-working spaces along with fostering community. Another addition to the portfolio is Embassy Industrial Parks. It has also diversified into the renewable energy business with a solar power plant in Karnataka to help achieve an 80 per cent green energy mix across Embassy Business Parks. The Group creates wealth through innovation, passion, and joy, making it among the most admired, respected and aspired for brands in real estate. Its sole objective is to create wealth for humankind, and not just the tangible kind. There's a wealth of joy to be found deep within the human spirit. A wealth of knowledge to be discovered in the human mind. For customers, attention to detail is an integral part of every Embassy design. Earmarked with efficiency and excellence, the spaces beget a lifestyle that people desire. Embassy Group's vision for the future is to develop its investor, partner and customer relationships and expand its portfolio across the commercial, residential, industrial and hospitality segments.
#4

GODREJ PROPERTIES
Year of establishment: 1990
State: Maharashtra
Top management: Mohit Malhotra, MD and CEO
Each development of Godrej Properties combines a 123-year legacy of excellence and trust with a commitment to cutting-edge design, technology and sustainability. The firm has delivered a CAGR growth of over 40 per cent in market capitalisation and become the largest listed real-estate company in India by sales. In recent years, Godrej Properties has received over 250 awards and recognitions, including the Porter Prize 2019, The Most Trusted Real-Estate Brand in 2019, Brand Trust Report, Builder of the Year at the CNBC-Awaaz Real Estate Awards 2019, The Economic Times Best Real Estate Brand 2018, and Real Estate Company of the Year at the 8th Annual Construction Week India Awards 2018. With over 1,300 employees, it operates in NCR, Mumbai, Pune and Bengaluru, and specialises in residential projects. It has successfully delivered over 22 million sq ft of real estate in the past five years, adding 32 projects with 73 million sq ft saleable area since FY 2018. Being a recognised industry leader, Mohit Malhotra, MD and CEO, has won several awards and accolades for his outstanding vision and proven delivery track record. He has been recognised among the Most Promising Business Leaders of Asia by The Economic Times in 2019 and honoured by WCRC Leaders Asia among India's Most Trusted CEOs 2018. Malhotra has also featured in the prestigious Economic Times 40 Under Forty list of 2017.
#5

HIRANANDANI GROUP
Year of establishment: 1978
State: Maharashtra
Top management: Niranjan Hiranandani , Co-Founder and MD
Since inception in 1978, Hiranandani Group has been one of the most premium real-estate developers in India with over 40 years of experience in the business. With over 10,000 employees, the firm specialises in mixed-use integrated townships and commercial projects. The Group has set the benchmark in quality construction, precision engineering, technology and innovation, timely delivery and holistic development. It has a diversified portfolio, setting up a new business unit for Data Centre (Yotta) and Logistics and Industrial Parks Green Base, apart from a presence in commercial real estate, education, healthcare, hospitality, infrastructure and organised retail. The Group acknowledges the possibilities technology offers and incorporates technological innovations in its real-estate projects, offering customers excellence and precision. Ultimately, providing an amazing experience to people is its endeavour. Creating superior value for customers, business associates, society and stakeholders on a continuous basis is the vision the Hiranandani Group was born with. It has become the collective psyche of a vibrant India's energy, drive and vitality. It has become the language of a new passion, affluence, happiness that begins with an individual and culminates in the wellbeing of an entire society. Whether it is through its flagship business of construction or diversification into education, healthcare, hospitality, retail and entertainment, the Group will continue creating a better experience in every aspect of life. Dr Niranjan Hiranandani, Founder and MD, Hiranandani Group, thanked CW for once again recognising his firm among India's Top Builders 2020. "Even in these COVID times, it is wonderful to know that CW continues to hold award ceremonies. The COVID situation is difficult, yet many of us can continue with construction activities even in this difficult time. Thank you for recognising this activity of the construction industry, the developers and the building industry."
#6

MAHINDRA LIFESPACE DEVELOPERS
Year of establishment: 1994
State: Maharashtra
Top management: Arvind Subramanian, MD & CEO
Established in 1994, the firm's development footprint spans 25.3 million sq ft of completed, ongoing and forthcoming residential projects across seven Indian cities and over 5,000 acre of ongoing and forthcoming projects under development or management at its integrated developments and industrial clusters across four locations. The company is committed to transforming India's urban landscape through its residential developments under the Mahindra Lifespaces and Happinest brands and through its integrated cities and industrial clusters under the Mahindra World City and Origins by Mahindra World City brands. Mahindra Lifespaces is driven by its credo of 'Sell Genuinely, Build Responsibly, Deliver on Time' to develop innovative, customer-focused solutions that are rooted in a legacy of trust and transparency. A pioneer of the green homes movement, Mahindra Lifespaces is one of the first real-estate companies in India to have committed to the global Science Based Targets initiative (SBTi). The company's developments are characterised by thoughtful design and a welcoming environment that enhance the overall quality of life for both individuals and industries. Mahindra Lifespaces has been built on a robust foundation anchored on the core values of the Mahindra Group: professionalism, good corporate governance, customer centricity, quality and transparency. From the very beginning, it has been committed to sustainable business practices, ethical values and driving positive change in the lives of its stakeholders and communities. It operates in cities like Mumbai, Pune, Nagpur, Chennai, Bengaluru, Jaipur, Ahmedabad, NCR (Gurgaon), and specialises in premium residential, affordable housing, integrated cities and industrial clusters.
#7

PRESTIGE ESTATES PROJECTS
Year of establishment: 1986
State: Karnataka
Top management: Irfan Razack, CMD
Prestige Group, one of the leading real-estate developers in the country, has a legacy of over three decades in real-estate development. Prestige Estates Projects has diversified business models across the residential, office, retail and hospitality segments with operations in 12 key locations in India. The Group has completed 244 projects with a developable area of 132 million sq ft and has 44 ongoing projects across segments, with a total developable area of 48 million sq ft. Further, it has 62 million sq ft under planning and holds a land bank with a potential developable area of over 27 million sq ft. It has been graded CRISIL DA1 by CRISIL and also enjoys a credit rating of ICRA A+. The Prestige Group is currently one of the biggest mall owners in India with nine operational malls across South India and Udaipur, comprising 4.1 million sq ft of gross leasable area and 1,500 stores. The Group is also poised to become one of the largest hospitality owners in India with eight operating luxury hotels with 1,262 keys, and 297 keys under construction. It entered into a strategic collaboration with Marriott International to develop six hotels across India in November 2019. The addition of India's largest hotel and convention centre at DIAL Aerocity in Delhi, with 932 keys, will further strengthen its hospitality business, upping it to a 2,491-key portfolio. At Prestige, corporate governance is overseen at the board level and it places the highest priority on integrity, transparency and ethical conduct in all business operations. All employees are signatories to a code of conduct and are expected to abide by its stipulations at all times. There is zero tolerance for violations. Every aspect of its business—project planning, land identification and acquisition/partnership, regulatory compliance/governmental liaison, construction, sales and marketing and maintenance—is carried out as per strictly defined processes. These ensure strict adherence to the highest standards of quality and full compliance with all regulatory norms. The processes are transparent and unambiguous to protect the interests of all stakeholders: employees, vendor partners, business associates and customers, as well as the Government and society at large.
#8

SALARPURIA SATTVA
Year of establishment: 1993
State: Karnataka
Top management: Bijay Agarwal, MD
With three decades of unwavering commitment to quality construction across eight cities in India, Salarpuria Sattva has completed 48 million sq ft of construction with 36 million sq ft under construction and 32 million sq ft in the pipeline. It has marquee projects spread across Bengaluru, Hyderabad, Kolkata, Pune, Coimbatore and Goa, and is soon foraying into Mumbai. By further expanding into various ventures such as co-living, co-working, education, aerospace, hotels, facilities management, D&B solutions and warehousing, Salarpuria Sattva Group today, stands tall as a frontrunner, shaping India's growth story. Built on trust, innovation and knowledge leadership, it is one of India's leading property development, management and consulting organisations. Starting from Bengaluru in 1993, with a small plot that offered just 20,000 sq ft of construction, it has taken giant footsteps to become a developer of immense magnitude. The company donated barricades to the traffic police department at Kamakshipalya to promote awareness about traffic etiquette and lay stress upon the importance of traffic regulations and safety to public life. As part of its community engagement initiatives, it has also renovated the Kalpalli cemetery in East Bengaluru. Salarpuria Sattva has donated Rs 1 crore to the PMCARES fund and simultaneously contributed Rs 1.25 crore to the CM Relief Fund of Karnataka and the Telangana State Medical Services and Infrastructure Development Corporation. It has also provided Rs 21 lakh to ISKCON's Akshaya Patra to distribute grains to the needy along with Rs 5 lakh to Agarwal Samaj to feed the poor and needy during this unprecedented time. The company is also providing 1,500 meals daily for migrant workers. In addition, it organised ration packets consisting of essentials like rice, wheat flour, oil, lentils, salt and other necessities for the extended lockdown period, aiming to touch the lives of 1,500 migrant workers on a daily basis.
#9

SOBHA
Year of establishment: 1995
State: Karnataka
Top management: Ravi Menon, Chairman
Founded by well-known entrepreneur PNC Menon in 1995, Sobha has a clear vision to transform the way people perceive quality. Today, it is a trusted brand and among the foremost backward integrated real-estate players in the country. The company has all the key competencies and in-house resources to deliver a project from conceptualisation to completion. Sobha has many distinctions to its credit, mainly its impeccable execution and on-time delivery track record. The company currently has ongoing real-estate projects aggregating 40.94 million sq ft of developable area and 28.34 million sq ft of saleable area, and ongoing contractual projects aggregating 10.51 million sq ft under various stages of construction. As on December 31, 2019, the company had delivered an overall 106.80 million sq ft feet of developable area. Sobha has a footprint in 27 cities and 14 states across India and an overall 106.80 million sq ft of developable area. Its primary focus lies in residential and contractual projects. The company has a real-estate presence in 10 cities: Bengaluru, Gurugram, Chennai, Pune, Coimbatore, Thrissur, Kozhikode, Kochi, Gujarat (GIFT City) and Mysore. Sobha's brand philosophy revolves around 'passion at work', signifying its passion and attention to every detail. It is guided by five core values: international quality, passion, reliability, transparency and integrity. These values have guided and enabled the company to withstand adversity. More important, it has helped strengthen its processes further to transform the company into one of the most trusted and admired real-estate brands in the country. Over the past 25 years, it has consistently followed its vision and brand philosophy to establish itself as a market leader and pioneer.