World's largest stadium- The Motera Stadium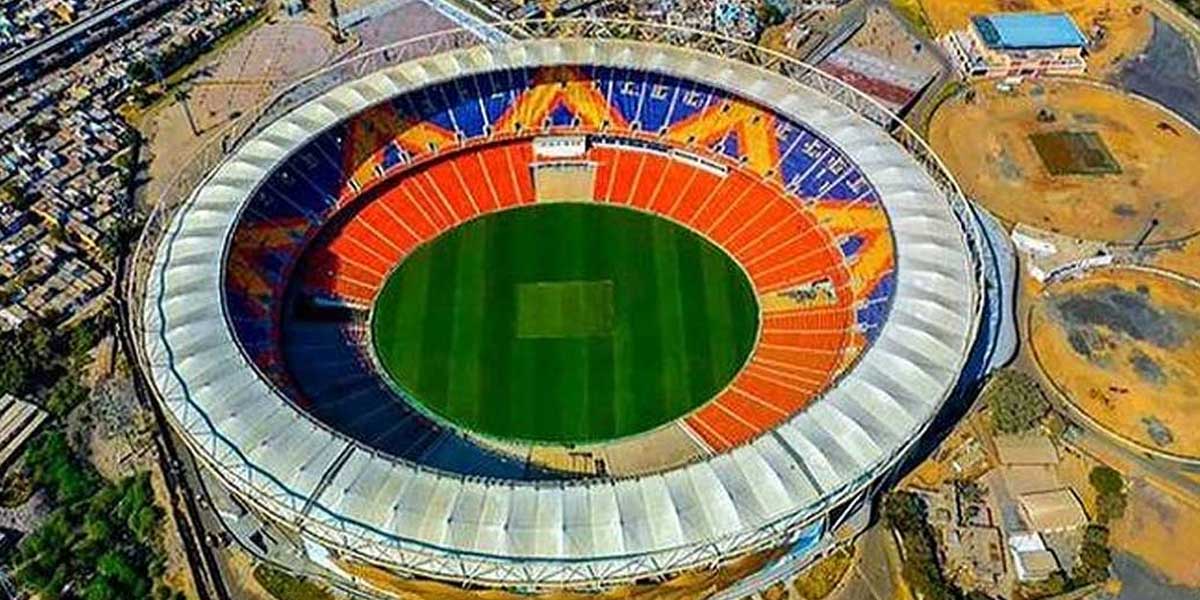 World's largest stadium- The Motera Stadium
25 Nov 2021 CW Team
Situated on the bank of the river Sabarmati, in Ahmedabad, dwells the world's largest cricket stadium Narendra Modi Stadium, also known as Motera Stadium. Spread across 63 acres of land with a budget of 800 crores, Gujrat Cricket Association (GCA) planned to rebuild the stadium from a seating of 35,000 to 1,20,000 seats. The stadium has transcended Australia's Melbourne Cricket Ground which has a seating of 90,000.
GCA teamed with several experts considering various aspects in constructing the marvel. The heart of this project is L&T, being the sole contractor involved in its creation. Meticulous designing by Walter P More and Populous has outshined Motera stadium by incorporating numerous enhanced features. The building block of this project is Ultra tech cement, which has furnished the foundation.
Speaking about the challenges, M.V. Satish (Vice President of L&T) said that, "we went with the precast technology so that the project runs at a fast pace, but there was a shortage of space for the logistics and casting. So every plan and execution was done as per the limited available area". The project implemented 9000 precast elements, where some of them were bulky and weighed up to 285mt. Despite such obstacles, the diligent workforce has successfully built the stadium showcasing great hallmarks with well-analysed techniques and technology.
First time in India, Populous has made a use of LED lights in the Motera Stadium, which focuses on diminishing the shadows of the players on the pitch. The presence of a large podium Constructed by L&T gives a 360° view, without any disruptive interference displaying a clear sight. The drainage system is well built and removes rainwater within 30 minutes after the rain stops. Since Ahmedabad is vulnerable to earthquakes, Walter P More has designed the roof evaluating the seismic structure and ensuring safety. The roof is light in weight encompassing a tensile fabric structure, which reduced the seismic demand. Using V-shaped steel columns can resist gravity; hence it will withstand strong winds and earthquakes.
There are three entrances to the stadium with world-class amenities. The stadium is not only large but has the best facilities as well. It has a luxurious dressing room and an Olympic-sized swimming pool; plus indoor and outdoor games in the clubhouse. Other facilities include a gymnasium, a 3-D projector theatre, and restaurants. Motera is the only Indian stadium to have 11 pitches, having the same soil in both playing and practicing pitch.
It is a great achievement for India to cradle the world's largest cricket stadium. With magnificent planning and determined minds behind the project, we have achieved this feat today!