Construction industry slow to adopt AR and VR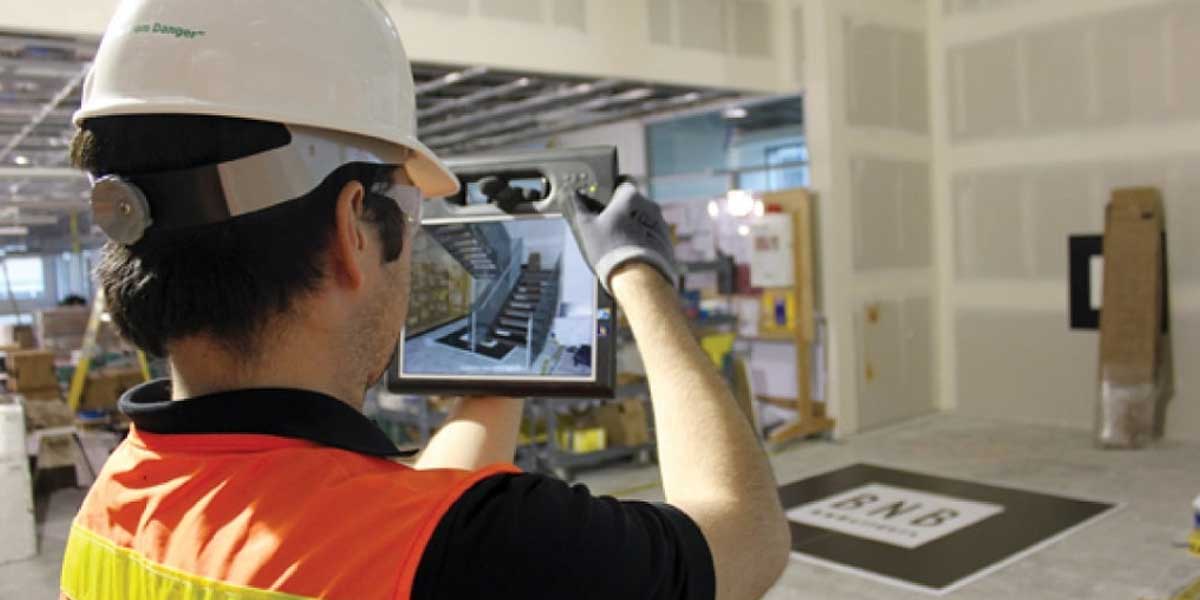 Construction industry slow to adopt AR and VR
Alternative Reality (AR) is being used more often and purposely within the construction industry, but not all businesses are quick to adopt, as per data and analytics company GlobalData. The more conventional industries such as construction have been among them.
However, according to the report, the construction industry is gradually shifting from a stance of wait-and-watch to adopting digital technologies to improving the overall lifecycle of the project from conceptual design to construction.
Such developments indicate that Augmented Reality (AR) and Virtual Reality (VR) are part of technologies that are more frequently finding their use case in improving efficiency, accuracy and the safety of the construction projects, the analysts at GlobalData state.
GlobalData says that while the entertainment and gaming industries have been using alternative reality for years now, the construction industry is also witnessing such technologies make waves by merging the physical and digital view of job sites, to address several bottlenecks. The demand to complete projects within budget on schedule has led the construction companies to utilise VR and AR technologies to reduce errors, save time, prevent rework and create a long-term ROI.
However, barriers to entry still exist, and companies in the construction industry are still not quick to adopt and invest in developing technologies. The Digital Solutions Map in Construction of GlobalData's Disruptor Intelligence Center reveals several use cases of AR and VR across the value chain of the construction industry. It includes specific examples from all over the world.
Virtual collaboration design and engineering:

Boston-based Suffolk Construction, has partnered with New York's InsiteVR, a VR-startup, to help its engineering teams coordinate, meet, plan and resolve issues virtually.

Users can join the forum via their desktops and a VR headset and spot issues, review project designs and make changes virtually.

Project planning design and engineering:

XYZ Reality, a London-based startup, has developed helmet-mounted equipment that combines AR with Building Information Modeling (BIM) so that contractors can visualise the structures, removing the need for physical floor plans.

It helps the BIM be more precise and allows engineers to spot errors and check if the ongoing construction project follows the original model.

Visualisation design, 4D Modeling and engineering:

Bentley Systems, Pennsylvania, launched a mixed reality solution for 4D modelling and visualisation of construction projects- SYNCHRO XR.

Microsoft HoloLens allows engineers and contractors to interact with digital models via intuitive gestures.

Contractors can visualise the construction schedule and flag potential errors in project designs through the models.

Smart Glasses:

Balfour Beatty, a British multinational infrastructure group, utilised Vuzix Blade smart AR glasses at one of its US construction sites, assisting a request for information from project stakeholders, as they can't visit the site due to the pandemic.

Site managers wear smart glasses and walk through the project site, and clients can remotely view project-progress.

Virtual guidance construction:

Fologram, an Aussie tech startup, released an app to merge physical job sites with digital construction models, to make it easier to lay bricks in complex patterns.

The app gets data from Computer-Aided-Design (CAD) software, like Rhino and translates it into digital directions, projecting them onto the Microsoft HoloLens heads-up display. Masons can virtually see where to lay bricks with more precision when they are wearing the headsets.