HPCL, Magenta launch streetlamp-integrated EV charger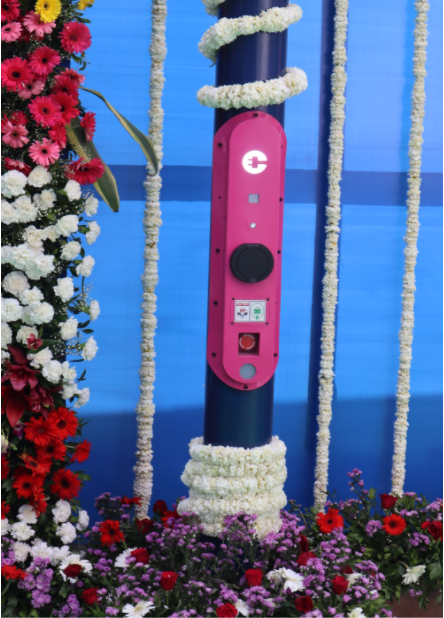 HPCL, Magenta launch streetlamp-integrated EV charger
Hindustan Petroleum Corporation Limited (HPCL) and Magenta launched a unique initiative, the ChargeGrid Flare street lamp integrated charger. It was opened at HPCL's Bandra-Kurla Complex outlet in Mumbai and Niti Marg T&E outlet in Delhi. This class of electric vehicle (EV) charging points are first in India, to incorporate within energy efficient street lamp columns, which will encourage EV adoption for flexible and low cost charging solutions.
The ChargeGrid Flare is built inclusive of power saving efficient LED lamp, robust street light pole and EV supply equipment made for Indian climatic conditions enabling online and remote monitoring of the chargers. It has an automated payment gateway through the ChargeGrid App, thereby eliminating the need of having a station marshal to monitor, maintain and operate the chargers at the location.
The new EV charger can be installed in new and existing car parks, street or corporate parking environments, and at retail outlets. The technology will enable cities to deploy kerbside vehicle charging infrastructure rapidly, and less street clutter than other approaches.
Magenta aims at installing 1,000 ChargeGrid Flare pan India by the end of 2021. Recently they announced the launch of new business associate programme to set-up low cost EV charging stations in India.
Written from a company news release.
Opinion Poll
Question : As we enter FY 2021-22, a report estimates a 11% GDP growth. What is the most critical investment the construction and infrastructure sector needs to make this year?