Non-polluting dry construction technology used in Delhi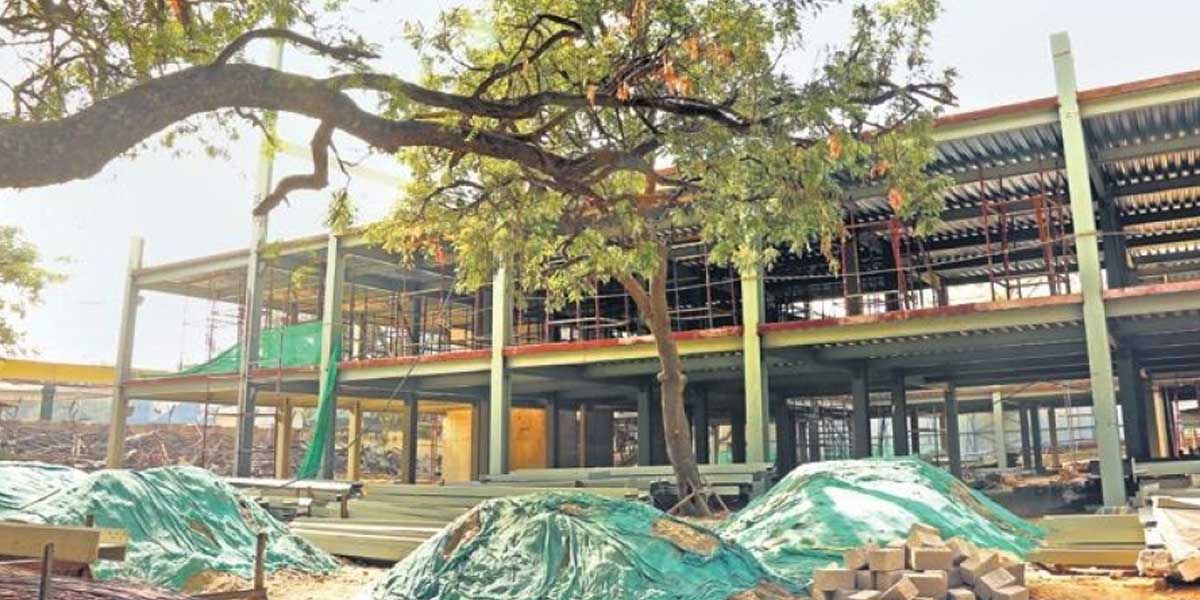 Non-polluting dry construction technology used in Delhi
Nov 25 2020,03:11 PM Editorial Team
For the construction of two major office blocks at Africa Avenue and KG Marg in Delhi, the Central Public Works Department (CPWD) has employed an environment-friendly, non-polluting, dry construction technology. The offices are spread across 93,000 sq m, approximately.
The construction commenced in August, and is expected to be completed in quick time of 240 days, which is one third of the time taken for the construction of conventional buildings that use reinforced cement concrete (RCC) technologies.
One of the prime contributors to the rising air pollution in the national capital are the dust particles that originate from construction sites, so 80% of the work on this project is done using the dry construction technology.
The following are some of the salient features of the non-polluting dry construction technology:
Requires less water
Consists of Light Gauge Steel Frames (LGSF) for the development of interior and exterior walls
Acts as a replacement for bricks and cement concrete
Generates no dust
The foundation of the buildings includes RCC with crystalline admixture and zinc cathodic protection system that leads to reduced porosity of concrete and avoids corrosion of reinforcement bars. Beams of grade steel plates and structural steel columns are pre-engineered. No welding is required at the site as nuts and bolts are utilised for erecting steel structural frames, as stated by CPWD. For interiors, cement fibre boards coupled with gypsum boards are used.
Vermiculite cement plaster, which doesn't require curing, is done in order to increase the fire resistance of the buildings.
Opinion Poll
Question : How can India stem inflationary trends likely from the currently all-time-high steel prices?