Top Paint Companies You Should Definitely Know About!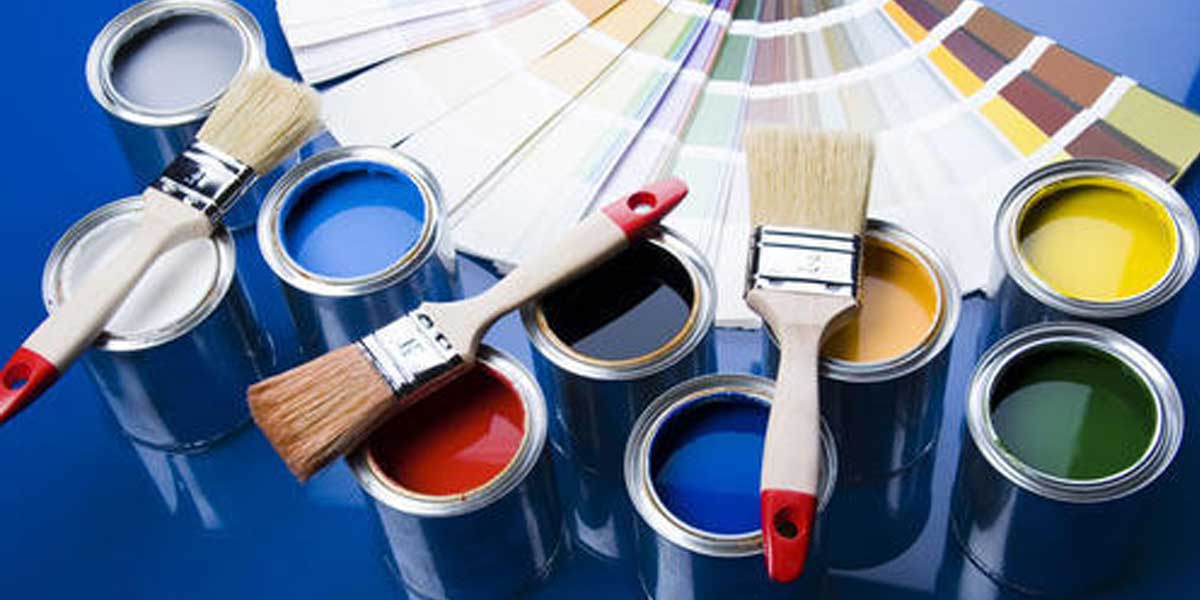 Top Paint Companies You Should Definitely Know About!
11 Jan 2022 CW Team
Paint is a vital element in furnishing the aesthetic beauty of any art. Even in infrastructure, to enhance the project transforming it to become a marvel, paint plays a significant role throughout the construction process. Apart from giving a magnificent look, it also serves various purposes. One prime function is coating the surface and acting as a protective layer. It shields the structure from severe damages and harsh conditions. A very good paint will not only satiate the required use, but also will be easy with its application, without being toxic to the environment. Another important aspect to be considered while choosing the best is it should be waterproof, and durable.
We list the best paint companies in the country that have designed the infrastructure beautifully.
1. Asian Paints
Asian Paints (APL) is India's largest paint manufacturer, with a 50-year market leadership and a place among the world's top ten paint companies. It operates 26 paint manufacturing facilities in 15 countries, servicing customers in more than 60 nations throughout the world. It has a decorative paint capacity of 1,730,000 kl, a 6,720-mt chemical plant, and two industrial paint facilities with capacities of 7,200 mt and 14,000 kl. The decorative paints market accounts for over 80% of the total paints market. It has 18 AP Beautiful Homes Stores and over 450 Color Ideas Stores on the network side. Kitchen and bath fittings, adhesives, and services are available, as well as ornamental and industrial paints, wall coverings, and waterproofing. Through two 50:50 joint ventures with PPG Industries Inc. in the United States, decorative paints account for over 84 percent of the company's total sales, while industrial coatings, comprising automotive and non-automotive, account for barely 2%. (AP-PPG). Nepal, Sri Lanka, and Bahrain dominate the foreign business sector, which accounts for about 12% of total income. Through its subsidiaries Sleek International (Sleek Kitchens) and EssEss Bath Fittings, kitchen and bath fittings provide a modest percentage. Despite the loss in the important month of April 2020 due to the nationwide lockdown during the first wave of the pandemic, APL reported high single-digit revenue growth of 8% (with volume increase of 13% in decorative paints) in FY2021, thanks to significant sequential recovery. Overall, the company's revenue is forecast to expand in the high double digits in the near to medium term, with consolidated margins expected to reach 21% in the near future.
| | | |
| --- | --- | --- |
| Asian Paints | FY21 | FY20 |
| Revenue (₹ in crores) | 21,712.79 | 20,211.25 |
| Profit (₹ in crores) | 3,139.29 | 2,705.17 |
2. Berger Paints (India)
Berger Paints is India's second-largest paint manufacturer, with headquarters in Kolkata. In CY2020, it was also rated among the top 14 paint businesses in the world, with a market capitalization of $7 billion. Berger Paints has carved out its own niche in the world, with a presence in eight nations and exports to several countries. Berger Paints has been a consistent player, with 10-year sales CAGR of 11.30% and a 17 percent PAT CAGR. Decorative paints account for about 82 percent of Berger's revenue, with the rest coming from the industrial sector. In India, it has 13 manufacturing facilities and a dealer network of over 30,000 people. Paint sales in local and international markets account for roughly 94 percent and 6% of the company's total revenue, respectively.
| | | |
| --- | --- | --- |
| Berger Paints | FY21 | FY20 |
| Revenue (₹ in crores) | 6,817.59 | 6,365.82 |
| Profit (₹ in crores) | 719.75 | 657.81 |
3. Kansai Nerolac Paints
Kansai Nerolac is a major player in India's paints sector, specialising in industrial paints. It has boosted its yearly capacity to 547,260 kl per mt, with intentions to raise it to 549,120 kl per mt in the future. A greenfield factory is also in the works. While concentrating on the automobile segment may appear to be a single huge cyclical business, Kansai is the only corporation with industrial operations in each geographical zone. Kansai Nerolac Paints is a subsidiary of Kansai Paint Co., a Japanese company with 152 subsidiaries in over 80 countries. It is also regarded as a technological and innovative leader in the field of automotive and industrial coatings. Kansai Nerolac had a topline of Rs. 5,074.25 crore in FY21, compared to Rs. 5,279.97 crore in FY20. In FY21, PAT was Rs. 525.72 crore, up from Rs. 515.78 crore in FY20. Kansai raised prices in the ornamental products market by roughly 2.5 percent in March 2021. We believe the company's robust cash sheet, backed by a strong promoter background, will aid it in navigating short-term demand problem
| | | |
| --- | --- | --- |
| Kansai Nerolac Paints | FY21 | FY20 |
| Revenue (₹ in crores) | 5,074.25 | 5,279.97 |
| Profit (₹ in crores) | 529.74 | 521.01 |
4. Indigo Paints
Indigo Paints had a humble beginning when it was founded in the year 2000. It began by producing low-cost Cement paints and gradually expanded its product line to include most types of water-based paints, such as Exterior Emulsions, Interior Emulsions, Distempers, Primers, and so on. With the quick expansion of its reach across India, the Company has expanded its footprints across the country since its inception. Today, the company is regarded as one of the most formidable competitors in the Indian paint market, considered to be the beast and reliable one with a reputation for being an inventive paint maker that continues to introduce novel products not before available in the country.
| | | |
| --- | --- | --- |
| Indigo Paints | FY21 | FY20 |
| Revenue (₹ in crores) | 723.32 | 624.79 |
| Profit (₹ in crores) | 70.85 | 47.81 |
5. Asahi Songwon Colors
The company specializes in manufacturing pigments. One of the leading paint manufacturers in India, Asahi Songwon Colors produces CPC Beta Blue Crude and Blue Crude As a result of the quality of its products; it exports considerable production to top-rank multinational corporations around the world. ASCL aspires to be the pigment industry's market leader. With this context, the company's main manufacturing facilities in Padra (Vadodara), which produce CPC Blue Crude and Beta Blue pigment, have an annual capacity of 11400 tonnes. In the future, the company plans to add new things as a part of its specialty.
| | | |
| --- | --- | --- |
| Asahi Songwon Colors | FY21 | FY20 |
| Revenue (₹ in crores) | 283.08 | 283.64 |
| Profit (₹ in crores) | 32.21 | 22.83 |