Stimulus for construction, infrastructure and real estate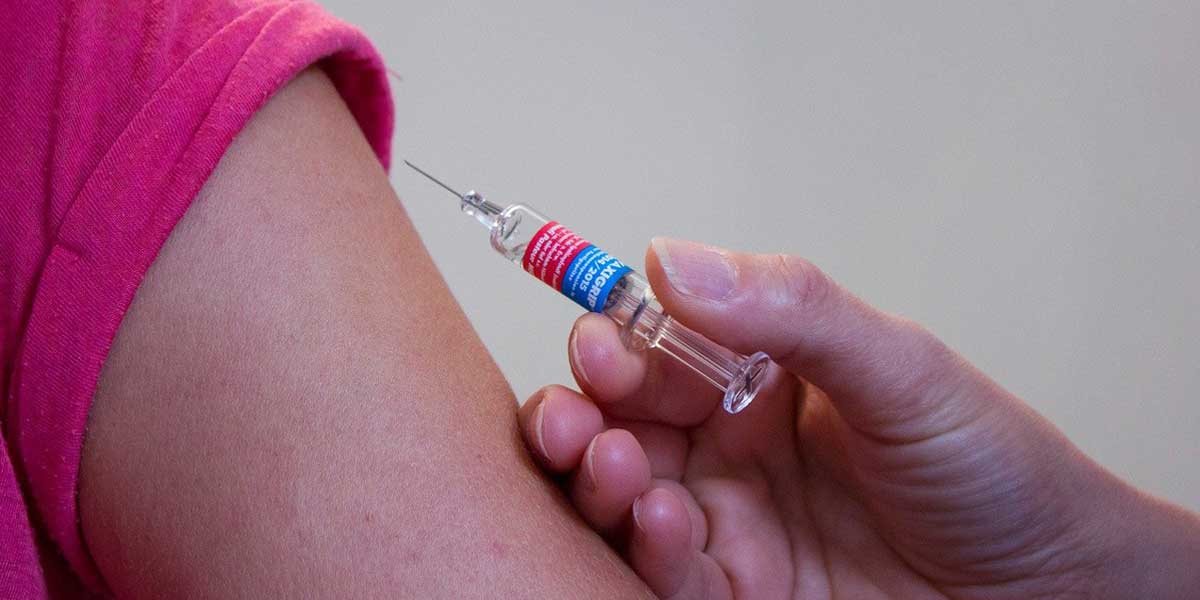 Stimulus for construction, infrastructure and real estate
Nov 12 2020,06:11 PM CW Staff
Finance Minister Nirmala Sitharaman today listed 12 measures as part of the Covid stimulus package and unveiled a new scheme called Atmanirbhar Bharat Rozgar. She announced incentives to home buyers to rescue the economy out of a historic contraction caused by the coronavirus pandemic. The moves were part of the government's broader Atmanirbhar Bharat series of steps, aimed at fuelling a rebound in the ailing economy, which is headed for its worst annual contraction in four decades.
According to CARE Ratings, "Depending on how much money is spent this year, the fiscal deficit can widen by 0.25/0.35% of GDP to 0.5% of GDP assuming nothing else changes in terms of expenditures in the Budget and in the stimulus 1.0 and 2.0. This is also based on our estimate of real GDP falling by 8.2% this year."
There were a few incentives for our sectors, too. Here are the highlights of the government's announcements and benefits as claimed by the ministry, as related to the construction, infrastructure, and real estate industries. Figures and statements are unedited.
Rs 18,000 crore additional outlay for PM Awaas Yojana – Urban (PMAY)
A number of measures have been taken in the past several months for revival of the Housing and Real Estate Sector. These measures have contributed to fair recovery in this sector.
(SWAMIH: 135 projects approved with an outlay of Rs. 13,200 crore. This will result in completion of 87,000 stuck houses or flats.)
However, there is need for further measures to enable the sector to generate more employment.
Rs 18,000 crore will be provided over the Budget Estimates for 2020-21 for Prime Minister Awaas Yojana – Urban (PMAY-U) through additional allocation and Extra Budgetary Resources.
This is over and above Rs 8,000 crore already this year.
This will help 12 lakh houses to be grounded and 18 lakh to be completed
Expected additional jobs: 78 lakh
Support for construction and infrastructure: Relaxation of EMD and performance security on government tenders
Performance security on contracts to be reduced to 3% instead of 5-10%
Will be extended to ongoing contracts which are free of disputes
Will also be extended to Public Sector Enterprises.
States will be encouraged to adopt the same
EMD will not be required for tenders and will be replaced by Bid Security Declaration
Relaxations will be given till 31 December 2021 under General Financial Rules
Will give relief to contractors by reducing locking up of capital and cost of BG
Demand booster for residential real estate income tax relief for developers and home buyers
Economic slowdown has led to decline in prices of residential unit
Presently Section 43CA of IT Act restricts differential between circle rate and agreement value @ 10%. Prices may actually be lower than this.
Decided to increase the differential from 10% to 20% (under section 43CA) for the period from the date of the announcement to 30 June 2021 for only primary sale of residential units of value up to Rs 2 crore.
Consequential Relief up to 20% shall also be allowed to buyers of the these units under section 56(2)(x) of IT Act for the said period.
The necessary amendment to IT Act would be proposed in due course.
This measure will reduce hardships faced by both home-buyers and developers and help in clearing the unsold inventory.
Rs 1.10 lakh crore platform for infra debt financing: Rs 6,000 crore equity infusion in NIIF debt platform.
Actual investments made by 3 NIIF funds in downstream funds, platforms and operating companies is Rs 19,676 crore
NIIF Strategic Opportunities Fund has set up a Debt Platform comprising an NBFC Infra Debt Fund and an NBFC Infra Finance Company.
The Platform has a Loan book - Rs 8000 cr and deal pipeline of Rs. 10,000 crore
NIIF AIFL (AA rating) and IFL (AAA rating) will raise INR 95,000 crore debt from market, including project bonds.
By 2025, will provide infra project financing of ~INR 110,000 crore
NIIF has already invested nearly Rs 2,000 crore in equity of the platform
Government will invest Rs 6,000 crore as equity
Rest of equity will be raised from private investors
Industry reactions
Reacting to the incentive for the real estate sector, Tata Steel MD and Confederation of Indian Industry's (CII) President Designate TV Narendran tweeted, "Today's announcmenet of a 12-step package by Hon. FM @nsitharaman will go a long way 2wards economic recovery & takes 4ward the earlier measures taken 2stabilize the economy."
Developer Niranjan Hiranandani, President (National) of NAREDCO and Assocham, told CW, "announcement, about additional funding of Rs. 18,000 crore for PM Awaas Yojana-Urban will add to the sparkle this festive season."
"Differential above 10 per cent between circle rates and agreement value translates into tax penalties under Section 43CA of the Income Tax Act. This has been a major stumbling block for price rationalisation. The Hon'ble Finance Minister, in a limited-period offer (up to 30 June 2021), has enhanced this differential from 10 to 20 per cent. This is welcome. The FM also mentioned a cap on the flat value to be eligible for this Rs. 2 crore. This will result in most projects in metro cities not being able to take advantage of this, it has consistently been pointed out by industry bodies that price points in metro cities need to be kept in mind while offering any such relaxation.". He went on to add that the ideal situation would have been one where this relaxation would be applicable to commercial real estate transactions as well.
Kamal Khetan, Chairman and Managing Director, Sunteck Realty, resonated the sentiment: "The Finance Minister positively responded to the real estate industry's long standing demand for increasing the differential between circle rates and market value for tax exemption purposes as property value in many parts of India have already gone down below the ready reckoner rates. The move to hike the differential to 20% will help developers to offload the inventory and homebuyers to proactively buy properties without any tax liability."
Ram Naik, Executive Director, The Guardians Real Estate Advisory said: "The FM's announcement of an increase in difference between the so called circle rates and the agreement value, will lead to further rationalisation of prices in the sector, especially in the premium or mid-income housing segment. While [it] is applicable only for units priced lesser than Rs 2 crore, it will help developers in the primary market get an upper hand vis-à-vis the secondary market. On the other hand, the major part of the unsold inventory in metro cities is upwards of Rs 2 crore—in the Rs 4.75 crore to Rs.12 crore range. A blanket announcement without the capping would have lead to cheers for developers across the sector and the customers."
Echoing the relief at the package, KT Jithedran, CEO, Birla Estates, said, "The reforms will allow developers to drive faster and profitable conversions on unsold inventory and make room to focus on further expanding the business, as well as infuse affordability for homebuyers in the form of income tax relief. This in addition to the improvements announced in the recent past … will be instrumental in providing the right impetus, and we believe it is already aiding in breaking industry's slowdown chain as we witness consumer sentiment improve quarter-on-quarter and sales recovering back to pre-covid levels."
Anshuman Magazine, Chairman & CEO - India, South East Asia, Middle East & Africa, CBRE, said that the infrastructure debt financing support announced by the government in the form of Rs 6,000 crore equity would attract more investments in infrastructure development.
Other real estate bigs who applauded the announcement included Abhishek Sharma, Partner (Co-Head, Real Estate), Cyril Amarchand Mangaldas, who said, "Atmanirbhar Bharat 3.0 stimulus package" worth Rs. 2.65 Lakh Crore can be viewed as a bumper Diwali gift by the Government to boost the Indian Economy and to wriggle it out from the aftermath of Covid-19 pandemic." Reeza Sebastian Karimpanal, President, Residential Business, Embassy Group, called it a win-win situation: "This new initiative will also help accelerate the decision making process of buying a home and in turn reduce the overall inventory in the affordable and mid segment market." Shishir Baijal, Chairman & Managing Director, Knight Frank India, said, "Recognition of real estate as a core sector, creating ancillary industry demand and employment, and enhanced Pradhan Mantri Awas Yojana – Urban allocation, will boost the housing demand in the country. Besides, the increase in circle rate and transaction value threshold from 10% to 20% will remove a transaction hurdle and save tax thereby increasing the opportunity for unbridled property purchase activity."
Sharad Mittal, CEO, Motilal Oswal Real Estate, believes that the impact of the increase in circle rate will be "limited as unsold inventory is highest in Mumbai and NCR markets where properties values are higher than Rs 2 crore."
While there is a fair amount of direct funding, "total stimulus adds up to around 1.2% of GDP and while some part of the SME liquidity support etc. would be channelized through banks and NBFCs," as Arindam Guha, Partner, Leader – Government & Public Services, Deloitte India reminds us and adds, "The NIIF debt platform and additional equity contribution of Rs 6,000 crore for the debt platform is a welcome step. The plan to raise Rs 95,000 crores of debt to fund the NIP, including corporate bonds, is quite ambitious."