Business establishment process in J&K simplified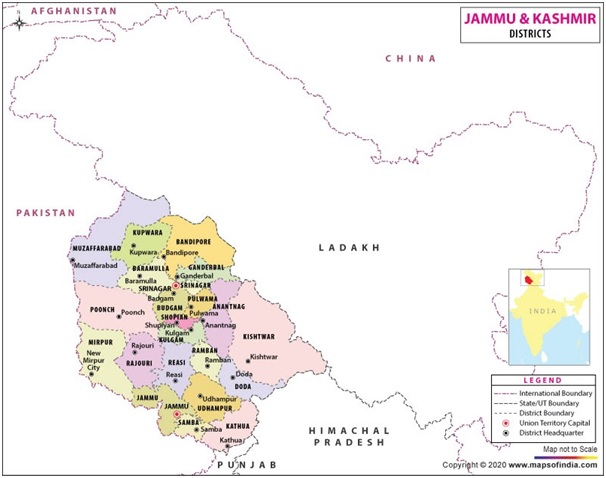 Business establishment process in J&K simplified
Feb 17 2021,12:02 PM Editorial Team
With no registration and fewer approvals, businesses may now find it easier to establish themselves in the union territory of Jammu and Kashmir, which has been in a political turmoil for decades. In a bid to revive the business sector and boost investor confidence with a business-friendly environment, the Jammu & Kashmir (J&K) administration has approved a series of measures for simplifying the business establishment process.
The Administrative Council (AC) has relaxed the prerequisite no-objection certificates (NOCs)/approvals for setting up a business unit. The Udyog Aadhar Memorandum shall be the only requirement for a business unit to be set-up.
According to the administration, as many as 15 NOCs and clearances were required earlier for a business unit to be established, and have now been reduced to a bare minimum. These bare minimum NoCs and approvals shall be required subsequently, for which two sets of single window committees have been set up—one for business units coming up within industrial estates and another for units outside the industrial estates.
These Committees shall ensure time-bound issuance of the NoCs/Approvals pertaining to water connection, power connection, building plan, etc., as per specified timelines on case to case basis. Further, a divisional level committee has been approved, which shall periodically monitor the working of the above committees and address issues, if any, related to the issuance of NOCs/approvals.
No prerequisite approvals will be required as a general rule except for NOCs/ approvals from departments like Pollution Control Board (CTE/CTO), NOC from Fire and Emergency Department, Change of Land Use from Revenue Department, etc. wherever applicable.
In January, the Centre approved a new industrial developmental scheme with an outlay of Rs 28,400 crore to give a major push to the region's economy and provide huge employment opportunities to the people.
The scheme aims to take industrial development to the block level in the union territory (UT) of J&K, which is for the first time in any industrial incentive scheme of the government and attempts for a more balanced and sustained industrial growth in the entire UT.
Image: Opportunity projections for Jammu and Kashmir have mainly been in transport, logistics, and real estate.

---
Also read: Centre approves grant for 28 food processing projects

Also read: India jumps up 79 positions in World Bank doing business rankings