Top 10 Steel companies in India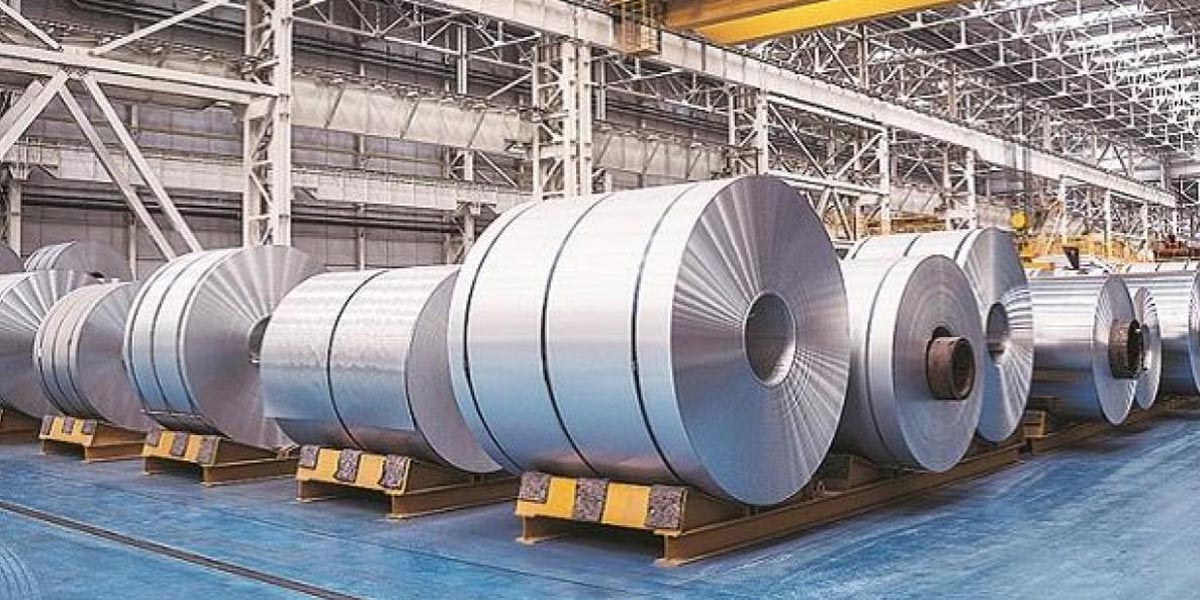 Top 10 Steel companies in India
05 Jan 2022 CW Team
Steel plays a significant part in the construction industry. Being the skeleton of the design, it provides fundamental support and strength. Steel is a mixture of iron, carbon, and a variety of other elements. They feature great tensile strength and structural integrity, making them one-of-a-kind. Steel is highly regarded for its long-term durability that contributes to prolonging shelf life.
Currently, there are numerous brands of steel in the market, and filtering out the best one leads you to your wit's end. Here, we make it easier for you by bringing the top 10 best steel companies in India.
1. TATA Steel
Tata Steel was founded in India in 1907 as Asia's first integrated private steel firm, and it is now one of the world's largest low-cost steel producers. With a focus on growth projects, lower net debt levels, stronger return ratios, and, last but not least, significant cost savings, the company's financial and operational performance for FY21 suggests that it generated good free cash flow. Along with the obvious improvement in Indian markets, its European facilities (which were previously viewed as a problem child) are likely to perform better, particularly in terms of free cash flow generation. Management's confidence in the company's growth story is demonstrated by plans to increase capacity from 21 mt to 35-40 mt by 2030. In FY21, Tata Steel increased its market share in the Indian car sector and increased exports (in line with the industry). Its iron ore prices are still among the cheapest in the world. As a result, in a strong steel cycle environment, it gives one of the highest operating leverages (and financial leverage) in the world. TATA Steel is counted among the best steel companies for major projects within the countries.
| | | |
| --- | --- | --- |
| TATA Steel | FY21 | FY20 |
| Revenue | 156,294.18 | 148,971.71 |
| Profit | 7,490.22 | 1,556.54 |
2. Vedanta
Vedanta entered the steel market once it acquired a 90% stake in ESL Steel Limited (ESL). Through the Corporate Insolvency Resolution Process, created to handle the resolution of non-performing assets in the Indian banking sector, Vedanta Limited obtained management control of ESL in June 2018. Vedanta wants to expand its steel operations in Bokaro through brownfield development and become one of the country's top steel manufacturers. It is looking forward to broadening horizons and breaking down barriers in both current and future initiatives, as well as bringing ongoing growth, profit, and success to all of its stakeholders. As part of its brownfield expansion of 5 million tonnes, Vedanta Ltd plans to concentrate on long products and ductile iron products.
| | | |
| --- | --- | --- |
| Vedanta | FY21 | FY20 |
| Revenue | 86,863.00 | 84,447.00 |
| Profit | 11,602.00 | -6,664.00 |
3. JSW Steel
JSW Group is one of India's most prestigious corporate conglomerates. In the last three decades, it has developed from a single production unit to become India's largest integrated steel corporation, with a capacity of 28 MTPA in India and the United States. Since its inception, the company has always been on the cutting edge of research and development. In addition to construction and infrastructure, the products are used in several other industries including automobile, electrical applications, appliances, etc. As a company with superior business that practices sustainable measures, makes JSW Steel is widely respected firm. Since 2008, JSW Steel has been ranked among the top 15 global steel producers by World Steel Dynamics for the 13th year in a row, making it the only Indian company to reach that stage.
| | | |
| --- | --- | --- |
| JSW Steel | FY21 | FY20 |
| Revenue | 79,839.00 | 73,326.00 |
| Profit | 7,911.00 | 4,030.00 |
4. Steel Authority of India Limited (SAIL)
Steel Authority of India Limited (SAIL) is one of the leading steel-making companies in India. It is an Indian government-owned steel company situated in New Delhi. SAIL manufactures iron and steel across five integrated plants and three exclusive steel factories predominantly in India's eastern and central regions, proximate to native raw material sources. The company manufactures and distributes a wide range of steel products. SAIL is the world's 20th largest steel producer, and India's largest, with an annual output of 16.30 million metric tonnes.
| | | |
| --- | --- | --- |
| SAIL | FY21 | FY20 |
| Revenue | 69,113.61 | 61,664.16 |
| Profit | 4,148.13 | 2,120.71 |
5. Jindal Steel and Power
The OP Jindal Group owns Jindal Steel and Power Ltd (JSPL). In India, the company has an 8.6-million-tonne-per-year steel capacity, backed by a 9-million-tonne-per-year pellet plant and a 3.11-million-tonne-per-year iron-ore mine, all of which are close to each other and to adjacent ports. In Chhattisgarh, the company operates 3,400 MW of single-location thermal-power production capacity, with roughly 38% of capacity under power purchase agreements (PPAs) and a coal linkage from Coal India. With mining operations in Mozambique (coal), South Africa (coal), and Australia (coking coal), JSPL has a global reach. It recently sold the promoter company its 2.4 million tonne Oman steel plant and plans to sell JPL's electricity assets as well.
| | | |
| --- | --- | --- |
| JSPL | FY21 | FY20 |
| Revenue | 38,988.63 | 36,917.48 |
| Profit | 3,633.56 | -109.17 |
6. Hindalco Industries
Hindalco Industries Limited is an Aditya Birla Group business that manufactures aluminium and copper in Mumbai, Maharashtra, in India. It is ranked 895th among the Forbes Global 2000 companies. The Aditya Birla Group founded the Hindustan Aluminum Corporation Limited in 1958. The company commenced manufacturing in Renukoot, Uttar Pradesh, in 1962, producing 20 thousand metric tonnes of aluminium metal and 40 thousand metric tonnes of alumina per year. Hindalco was renamed after the firm was reformed in 1989.
| | | |
| --- | --- | --- |
| Hindalco Industries | FY21 | FY20 |
| Revenue | 131,985.00 | 118,144.00 |
| Profit | 3,483.00 | 3,767.00 |
7. TATA Steel BSL
Every business has its unique strengths, and cognizing those strengths is crucial to success. The same thing happened with Tata Steel BSL. Bhushan Steel was going through a rough patch period. Tata Steel BSL (previously Bhushan Steel) was acquired by Tata Steel through its fully owned subsidiary Bamnipal Steel in 2018. Since then, with the Tata Group's strong managerial bandwidth, the company's performance has been superb, propelling it to our list of top steel performers. Tata Steel BSL is, without a doubt, a major player in India's steel business. With a steel production capacity of 5.6 mtpa and more than three decades of expertise, it is presently India's sixth largest secondary steel producer. It also has a 1 mt coated product facility, 2.1 mt CRM and downstream product capacity, and a state-of-the-art 1,700 mm-wide cold rolling mill facility, one of India's largest.
| | | |
| --- | --- | --- |
| TATA Steel BSL | FY21 | FY20 |
| Revenue | 21,418.63 | 18,199.14 |
| Profit | 2,518.16 | -628.49 |
8. Jindal Stainless
Jindal Stainless was founded by Shri O.P Jindal in 1970. It is one of India's largest stainless steel conglomerates and counted among the top ten best stainless steel company in the world. The Jindal Stainless Group has an estimated crude steel capacity of 1.9 MTPA.
| | | |
| --- | --- | --- |
| Jindal Stainless | FY21 | FY20 |
| Revenue | 12,188.46 | 12,950.87 |
| Profit | 419.23 | 71.32 |
9. TATA Steel Long Products
Tata Steel Long Products (TSLP), previously known as Tata Sponge Iron Limited, is a high alloy steel manufacturer. It is one of India's largest specialty steel plants in the long product class, with a capacity of one million tonnes. The steel plant employs high-quality iron ore from its own mine, allowing it to maintain a high level of product uniformity. The steel plant in Jamshedpur was the first in India to employ Hot Metal in an Electric Arc Furnace, which has since become standard practice. The company also produces and sells sponge iron for the secondary steel industry, with a total capacity of 0.90 million tonnes including production facilities in Jamshedpur and Joda. The company also uses the latent heat generated inside its furnaces to generate electricity, which is mostly used for internal consumption.
| | | |
| --- | --- | --- |
| TATA Steel Long Products | FY21 | FY20 |
| Revenue | 4,749.87 | 3,489.99 |
| Profit | 572.01 | -516.23 |
10. Godawari Power and Ispat
Godawari Power & Ispat Ltd. (GPIL), earlier known as Ispat Godawari Ltd (IGL), belongs to HIRA Group of Industries, Raipur. Mr. B. L. Agrawal, Managing Director established GPIL in 1999 to set up an integrated steel plant encompassing captive power generation. GPIL is listed in both, National Stock Exchange and Bombay Stock Exchange. As a manufacturer of mild steel wires, GPIL provides a full range of services. During the process, the company manufactures sponge iron, billets, ferro alloys, captive power, wire rods (via subsidiary firm), steel wires, oxygen gas, fly ash brick, and also iron ore pellets.
| | | |
| --- | --- | --- |
| GPIL | FY21 | FY20 |
| Revenue | 4,071.92 | 3,288.53 |
| Profit | 638.39 | 166.78 |