AAI appoints Ravi Kant as Regional Executive Director of NE region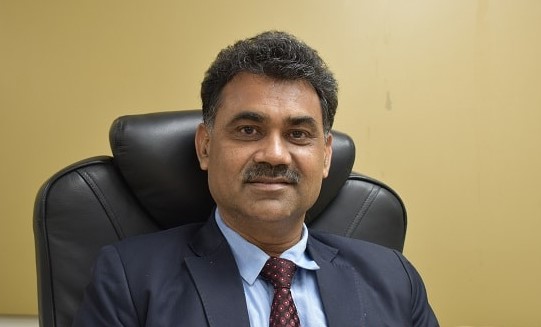 AAI appoints Ravi Kant as Regional Executive Director of NE region
May 26 2021,05:05 PM CW Team
Airports Authority of India (AAI) has appointed Ravi Kant as the Regional Executive Director (North Eastern Region) on May 24.
Ravi Kant was assigned the post of Regional Executive Director (North Eastern Region) at Regional Headquarters of Airports Authority of India (AAI), Guwahati. He assumed the charge on Monday.
Kant is an accomplished engineer in the field of Electronics and Telecommunications. He joined AAI in 1990 and handled several positions at different airports in Mumbai, Khajuraho, Guwahati, New Delhi and Indore.
Kant is an Air-Navigation-Services technical authority and has ample experience of over three decades in operation, maintenance and planning of CNS facilities, Airport systems and information technology systems in AAI.
He has been instrumental in launching and commissioning of navigational services like VHF Omni Range, Distance Measuring Equipment and Instrument Landing System, among others, at several airports in India.
While he was the General Manager (CNS) at the Corporate Headquarters in New Delhi, he was responsible for the operation and maintenance of various Navigational and Surveillance facilities that play an essential role in secure navigation and surveillance of aircraft.
Kant is a member of the surveillance committee in the International Civil Aviation Organisation (ICAO), which implements technical inputs for developing international standards & recommended methods and guidance material concerning surveillance of the aircraft while in the air or at the ground.
AAI told the media that Kant is of the strong opinion and understanding that though the North East Region has difficult work conditions because of geographical and weather conditions, it also has enormous potential for development in terms of air cargo movement and air passengers.
Regional Connectivity Scheme (RCS) visualised by the Prime Minister is a boon to North Eastern Region to link distant places via air and he is confined to provide the required Incentive to the project, it added.
The statement concluded by stating that, since Kant is known to take up and transform challenges into accomplishments, he is pretty confident that he will be able to create momentum for the ongoing AAI projects including heliports & water aerodromes in NER, forthcoming greenfield airports, with the assistance and support of all shareholders.
---
Also read: Schneider Electric appoints Sanjay Sudhakaran as CEO & MD
Also read: Karnataka RERA appoints HC Kishore Chandra as chairman
Opinion Poll
Question : How can India stem inflationary trends likely from the currently all-time-high steel prices?