Indian trucking sector faces financial crisis due to Covid-19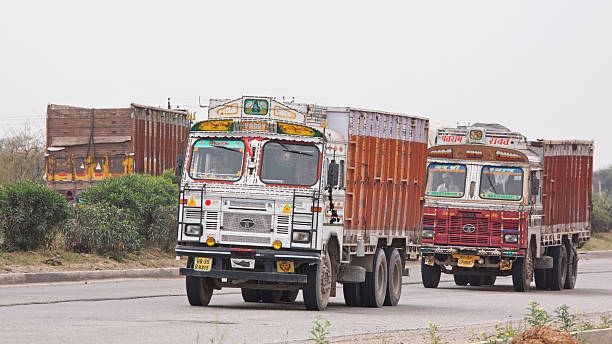 Indian trucking sector faces financial crisis due to Covid-19
Jul 19 2021,03:07 PM CW Team
Soaring fuel costs have hit the Indian trucking sector and the industry is facing a financial crisis.
With the rise in diesel costs, over 50,000 single-truck owners are likely to go off with their businesses.
Additionally, the vehicle supply is higher than the requirement on the road that makes the matters even more worse. It would surely prompt fleet owners to reduce the fleet size considerably leaving the small-time single-truck owner in a lurch.
Single-truck owners are usually more vulnerable to hikes as they depend on big trucking companies for businesses. They work as suppliers to fleet owners who outsource their business to these small players for better network and deeper penetration in the area.
Some small fleet operators are also taking advantage of the hikes. Small transporters that follow the spot costs have been raising prices in tandem with the changes in fuel rates. The quantum of increase taken by these operators is higher than the actual surge in the fuel prices. If fuel prices have gone up by 4% in a month, the rates of small transporters have gone up 6%. They have been taking advantage of the fuel price hike and surge in demand.
With diesel and petrol costs on a continuous rise coupled with a constant increase in fuel costs to their record highs, domestic freight prices have nowhere to go but northward.
The temperature-controlled truck transportation industry looks ready to pass on the whole fuel cost hike to its customers. In temperature-controlled industry, the demand is predominantly more and exceeds the supply, hence, such an increase does not have a bearing on the business as much.
High operational prices and fuel prices are adding to the woes of transport and logistics firms eating up margins, in opposition to the government's aims of reducing logistic costs from 13-15% to 8%. If the fuel costs continue to remain high, a similar rise in product delivery costs will become necessary, ultimately bringing about a domino effect, leading to higher inflation.
There are already talks of transporters seeking an increase in freight costs by 10-15%, and small contractors and supply chain firms are already re-evaluating long term agreements.
Opinion Poll
Question : How can India stem inflationary trends likely from the currently all-time-high steel prices?