NHAI to increase size of InvIT to Rs 15,000 crore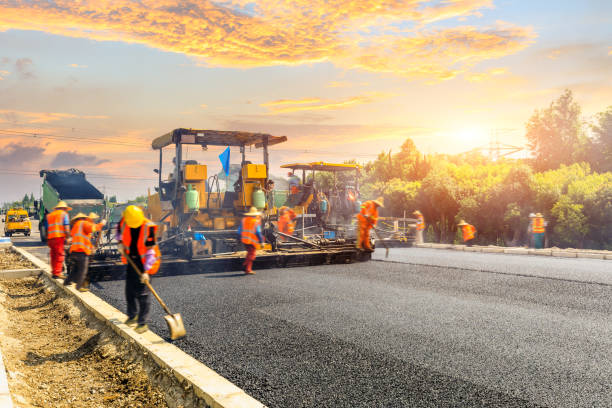 NHAI to increase size of InvIT to Rs 15,000 crore
15 Jun 2021 CW Team
The National Highways Authority of India (NHAI) is planning to expand the size of its proposed Infrastructure Investment Trust (InvIT), which could raise up to Rs 15,000 crore in two rounds.
NHAI plans to sell about 32 more operational road assets spanning 1,500 km as part of the government's monetisation programme, as well as upcoming toll-operate-transfer (TOT) projects.
According to two people familiar with the situation, about 20 of the 32 roads, totalling 1,000 km, will be brought under the proposed private-listed InvIT in the second round.
After receiving approval from the Securities and Exchange Board of India (SEBI) in May, the InvIT is expected to go public next month. The trust is expected to raise Rs 5,100 crore in the first round, with about five operational road assets totalling 390 km.
Prateek Jhawar, executive director and head, infra and real assets, investment banking, Avendus Capital told the media that India is one of the few countries that offers long-term concessions of 25-30 years.
After a sharp drop in toll collections due to lockdowns during the second Covid wave, NHAI's plan to launch its InvIT by May was postponed. According to Ratings Agency ICRA, toll collections fell around 10% in April compared to March and are expected to fall by another 25-30% in May due to travel and other restrictions.
Infrastructure trusts, or InvITs, are popular among investors who want to invest in long-term revenue-generating assets like toll roads and power transmission lines. Global investors continue to be aggressive on trusts floated by domestic entities because operating infrastructure assets provide stable and long-term yields under the InvIT structure.
Digital Fibre Infrastructure Trust (DFIT), a trust that owns all of Reliance Industries' fibre assets; India Grid Trust (Sterlite Power Grid Ventures); Brookfield-sponsored India Infrastructure Trust; MEP Infrastructure Investment Trust; IRB InvIT Fund; Tower Infrastructure Trust; IndInfravit-sponsored by L&T Infrastructure Development Projects; and Delhi-based infrastructure firm Oriental Structural Engineering (OSE) a trust that owns all of Reliance Industries' fibre assets.
Jhawar told the media that in comparison to developed markets, Indian assets provide good risk-adjusted returns, as well as portfolio diversification for large pension and sovereign funds.
According to a recent report by India Ratings and Research, the InvIT market is expected to see another 25,000-40,000 crore of probable assets in the next six to eight months as it has emerged as a viable option for de-leveraging the balance sheet.
---
Also read: NHAI debars Gayatri Projects for non-performance
Also read: InvIT IPO: NHAI InvIT to be in the market by month-end