BMC issues tender for Himalaya bridge reconstruction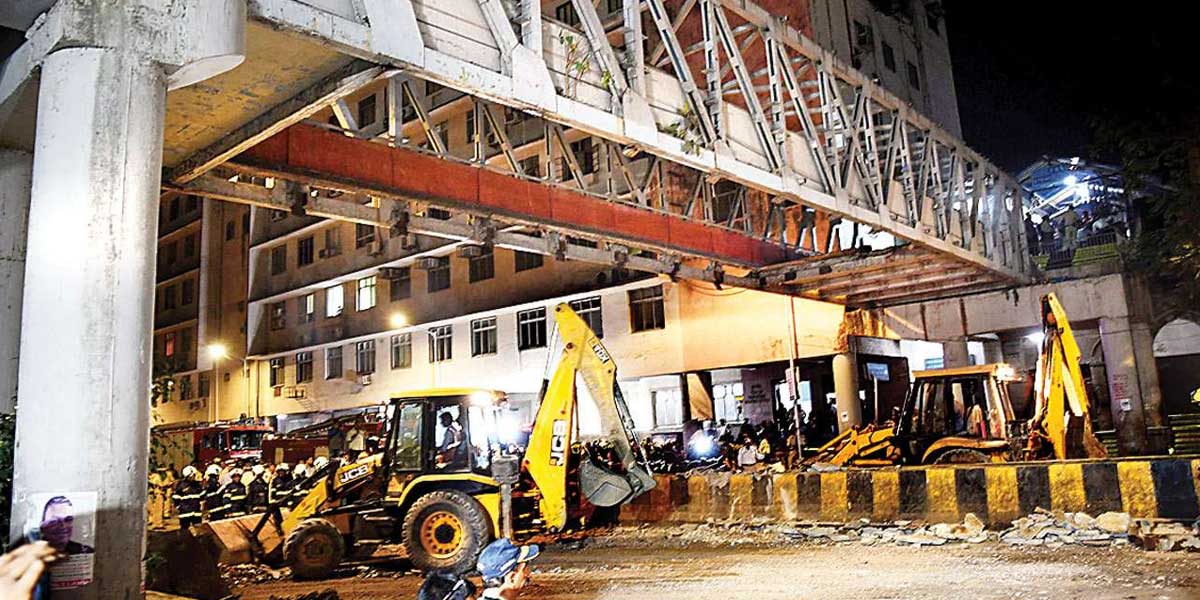 BMC issues tender for Himalaya bridge reconstruction
The Brihanmumbai Municipal Corporation (BMC) recently floated a tender for the reconstruction of the Himalaya bridge, which had collapsed in March 2019.
The civic body estimates the project to be worth Rs 6.38 crore, and is expected to be completed within 15 months from the date of the appointment of the contractor. The BMC plans to begin construction work between January and February 2021.
After the Himalaya bridge, which connected the Chhatrapati Shivaji Maharaj Terminus (CSMT) over Dr D N Road to Azad Maidan police station collapsed in 2019, BMC's roads and traffic department had conducted a survey to decide whether to reconstruct the bridge or to build a subway. After the department suggested the reconstruction of the bridge, the BMC chalked out a plan for a new bridge with the help of a consultant.
Back in February this year, the civic body submitted a detailed proposal to the Mumbai Heritage Conservation Committee (MHCC). The report also included options for three designs. As the proposed construction site falls under MHCC's jurisdiction, BMC needed a no-objection certificate from the committee. The MHCC approved the design plan in June.
Opinion Poll
Question : As we enter FY 2021-22, a report estimates a 11% GDP growth. What is the most critical investment the construction and infrastructure sector needs to make this year?