Delhi roads redesign: CM asks PWD to expedite project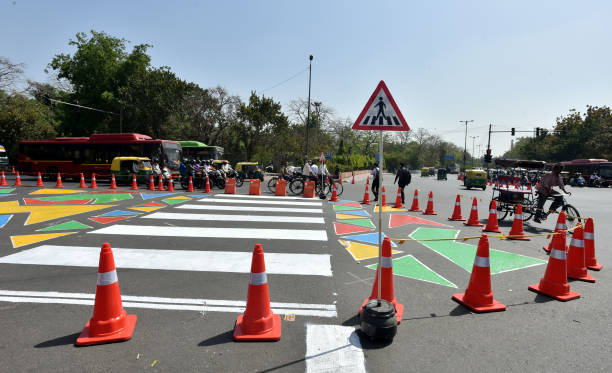 Delhi roads redesign: CM asks PWD to expedite project
Delhi Chief Minister Arvind Kejriwal has urged the Public Works Department (PWD) to expedite work on redesigning major arterial roads and directed them to complete the project within its 2023 deadline.
PWD officials have assured Chief Minister Kejriwal that the measuring 540 km redesign project's tender process would be completed in one or two months, and work would begin by the middle of this year, a statement issued by the government said.
The Kejriwal government further said that considerable progress has been made on a 35 km stretch under the pilot project. The deadline to complete the pilot projects is October 2021.
Redevelopment of about a 5.5 km long road from Ring Road (AIIMS) to Ashram has been completed. Redevelopment of about 6 km of road from Wazirpur Depot Crossing to Rithala Metro Station is ongoing.
The Delhi government statement said work is also underway on a road of about 5.2 km from Britannia Chowk to Outer Ring Road in Pitampura's West Enclave area. Beautification work of a 3.1 km long road from Shivdaspuri Marg to Patel Road, Moti Nagar T-Point to Pusa Road and Laxmi Nagar to Karkari Mor on Vikas Marg is underway, the statement said.
The government stated that consequent to the redesigning, the geometry of roads would improve and the space alongside the roads would be optimised. Sidewalks will be created and a separate segment for non-motorised vehicles will also be made, the statement read.
Opinion Poll
Question : As we enter FY 2021-22, a report estimates a 11% GDP growth. What is the most critical investment the construction and infrastructure sector needs to make this year?