Govt planning privatisation of 90 railway stations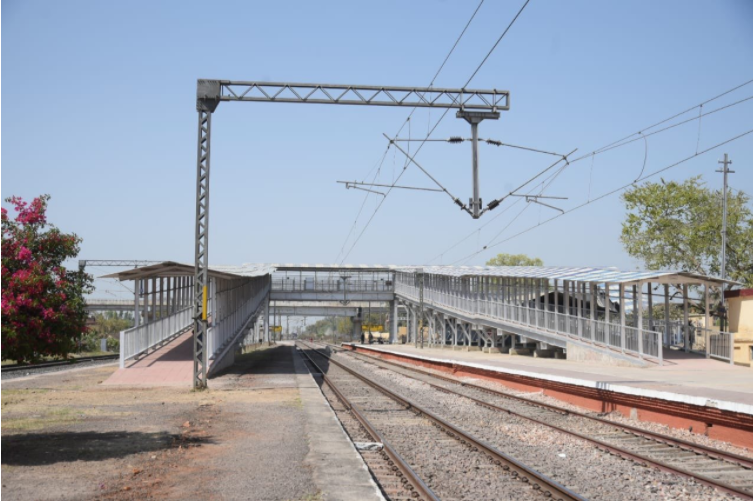 Govt planning privatisation of 90 railway stations
Mar 11 2021,11:03 AM Editorial Team
The Indian Railways is considering the privatisation of 90 train stations and is exploring several options, including looking at the arrangements at privately run airports, to determine the best possible ways to set up the security infrastructure at the stations.
Indian Railways, which runs the fourth largest railways network in the world, set the process in motion in 2019 to let private companies run and operate certain stations in a public-private partnership (PPP) model. The move has been steered by the Indian Railway Stations Development Corporation (IRSDC).
The railway body sought the opinion from all principal chief security commissioners of the Railway Protection Force (RPF) and all zonal railways on how the security infrastructure for the 90 stations should be set up.
Replicating the airports' model has been considered as one of the options where the Central Industrial Security Force (CISF), a government paramilitary unit, is contracted by the operator, which pays their salaries.
---
4th Indian Cement Review Conference 2021
17-18 March 
---
A committee examining these details has suggested that security and access control services (barring maintenance of assets that enable them), to be kept out of the agreement with the private companies. Station Facility Management (SFM) will come up, following the agreement.

The railway board has sought these inputs by March 15. Last year in October, the government decided to set up a committee to draft a blueprint for transferring the operations of 150 trains and 50 railway stations to private firms. Niti Aayog, in a letter to the railway board, stated that an empowered group be formed to drive the process in a time bound manner.
In September last year, the ministry said it opened the request for qualification (RFQ) process of the bidding for eight railway stations—Tirupati, Amritsar, Sabarmati, Nellore, Puducherry, Gwalior, Dehradun and Nagpur. The ministry had told the media that private developers had shown interest, and accordingly, RFQ applications for all eight stations had been received.
Work has also begun on the redevelopment at Habibganj and Gandhinagar and awarded contracts for redevelopment of Bijwasan (Northern Railway), Chandigarh (Northern Railway) and Anand Vihar (Northern Railway) railway stations.
The Railways has also decided to start levying an additional fee on train fares across its redeveloped stations. The user development fee is similar to what airports charge and will be used by the national transporter for the first time.
Indian Railways also plans to introduce private trains on its network in phases, with the first dozen due to start running in the 2023-24 financial year, and all 151 by 2027.
---
Also read: RLDA is developing 62 stations on PPP mode: VC
Also read: Private train operations: GMR, L&T, Welspun to participate in RFP