Namma Metro land acquisition issues resolved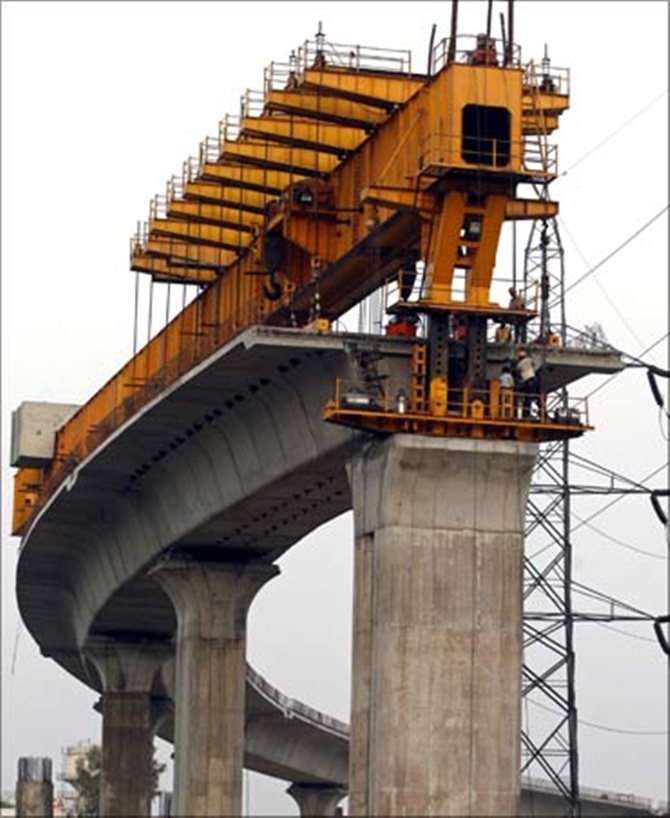 Namma Metro land acquisition issues resolved
The operational work for Namma Metro promises to gain pace for its 72 km Phase-2 project after the Bangalore Metro Rail Corporation Limited (BMRCL) resolved issues of land acquisition with Nandi Infrastructure Corridor Enterprises Ltd (NICE).
According to the BMRCL officials, they have achieved three milestones in the previous month. On November 5, the work regarding the Metro's viaduct crossing over NICE Road for Purple Line (Mysuru Road-Challaghatta) was completed.
According to a prominent daily, BMRCL's Chief Public Relations Office BL Yashwanth Chavan said that the height of the elevated viaduct is 18 m from the ground level and the metro span length is 56 m.
In addition to this, on November 12, the BMRCL constructed steel girders, 19 m high across 53 m span, over the NICE land for the Yelachenahalli-Silk Institute (Anjanapura) on green line.
On November 13, the BMRCL completed the construction of the elevated viaduct over the Electronics City flyover along with other private contractors. The flyover is maintained by Bangalore Elevated Tollway Limited (BETL) for the metro's yellow line.
A spokesperson of NICE stated that some issues between Metro authorities, state government, and NICE are yet to be discussed. Among the several challenges encountered in construction of metro viaducts above flyovers are major complications of height and of time management—time is limited as the work can progress only during the night.
The launch of girders for the purple and green lines is completed, according to a spokesperson, who said that the work is complicated, involving the lifting and placing of tonnes of steel synchronously over a national highway with the help of two cranes without disturbing vehicular movement on the road.
The metro work has been delayed for almost three years around Kanakapura Road, Mysuru Road, Tumakuru Road, and Hosur Road due to the acquisition process of four acres of NICE land. The company had previously approached the high court against the acquisition of the land. Chief Minister BS Yediyurappa, instructed the officials in December 2019 to deposit the amount in court and go ahead with the civil work for the project. The land transfer from NICE was completed in June.
Image Source: Reddif
Opinion Poll
Question : As we enter FY 2021-22, a report estimates a 11% GDP growth. What is the most critical investment the construction and infrastructure sector needs to make this year?