Railway freight records highest loading in 2020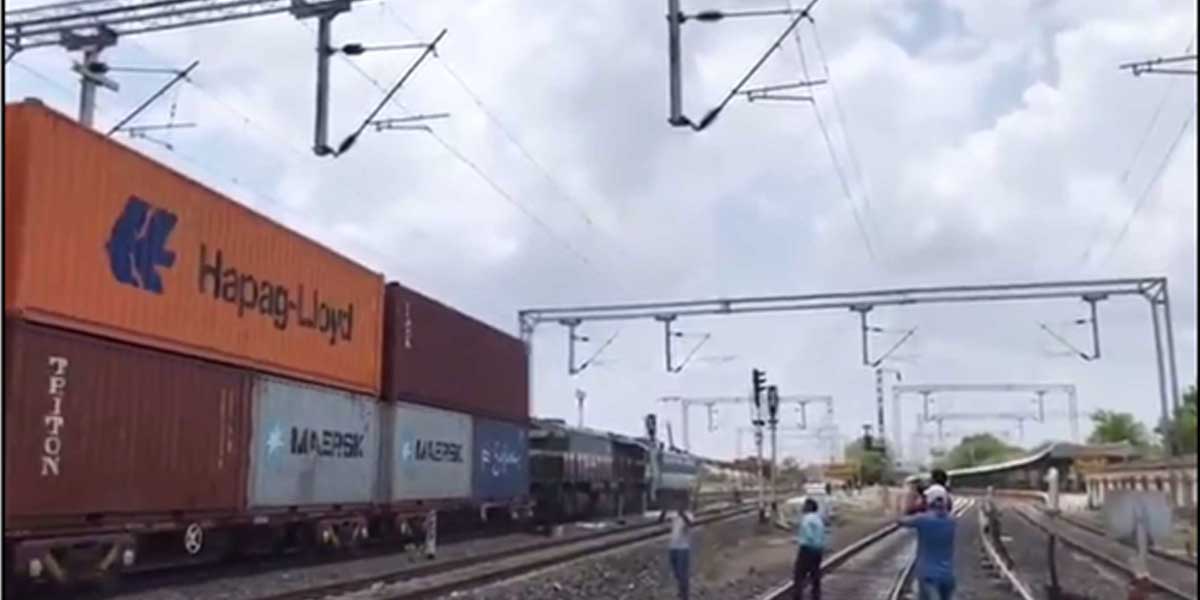 Railway freight records highest loading in 2020
The freight figures for Indian railways have maintained their high momentum in terms of earnings and loading for the month of November. It surpassed the previous year's earnings and loadings for the same period by 9%.
Indian Railways loading was 109.68 mt, including: 13.77 mt of iron ore 5.41 mt of fertilizers 48.48 mt of coal 5.1 mt of foodgrains 6.62 mt of cement (excluding clinker).
During this time, the earning of the Indian Railways from freight loading was Rs 106.57 billion, which is Rs 4.49 billion (4%) higher compared to last year's earnings for the same period (Rs 102.07 billion). The average wagon loading per day in November was 58,726, which is 4.6% higher than October (56,128 wagons).
A railway ministry press release says the Indian Railways utilised Covid-19 as an opportunity to enhance its performance as well as all round efficiencies. They continued to register impressive figures in freight loading with 15% growth in both, September and October.
In order to make rail freight movement attractive, various discounts and concessions have been given in Indian Railways. The ministry said that improvements will soon be incorporated and institutionalised in the upcoming zero based time table.
Also Read: Railways capex for 2020-21 pegged at all time high
Also Read: Budget 2020 benefits the freight and logistics sector
Opinion Poll
Question : As we enter FY 2021-22, a report estimates a 11% GDP growth. What is the most critical investment the construction and infrastructure sector needs to make this year?