Railways to release vast land for commercial development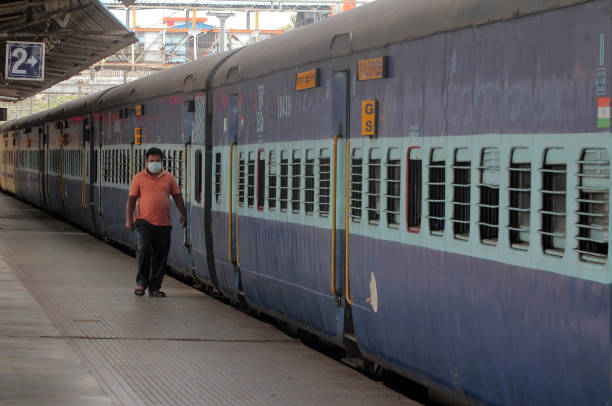 Railways to release vast land for commercial development
Mar 17 2021,10:03 AM CW Staff
The Indian Railways plans to release for commercial development out of the 43,000 hectares of surplus land, about 60% of Delhi city's size.
The possible bidders include Arabian Construction Company, Adani Railways Transport, Kalpataru Power Transmission. GMR Highways and Omave.
The project will be stored by the Railway Special Purpose Vehicle (SPV), the Rail Land Development Authority (RLDA). A statement from the company announcing the bidders' names noted it should be its flagship project with a projected expenditure of around Rs 5,000 crore.
The Railways' plan is the largest piece of comparable asset monetisation of government land taking place in India.
The Delhi Development Authority (DDA) is contesting 19,943 cases. While not comparable in its short history of 13 years, the RLDA has already run up 13 such cases, including one arbitration case with a potential liability of over Rs 100 crore.
Under the design-build-finance operate transfer (DBFOT) model, the successful bidder will run the station for 60 years, handing over the management back to the department after that.
The challenge comes from the carte blanche on revenue stream RLDA is offering to the bidder. Under the scheme, the bidder will spend Rs 4,925 crore to redevelop the station, with the necessary road connections through flyovers, relocate railway offices and buildings. The bidder shall get the rights to develop all permissible commercial developments such as retail, hotels, offices and serviced apartments in and around the station on Railways land.
It could have learnt from the Ministry of Roads and Surface Transport's asset monetisation plan. The National Highways Authority of India (NHAI) has hawked five sets of properties to foreign and domestic companies such as Macquarie and Cube but retains the upside.
---
Also read: RFPs invited for Raj railway land lease
Also read: Bids invited for lease of railway land
Opinion Poll
Question : How can India stem inflationary trends likely from the currently all-time-high steel prices?