Rajeev Mishra appointed as the Electrical Inspector for BMRCL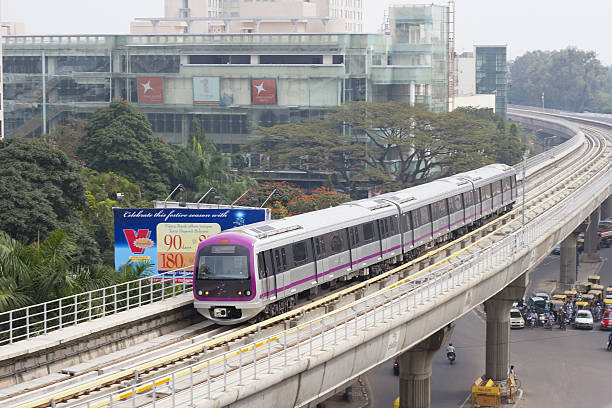 Rajeev Mishra appointed as the Electrical Inspector for BMRCL
May 10 2021,07:05 PM CW Team
The Indian government has appointed Rajeev Mishra as the Electrical Inspector to the government for BengaluruMetro Rail Corporation Ltd (BMRCL).
The Ministry of Power, in the notification in the official journal, stated that in the exercise of the powers conferred by sub-section(1) of Section 162 of the Electricity Act, 2003 notified on 17.08.2006 and as amended on 16.05.2016, the Central Government hereunder appoints Shri Rajeev Mishra, Chief Engineer (Rolling Stock II), BMRCL as Electrical Inspector to Government for Bengaluru Metro Rail Corporation Ltd (BMRCL) from the date of this notification till the end of his tenure in BMRCL or until further orders, whichever is earlier, subject to fulfillment of the qualifications and conditions as mentioned in the said Rules.
According to the notification, the appointed officer shall exercise the powers and perform his duties in respect of electrical works, electrical installations, and electrical rolling stock in operation in the areas occupied by BMRCL or concerning work and all electrical installations under the control of BMRCL or belonging to BMRCL as per the procedure provided by Electrical Electricity Authority Regulations, 2010, as revised from time to time.
The notification added that the inspector, although will not be allowed to function as the Electrical Inspector for any electrical work or installation, the implementation or maintenance of which is his responsibility.
According to the government notification, the individual appointed as the Electrical Inspector shall experience necessary training that has to be completed as deemed by the government.
---
Also Read: Pune Metro Rail Project: India signs contract with EIB for second tranche
Opinion Poll
Question : How can India stem inflationary trends likely from the currently all-time-high steel prices?