RLDA invites e-bids to lease out a land parcel in Abu Road, Rajasthan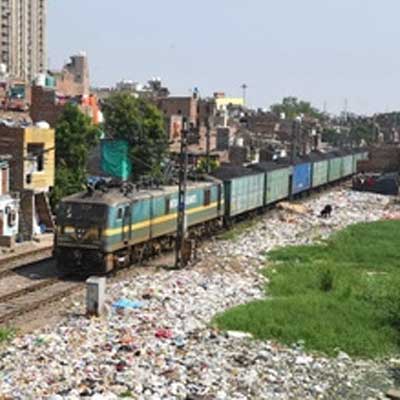 RLDA invites e-bids to lease out a land parcel in Abu Road, Rajasthan
02 Dec 2021 CW Team
Rail Land Development Authority (RLDA) has invited bids for leasing out a land parcel for commercial development at Abu Road in Sirohi district in Rajasthan. The parcel spans 1649. 40 sqm, between Railway Quarter No. 113 and 114 along 24.00 metre-wide (ROW) proposed road that falls under the North Western Railway Zone. It has a built-up area ratio of 2.0 (BUA – 3298.80 sq.m) and a reserve price of INR 5.18 crores. The land will be leased out for 45 years. The online pre-bid meeting received a good response from the national and local developers.
"Abu Road is the gateway to Mount Abu- a renowned tourist destination. The site is located in the vicinity of a local market and is accessible via public transportation. It is well-connected to Abu Road Railway Station, a key stop on the Delhi-Ahmedabad railway route. The proposed development will spur real estate, boost retail and commercial growth and generate employment for the local youth," says Ved Parkash Dudeja, Vice Chairman, RLDA.
The concessionaire will be entrusted with carrying out the development as per local building bye-laws and obtain requisite clearances and approvals from regulatory authorities. The bidder will be permitted to market and sub-lease built-up areas.
Abu Road connects with Mount Abu, which is at a distance of 27 km. The famous Dilwara temples are situated in Mount Abu which attracts a lot of tourists from across India. It has direct rail links on the broad gauge to Chennai, Thiruvananthapuram, Mysore, Hubli, Bangalore, Pune, Mumbai, Jaipur, Jodhpur, Delhi, etc. It also serves as a railway transport facility to Sirohi district and Jalor district. The area is well-known for RIICO Industrial Area and Railway Diesel Loco Shed.
Rail Land Development Authority (RLDA) is a statutory authority under the Ministry of Railways for the development of Railway land. It has four key mandates as a part of its development plan, namely leasing commercial sites, colony redevelopment, station redevelopment and multi-functional complexes.
Indian Railways has approximately 43,000 hectares of vacant land across India. RLDA is currently handling 84 railway colony redevelopment projects and has recently leased out three railway colonies in Guwahati and Secunderabad for redevelopment. RLDA has over 100 commercial (Greenfield) sites across India for leasing, and the eligible developers for each will be selected through an open and transparent bidding process.
RLDA is now working over various railway stations in a phased manner. In the first phase, RLDA has prioritised prominent stations like New Delhi, Bijwasan, Lucknow Char Bagh, Gomti Nagar Lucknow and Chandigarh. The railway stations across India will be redeveloped on a PPP/EPC Model as a part of Smart City Projects launched by the Government of India.