Ocean Insights launches port congestion reporting service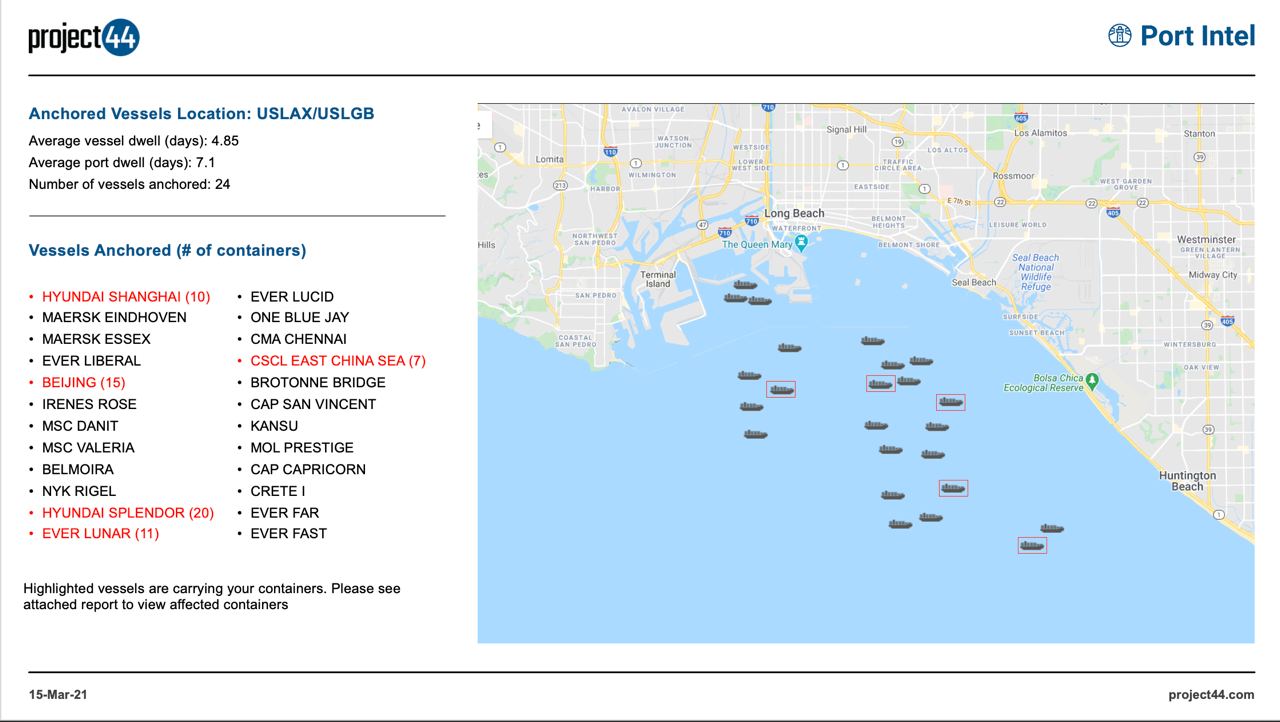 Ocean Insights launches port congestion reporting service
Ocean Insights announced the availability of its port visibility reporting service, Port Intel, from project44 .
Free for a limited time, Port Intel is an online service that provides subscribers with reports that summarise port congestion, inform them when their containers are anchored near congested ports and help them make critical inventory and management decisions.
As the global economy rebounds from Covid-19, virtually every business is impacted in some way by disruptions in international shipping, with port delays, lack of capacity, container shortages, and other imbalances all wreaking havoc on trade. With so much at stake, Port Intel aims to be a timely solution for supply chain professionals. Port Intel helps them assess the status of their shipments and supply chain, allowing for proactive planning and risk mitigation.
Users can access the report by visiting the Port Intel site and entering vessel identifiers, bill of lading identifiers or ocean container numbers. The reports are curated by project44's visibility experts to provide recommendations that integrate real-time data with proven shipping strategies.
project44 is the advanced visibility platform for shippers and logistics service providers and connects, automates and provides visibility into key transportation processes to accelerate insights and shorten the time it takes to turn those insights into actions.
Ocean Insights offers track and trace functionality.
Written from a company news release.
Opinion Poll
Question : As we enter FY 2021-22, a report estimates a 11% GDP growth. What is the most critical investment the construction and infrastructure sector needs to make this year?