Port cargo shows growth after seven months of decline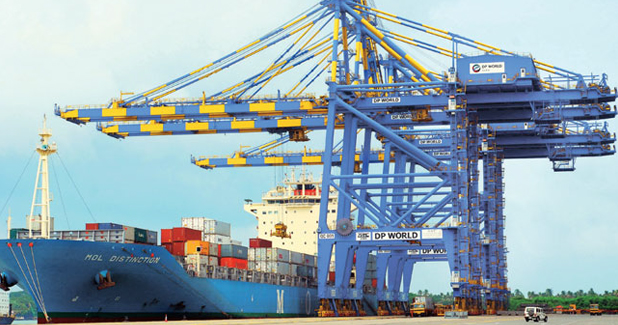 Port cargo shows growth after seven months of decline
Cargo at Indian ports has turned positive for the first time after seven consecutive months in October and November 2020, recording a 3% and 1% year-on-year (y-o-y) growth respectively, financial services and credit rating agency ICRA reports.
The port sector had been adversely impacted during the period March-September 2020 due to the Covid-19 outbreak and the subsequent lockdown introduced by India and other major economies. Although the sector was classified under essential services and remained operational after the initial period of lockdown, the adverse impact on the domestic economic activity and slowdown in global trade resulted in steep contraction in cargo volumes at the Indian ports.
During the first eight months in the current financial year, cargo reported a 12% decline. However, that is a significant improvement over the 22% decline recorded in Q1 FY2021.
The pace of decline has moderated sequentially every month for key cargo segments, indicating continuing signs of a recovery.
ICRA Ratings says the pace of recovery in the port sector will be contingent on the pace of recovery of the domestic industrial activity and the global economy, and that they expect volume contraction of about 10% in the FY2021. A revised projection of the earlier expectation of a 12-15% decline puts the decline rate at 10-12%, largely driven by the quicker than earlier expected pickup in industrial output and consequently higher exim volumes.
The credit profile of port sector companies would continue to remain under pressure on account of the lower than anticipated cargo volumes during FY2021, especially those that have just commenced operations or concluded debt funded capacity expansions or have a concentrated cargo profile, ICRA believes. Nonetheless, well diversified players (cargo-wise) and SPVs promoted by stronger sponsors should have higher financial flexibility to weather this downturn and their debt servicing is unlikely to be materially impacted.
Source: Press release
Opinion Poll
Question : As we enter FY 2021-22, a report estimates a 11% GDP growth. What is the most critical investment the construction and infrastructure sector needs to make this year?