GIFT city receives highest certification from IGBC as greenfield city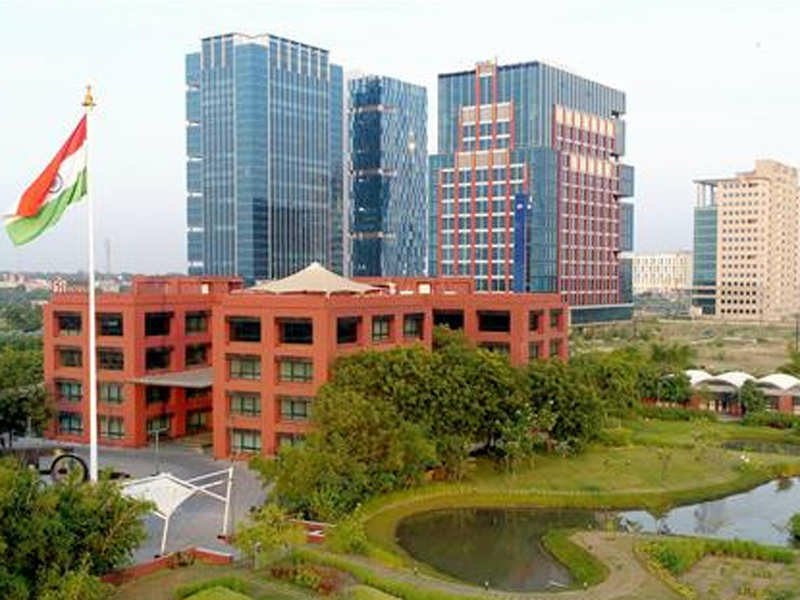 GIFT city receives highest certification from IGBC as greenfield city
02 Sep 2021 CW Team
Gujarat International Finance Tec-city (GIFT) becomes India's first greenfield smart city to receive the highest green cities platinum certification from Indian Green Building Council (IGBC).
India's only operational smart city, and International Financial Services Centre (IFSC), GIFT city has received the platinum certification for Green master planning & design and implementation of phase I development of GIFT City from IGBC.
The platinum certification is all set to create GIFT city as the first greenfield smart city of India to obtain the IGBC green cities platinum rating.
According to the IGBC, the body has recognised several GIFT city initiatives including integrated land use, Metro rail connectivity, compact city development, substantiate housing, transit-oriented development with BRTS, 100% road network with the streetscape, 35% public green and open spaces, and 100% green buildings mandate in the city.
GIFT City, MD & Group CEO, Tapan Ray, said that the city's vision on smart urban development factors in sustainability, being an integral trait with consideration for social, environmental, and economic impact.
The platinum-rated city under the IGBC green city rating system is a testimony to the cutting-edge infrastructure, design, and project implementation of the city, which will attract global companies to establish their base in GIFT city, with their commitment towards sustainability, Ray said.
GIFT City has proposed to obtain high energy efficiency by district cooling systems and 100% LED street lighting. The city has also included water management by a 35% decrease in potable water and treatment and reuse of 100% wastewater, according to Ray.
IGBC provides a wide range of services. The IGBC is a portion of the Confederation of Indian Industry (CII).
GIFT city has also established an automated waste collection and segregation plant, considering the national importance of solid waste management.
---
Also read: Gujarat govt picks GIDC, GMB as equity partners for GIFTCL