Ramky Enviro to set up hazard waste management unit in UAE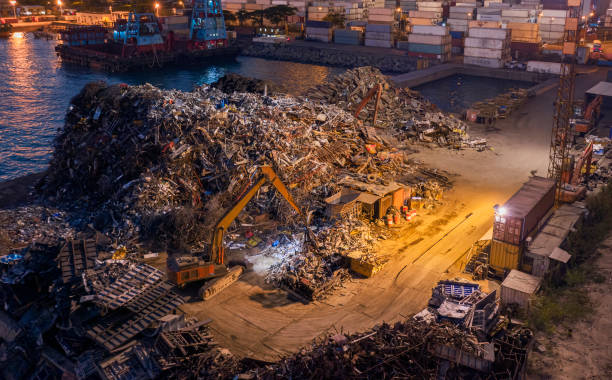 Ramky Enviro to set up hazard waste management unit in UAE
19 Jan 2022 CW Team
Ramky Enviro Engineers Middle East, a wholly-owned subsidiary of Ramky Enviro Engineers Limited (REEL) and Waste Management Agency of the Emirates of Ras Al Khaimah (RAK), has entered into a strategic partnership to set up an Industrial Hazardous Waste Management unit in RAK, United Arab Emirates (UAE).
The company told the media that the Executive Director of the Waste Management Agency, Osama Al Natour, and Business Head of REEL, Rahul Dua, signed the letter of intent (LOI) in the presence of the Director-General of Public Services Department, Ahmed Mohammed Al Hammadi, and Deputy of Director-General, Essa Abdullah Al Shamsi. This initiative will help Emirates be more sustainable, competitive, achieve the environmental objectives, increase reliance on clean energy and implement green development. Osama said that the Waste Management Agency would strengthen the partnership between the public and private sectors. It focuses on providing sustainable and world-class solutions to emirates. Dua said that this is the first hazardous waste management facility with a research and development (R&D) centre in the Northern Emirates and will provide industrial solutions in RAK and Northern Emirates to recycle, treat, and toxic hazardous and medical waste in a scientific manner. This initiative follows the vision for expansion in UAE and the Middle East, with its hazardous and medical waste facility in Abu Dhabi. The integrated industrial hazardous waste management facility in RAK will have an R&D centre and laboratory for testing and classification of hazardous wastes. The waste facility will include a Rotary Kiln Incinerator for thermal deduction of the hazardous waste at the desired temperatures. Other facilities, including a physio-chemical facility for liquid waste treatment, stabilisation plant for chemical fixations of toxins, resource recovery unit and secured lined landfill facility for final disposal of wastes. The facility will be developed in line with UAE Federal Environmental Regulations and local environment regulations formulated by the government of RAK. It will prioritise adding clean energy like solar photovoltaic (PV) modules in the project.
Image Source
Opinion Poll
Question : What are you most interested in Construction Technology?