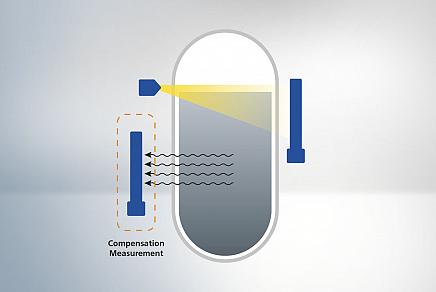 Berthold launches noncontact radiometric level measurement tech
May 21 2021,06:05 PM CW Team
Berthold has introduced a non-contact and non-intrusive radiometric level measurement technology that provides a stable and accurate clinker level measurement while operating outside of this extreme high-temperature atmosphere.
The degree of stability, accuracy, and repeatability provided with this level measurement assures optimal efficiency, production rates, and top output quality.
In cement generation, the centre of the system is the rotary kiln and the similar cooling system that follows. The effective operation of these two systems collectively is critical in maintaining the capability and profitability in the cement production process.
With working temperatures exceeding up to 1,300°C, regular intrusive level measurement technologies can not endure such a harsh atmosphere.
To remain cost-efficient the airflow to the clinker cooler should be directed to the proper value for the mass of the clinker present on the cooler grates. It needs an accurate level measurement of the clinker, and Berthold's new technology provides accurate clinker level measurement.
The clinker is cooled when it's discharged from the rotary kiln by a moving grate through which air is forced. The cooling is directed by the feed rate and the amount of airflow. The quality of the clinker is directly affected by the cooling.
With an exact measurement of the clinker level, regulation of the cooler grates can be done with the proper amount of clinker present, which leads to an optimised method and hence produces cost savings.
Berthold's level gauges provide patented technology, which ensures long-term durability and temperature stability.
These are a few advantages of Berthold's radiometric level measurement used for the cement clinker cooler process:
Accurate and trustable measurement of clinker level
Lowest source activity through extreme sensitive detector design
Power savings through process optimisation
Cheap maintenance cost
Not exposed to severe process conditions due to external mounting
No re-calibration due to unmatched durability and ageing compensation
---
Also read: Three emerging trends in the construction industry
Opinion Poll
Question : How can India stem inflationary trends likely from the currently all-time-high steel prices?