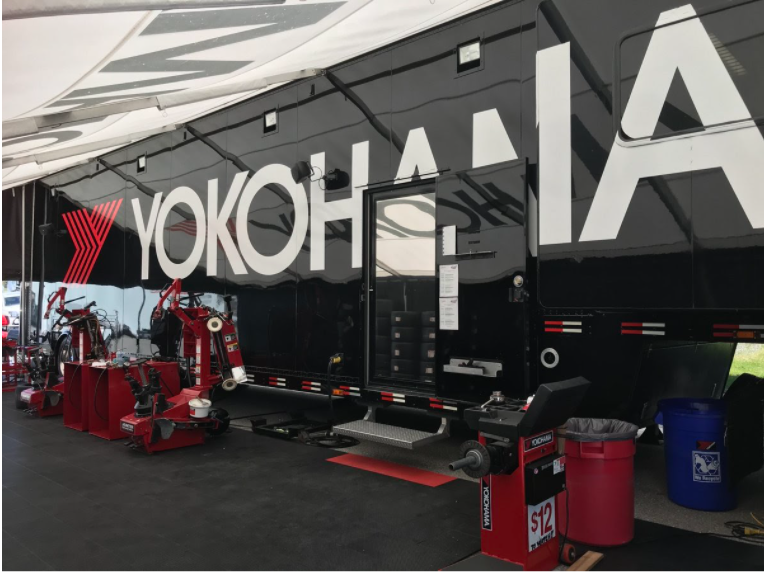 Work on Yokohama's Vizag plant begins
Yokohama Off Highway Tires (YOHT), the consolidated off-the-road business division of the Yokohama Rubber Co Ltd of Japan, has started work on the Rs 1,200 crore greenfield plant at Atchutapuram Industrial Area near Visakhapatnam.
The new plant at Atchutapuram, which is being developed on an 80-acre site, will have a daily production capacity of 55 tonne (rubber weight) with a planned capital investment of $165 million and is scheduled to come up in the first quarter of 2023 with trials in the second half of 2022.
Yokohama considers India a manufacturing base due to low manufacturing costs and the country's facilities. India contributed more than 80-85% of last year's volumes and exported to more than 100 countries worldwide. According to Yokohama, most of its exports are produced from the India base.
---
4th Indian Cement Review Conference 2021
17-18 March
---
The new plant in India will expand Yokohama Group's global off-highway tire production network to eight plants in four countries, including three in India, one in Israel, one in Vietnam, and three in Japan. Global off-highway tire daily production capacity will increase to 480 tonne (rubber weight).
Yokohama now has tyre plants at Dahej in Gujarat and Tirunelveli in Tamil Nadu, and one plant in Hadera in Israel. These plants produce tyres used in construction, agricultural, industrial and forestry machinery.
---
Also read: OTR tyre market looks positive in 2021
Opinion Poll
Question : As we enter FY 2021-22, a report estimates a 11% GDP growth. What is the most critical investment the construction and infrastructure sector needs to make this year?