Greenhouse emissions: Coal is integral to us, India tells UNFCCC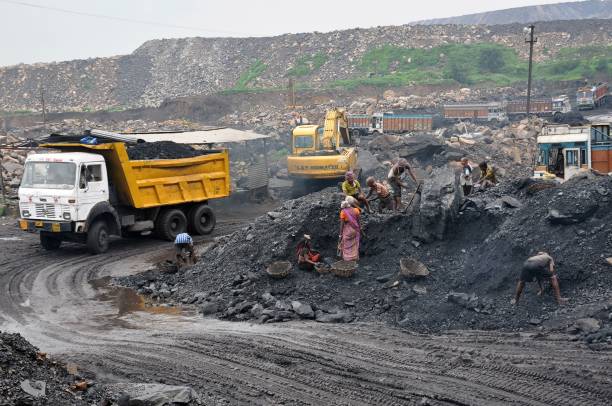 Greenhouse emissions: Coal is integral to us, India tells UNFCCC
Apr 06 2021,12:04 PM Editorial Team
In the yearly report on greenhouse gas (GHG) inventory, India has told the United Nations Framework Convention on Climate Change (UNFCCC) that coal will continue to be an integral part of the country's energy requirements for its developmental needs.
India has been focusing on renewable energy as part of its commitment to move towards cleaner fuel to address climate change concerns, but coal will continue to be an integral part of the country's energy requirements for its developmental requirements, India told the UN climate body in its yearly report on GHG inventory.
The report, submitted recently to the UNFCCC, however, underlined that India would use coal responsibly through clean coal initiatives, and said its per capita coal consumption was still lower than most developed countries and other emerging economies.
The remarks on coal use in the report, carrying details of India's climate action, assume significance as there is pressure on India to raise its mitigation (emission reduction) goal by pledging either a net-zero (emission minus removal amounts to zero) target or peaking year of its emission ahead of the 26th session of the UN climate conference (COP26) in November last year.
The report said this is in keeping with India's claim to a fair share of the global carbon budget and India's significant underutilisation of this share thus far, referring to the necessity of the country's dependence on coal.
This does not mean any deviation from what India pledged as part of its climate action under the Paris Agreement. As against its target of 40% electric power installed capacity from non-fossil fuel-based sources by 2030, the share of non-fossil-fuel-based electricity generation has already reached over 38% in November 2020.
Earlier this year, the International Energy Agency (IEA) had supported India's stand of continuing with coal as its major energy source. IEA chief Fatih Birol had said in early March that it would not be fair to ask developing nations to stop coal usage without giving international financial assistance to make up for the economic challenge from such a move.
In 2015-16, India had set a target of achieving 175 GW of renewable energy capacity by 2022. Later, the country set a target of 450 GW by 2030. This would mean a nearly-five time increase in the next 10 years, up from 92.97 GW in February this year. The record shows that the power generation capacity share of renewables in India grew from 4.98% as of March 2006 to 23.92% by September last year.
---
Also read: Global carbon market grew 20% in 2020
Also read: Coal power plants to continue despite promises to curb pollution