GSECL floats tender for 224 MW grid connected solar projects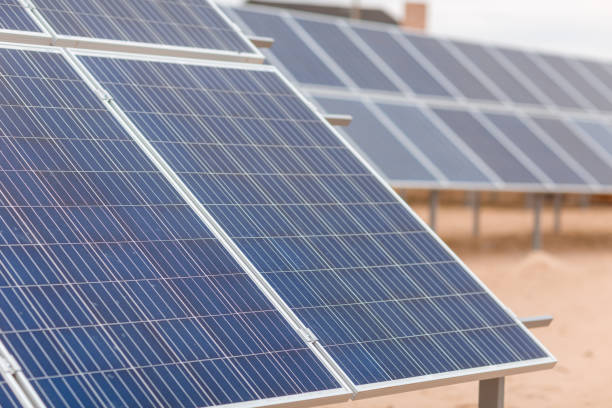 GSECL floats tender for 224 MW grid connected solar projects
10 Aug 2021 CW Team
The Gujarat State Electricity Corporation Limited (GSECL) has floated a tender for the design, engineering, supply, installation, and commissioning of 224 MW of grid-connected solar projects ranging from 10 MW to 55 MW at several substations of the Gujarat Energy Transmission Corporation (GETCO).
The bidder who is successful should be taking care of the operation and maintenance activities of the project for five years.
The bids will be opened on September 15, and the deadline to submit the bids online is September 8, 2021. The pre-bid meeting is going to be held on September 1.
The estimated price of the project is Rs 8.96 billion, and the bidders who are interested should submit an amount of Rs 4,00,000 per MW as an earnest money deposit. The successful bidder should give 10% of the contract price within seven working days of accepting the award letter as a performance bank guarantee.
The bidder should have designed, supplied, and commissioned grid-connected solar projects with a cumulative installed capacity of 40% or higher of the total bid capacity in MW to participate in the bidding process, out of which one project should be 5 MW for 10 MW to 20 MW capacity and 10 MW or higher for bid capacity in the range of 21 MW to 55 MW. Before the bidding date, the reference project should have successfully operated for at least 12 months.
The net worth of the bidder during the last financial year should be positive. The bidder is advised to visit and examine the site traffic, surroundings, availability of power, conditions, location, water, climate, and other utilities for construction, handling and storage of materials, applicable laws and regulations, access to the site, weather data, and sole responsibility to acquire all information that can be necessary for the preparation of the bid and entering into the contract agreement.
As per the documents of tender, the solar modules to be employed must be of minimum 72 cell configuration with a rated power of module less than equal to 300 Wp, as tested by the International Electrotechnical Commission (IEC) or the Ministry of New and Renewable Energy (MNRE) recognised test laboratory and as certified for solar photovoltaic module power performance test as prescribed by the latest edition of the IEC 61215 and IEC 61730.
---
Also read: Indian Railways floats tender for 210 MW solar projects
Also read: Govt incentivises grid connected rooftop solar systems