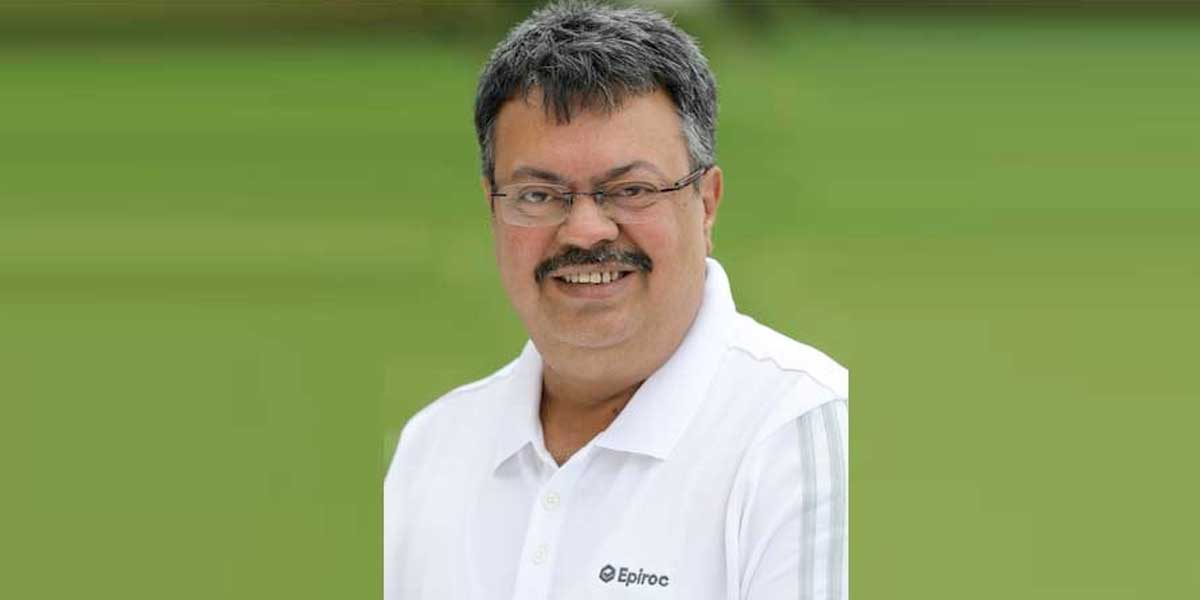 Tunnelling equipment demand has started picking up
Nov 24 2020,12:11 PM Editorial Team
Epiroc Mining offers a wide range of tunnelling equipment for underground mining and underground civil work applications. Anirban Sen, Underground Business Manager Asia Pacific & India, Epiroc Mining, shares more on the demand trends and market outlook for tunnelling equipment.
What are the major tunnelling jobs involved in mining? Which are the equipment used?
As far as tunnelling in underground metal mine is concerned, the first job when you open the portal is to drive the decline or incline. Driving incline and decline is a tunnelling job which is basically done to reach the ore body. Once reached the ore body, you develop the ore body based on your underground mining methodology that depends on various factors viz, size and width of the ore body, etc. So, once you reach the ore body, you have to develop the levels, sub-levels, crosscuts and other structures. These are also part of tunnelling activities in underground metal mining.
As far as the equipment are concerned, you need to start with face drills i.e Boomers. Then you need low profile dump trucks and load haul dump (LHD). The LHD will take the muck and dump into the trucks and the trucks take it outside the mine.
Also there are ore passes available when LHD takes the muck from the ore faces and they dump it into the ore passes. Through the ore passes, it goes to the crusher level and then needs to be evacuated through LPDT etc.
In a nutshell, the basic tunnelling activity in underground metal mining involves development of ramp, development of levels and sub-levels, stock phases, crosscuts and other structures.
What are the products and solutions from Epiroc for tunnelling applications?
We offer Boomers for tunnelling applications, both in mining and civil works. We have various types of Boomers starting from single-boom to four-boom, bolting machines, LHDs ranging from 4 tonne to 18 tonne, and low profile dump trucks starting from 20 tonne to 65 tonne.
Apart from mining, our tunnelling machines are used in underground drilling applications for civil construction of road and railway tunnel projects, hydropower projects and many more. There are many such machines working in India and globally in the underground heavy civil applications.
What are the key challenges involved in tunnelling??
The first major challenge involved in tunnelling is geology. If the geology doesn't support your underground tunnelling methodology, then there can be accidents in civil construction and underground mining. So, initially we need to assess the geology and the nature of the rocks. If you know the geology well, then you can plan your support programme properly like what kind of bolts you need to go for, whether you need to go for shortcreting, or any other challenges need to be checked. In civil construction, land acquisition is a major challenge. Like when you are constructing a dam, you are displacing a lot of land and people. So in land acquisition there are socio-ecological challenges. Availability of experts is a challenge. In India, you may have the people in big numbers but the lack of trained experts in the field can create challenges. Proper training of the operation and maintenance crew is needed. Underground mining is a finance-intensive project and you need to have deep pockets to start such projects because even if you start the mine, you may start getting the actual ore after 3-4 years. So in the first 3-4 years of mine development, you are not earning anything. Thus, sustainability with respect to finance is important.
How important is proper safety measures in tunnelling operations?
For mining, there are regulations such as DGMS in India. For globally, there is the stringent US regulation of MSHA. Also, generally emission levels need to be controlled in mining operations. Ventilation has to be proper. Machines should have proper safety features. There needs to be the standard features of FOPS and ROPS canopies/cabins as the operators need to be safe. The sound level inside the cabin or the canopy should be equal to or lower than permissible level. Operators should use proper PPEs while operating the machines.
Our machines are well equipped with the necessary safety features whatever required as per the standard, sometimes over the standard. Our products are being supplied not only in India, but also globally.
What is the current demand trend for tunnelling equipment?
In between the demand for tunnelling equipment had gone down, but recently it has started picking up with many civil projects that are coming up in the country. Especially, the government is investing heavily in border road projects like the Atal Tunnel while the Zojila tunnel project has been started now. The government is developing the infrastructure on the border in a big way. The Char Dham project of RVNL is going on which is a big project. Some hydropower projects have also been planned. In mining, our customers have invested in equipment and automation for their operations, taking forward the concept of mine of the future. We are discussing the requirement of equipment for their other mineral operations too. Some mining companies are also planning to modernise their old equipment fleet. All these are opportunities in the making for us and the tunnelling equipment players.