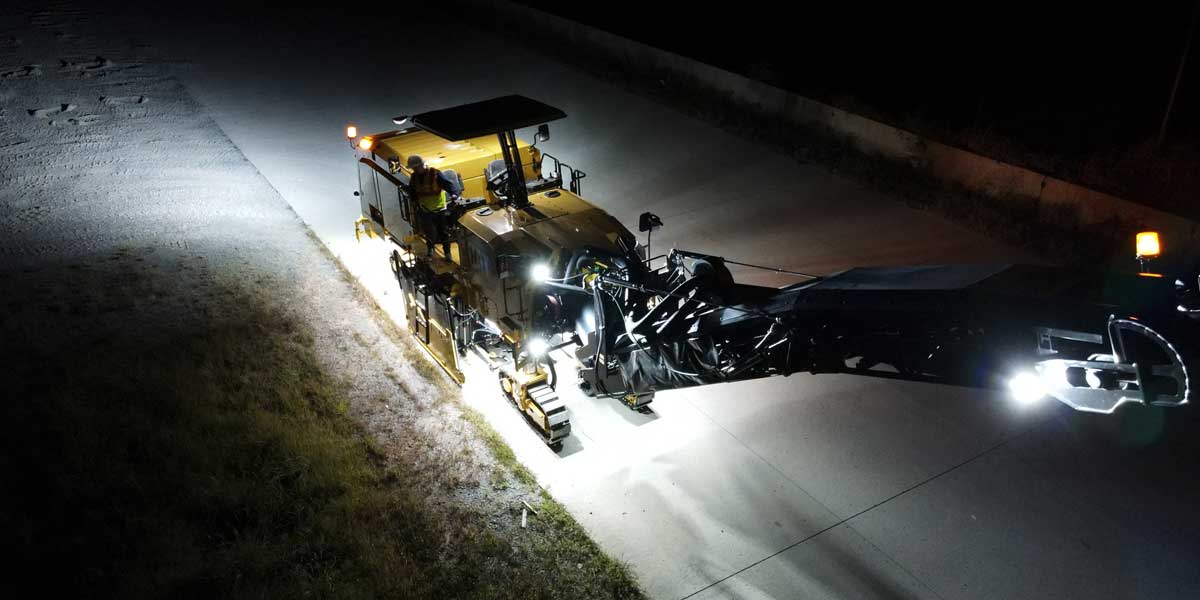 Caterpillar updates cold planers to make it easier to work at night
May 17 2021,04:05 PM CW Team
Caterpillar Inc (Cat) has come up with enhancements to its PM600 and PM800 series milling machines after 18 months of its last cold planer updates.
In the latest modifications to five models of its two series—PM622, PM822, PM825, PM620 and PM820—Caterpillar developed half-lane planers which are more comfortable to work with, simpler to operate and low on maintenance.
Cat told the media that lighting was one of the most important features, as more roadworks are carried out at night to reduce the effect on traffic.
Cat made new, more extensive scattering LED work lights standard gear. As a choice, extra LED perimeter lighting builds perceivability in the work regions around the cold planer.
Planers furnished with a canopy can have discretionary forward-facing overhead lighting. It is intended to build perceivability on the top functioning stage without influencing the operator's vision.
Cat additionally added entry-exit lighting that can radiate in any event, even when the machine is off. The lights on the stage and around the ladders get turned on by touching a button on the platform or ground-level keypad.
Another update for the planers is a corded pendant control for the rotor turning gadget. It disposes off the need to move sideways and arrive at overhead to rotate the rotor when performing bit or tool holder maintenance.
Cat also improved the optional inboard ski orientation and added a simple abrasion-resistant shoe to make it simpler and less expensive to supplant.
The other improvements include easy-to-remove belt-drive access panels, an improved beacon-mounting system, a protection bar added to the end of the conveyor, increased flow in the washdown and a higher wear conveyor flashing.
Cat also added rear hooks for hose storage, an improved right hand angled ladder for more comfortable access, and an angled side water-fill connection to reduce kinks.
---
Also read: Cat North America sales notes only 12% surge in 2021
Also read: Caterpillar completes 50 years of manufacturing in India