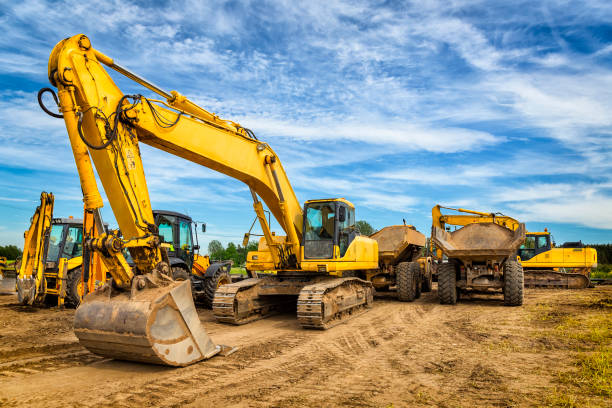 Construction equipment market records surge in domestic sales
12 Aug 2021 CW Team
The year of the pandemic turned out to be a top gear for the construction equipment segment, which is depending on the government infra spend to witness over 15% increase in yearly domestic sales volumes in FY21 and a doubling of sales in Q1FY22 compared to last year.
President of the Indian Construction Equipment Manufacturers Association (ICEMA), Dimitrov Krishnan, told the media that Global players like Heungkuk India and Daechang Forging Company, both from Korea, are setting up new plants in Pune and Chennai. At the same time, local manufacturer Dozco India has invested in Vizag as a part of an Italian JV. He also said that the consolidated investment between these three is around $30 million.
Besides the new names, the existing manufacturers, including Schwing Stetter and JCB, are also planning new investments. Deepak Shetty, CEO and MD of JCB India, told the media that they are setting up their new factory for Rs 650 crore in Vadodara. He said that this project is proceeding forward and will be commissioned early next calendar year.
Schwing Stetter is putting up a new factory worth Rs 300 crore in Cheyyar in Tamil Nadu and setting up an R&D centre in the state with his concentration on domestic and export business.
The companies said that the CAPEX is a part of the 10-year action plan of the industry to develop this segment even though the current capacity utilisation is around 65%.
The build-up of the capacity is also for the exports with companies like Schwing Stetter, Volvo, JCB, Hitachi, Caterpillar and others, though in small numbers, all exporting out of India, but the drawback is increasing steel prices.
JCB's Shetty told the media that both CRC and HRC prices went up by 100%, and the spot market was very volatile between last June and this. Additionally, he said that it is increasing the price of the infrastructure because they cannot absorb this kind of price increase. For example, JCB took a 1%-3% cost hike on July 1.
---
Also read: Escorts Q1 results FY22: Net profit at 185.2 cr