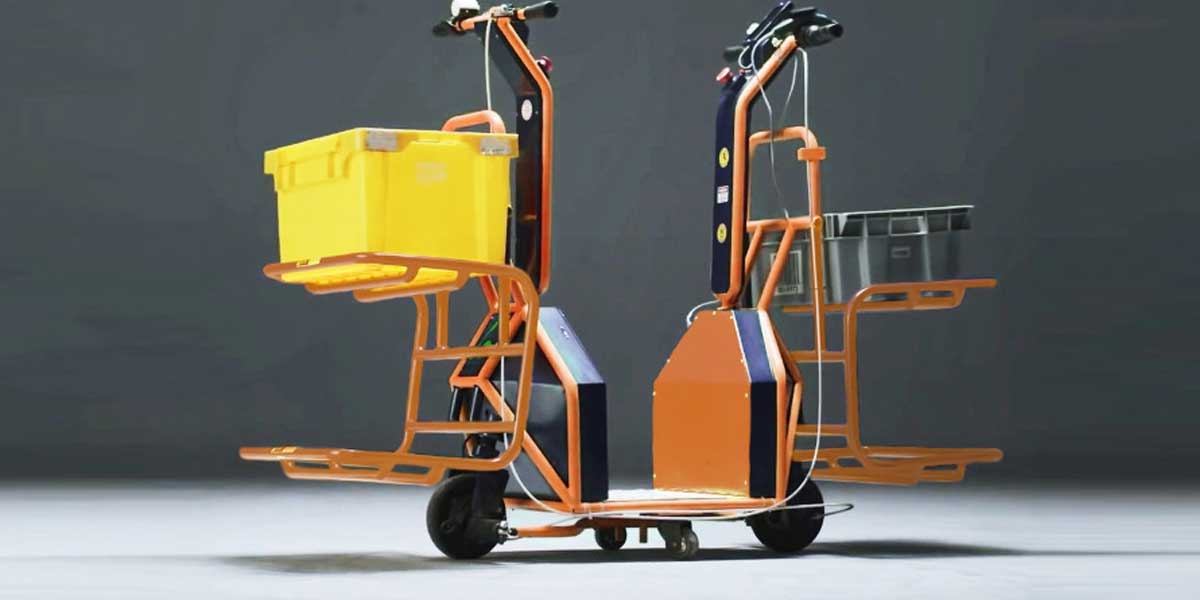 Godrej Material Handling partners with Greendzine Technologies
Godrej Material Handling announced the launch of MOPTro™, a motorised order-picking trolley from Greendzine Technologies. This is a natural extension to Godrej's existing product SKUtro, a manual order picking system which was launched last year to aid in improving shop floor mobility and employee productivity. This is in line with Godrej's vision of improving India's intra-warehousing logistics and supply chain.
MOPTro revolutionises the everyday manual order-picking practices by simplifying the tedious manual picking process for operators, ensuring accurate picking and put-away, according to the company. The software on the mobile device attached to MOPTro helps in showing the fastest aisle route to picking a product, thus enabling greater throughput.
With the supply chain industry progressively focusing on motorised offerings to cut down on the turnaround time for movement of the products within the warehouses, this association is a proactive effort to support the start-up innovators of the country in the intra-logistics space while bridging the gap in the supply chain.
Anil Lingayat, Executive Vice President & Business Head, Godrej Material Handling, said, "With two subdued quarters owing to the extension of lockdown and the staggered easing of restrictions, India Inc is going all out to fulfill the pent-up demand in the remaining two quarters of the fiscal year. Most of this demand is coming from tier-2 and tier-3 cities and therefore time is of essence in fulfilling these orders. SKUtro has proven to be an innovative mobility-cum-transport innovation in the intra-logistic space since its launch last year. We, at Godrej Material Handling, have partnered for MOPTro, a natural extension to SKUtro that rides on the demand for motorised warehousing picking solutions. It comes with all the benefits of SKUtro and more. Through this partnership, we hope to help both operators and industries like e-commerce, 3PL and manufacturing emerge stronger."
Opinion Poll
Question : As we enter FY 2021-22, a report estimates a 11% GDP growth. What is the most critical investment the construction and infrastructure sector needs to make this year?