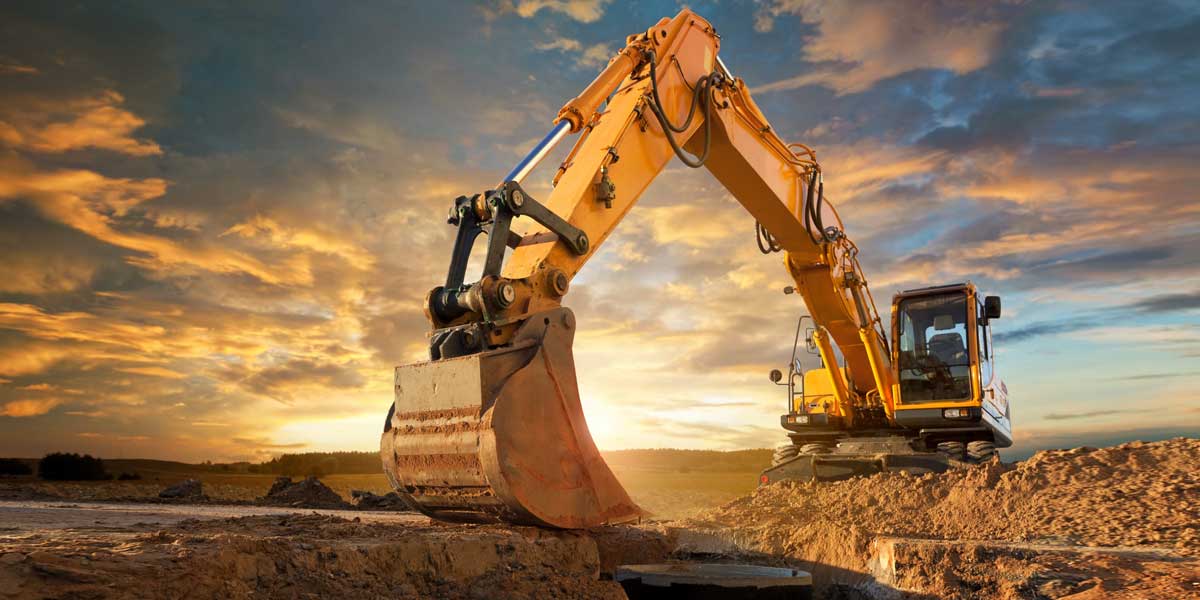 Top 10 Excavators in India
25 Jan 2022 CW Team
Construction and infrastructure industry goes hand in hand and is the driving force of prosperity in any nation. Because robust infrastructure provides the foundation for every related initiative, the Indian construction industry is accountable for accelerating the nation's comprehensive growth; therefore it garners special emphasis from the state. Be it highways and expressways to bridges and sea links, from utilizing resources for solar plants to building dams, Indian Government have been designing and executing strategies to facilitate the timely construction of exceptional infrastructure across the country.
Throughout the process, construction equipment plays an important role. Construction equipment represents a critical element in accomplishing these objectives while keeping the time-frame and margin in mind. Excavators are a fundamental and commonly utilised piece of construction machinery. Its primary function is excavation, however they are also employed for a variety of additional tasks such as hoisting hefty objects, demolition, water scouring, and tree pruning. An extended arm and a cabinet are included in excavators. A long arm digging bucket is present at the base of the device, and a cabinet is installed for the system operation. There are various excavators currently in the Indian market, and we bring you the top 10 excavator manufacturers known for their best performance.
1. BEML India
Incorporated in 1964, BEML is based in Bangalore. BEML is an abbreviation of Bharat Earth Movers Limited. The company specialised in manufacturing Mining equipment, Rail coaches, and spare parts. For mining and construction, it manufactures Excavators, Bull Dozers, Shovels, Loaders, etc. BEML's services are marketed and maintained over a nationwide marketing system, and they are distributed to more than 68 countries. Consumers may easily acquire BEML's extensive array of products owing to the company's nationwide network of distribution outlets.
2. JCB India Limited
JCB India Limited is a renowned earthmoving and construction equipment producer in India. The JCB Excavators series is indeed the finest, featuring heavily loaded Excavators that offer excellent output, sturdiness, reliability, and profitability. Over four decades, JCB has become a cultural icon among excavator producers across the globe. JCB's state-of-the-art manufacturing facility in Pune produces its creative and technically sophisticated Excavators. Excavators ranging in weight from 3 to 38 tonnes are available, serving a wide range of operations throughout a variety of industries. JCB also features a Quarry Excavator line that is designed exclusively for Quarry and Mining operations including, JCB NXT 145QM, JCB NXT 215QM, JCB NXT 225QM, and JCB NXT 380LC QM.
3. TATA Hitachi
Formerly known as Telco Construction Equipment, TATA Hitachi is a joint venture of TATA Motors Ltd and Japan based Hitachi Construction Machinery of Japan. Based in India, the company has its headquarters in Bengaluru. The company is a well reputed name among the construction equipment companies, primarily producing Excavators, Backhoe loaders, Wheel loaders, etc. Workers can achieve a great deal utilizing Tata Hitachi Mini Excavators since they are secure and ergonomic. As a result, clients are able to ascertain the optimum profitability. The machineries were created to provide remedies that are specifically customised to Indian scenario and comply with all native standards.
4. Hyundai
Hyundai is a diverse set of business in the automobile industry. In 2007, Hyundai Construction Equipment India was established. It caters the construction equipment needs serving myriads machineries requisite to the industry. Specialized in Excavators, it manufactures Mini Excavators, Construction Excavators, and Mining Excavators. The company has over 225 sales and services units and has its business spread across 15 countries.
5. Komatsu India
Established in 2007, Komatsu has its Indian headquarters in Chennai. By providing high-end technology, precision, and reliable machinery to its customers, Komatsu India serves the primary competency of elevated commodities areas of the industry. In pivotal sites, it has a Parts Distribution Center, Product Assistance and Service Centers, Front Line Offices, Design and Development Centers, and Stock Depots. In the construction equipment section, it has an impressive portfolio encompassing Excavators, Bull Dozers, Wheel Loaders, Dump Trucks etc.
6. Larsen and Toubro
Larsen and Toubro have wide range of construction equipment products. It offers Mining equipment, Construction equipment Tipper Truck, along with spare parts and its product support. L&T has hydraulic excavator named L&T300. It weighs 53400kg, and has Variodyn hydraulic system.
7. SANY Industries
SANY Industries has its presence in the market offering diverse range of products across wide sectors. Its products include construction and mining equipment, oil drilling machinery port machinery and renewable wind energy system. There are numerous models in excavators such as Mini excavator, medium excavator, small excavator, wheel loader, long reach excavator, large excavator. They are based on different weight and size that can be deployed for various operations.
8. VOLVO Construction Equipment
VOLVO is based in Gothenburg and has its Indian office in Bengaluru. The company has its business spread across the world with its presence in many countries like France, Germany, UK, Brazil, USA, India, China and Korea. It manufactures a wide range of products including excavators, wheel loaders, pavers, articulate haulers, etc. The Indian facility present in Bengaluru is specialized in producing crawler excavators, asphalt pavers and soil compactors. The firm manufactures both large and medium crawler excavators.
9. Doosan
Excavators from Doosan Infracore are known for their dynamite digging power, outstanding production, excellent fuel savings, and ease of operation, and they completely ensure consumer satisfaction focusing on profitability and efficiency. It has comprehensive range of excavators including heavy excavators, medium excavators, and wheeled excavators. The excavators they manufacture produce sturdy structure for consistent operations and exceptional capacity for enhanced efficiency.
10. XCMG
In 1943, the Xuzhou Construction Machinery Group Co., Ltd. (XCMG) was established. XCMG has increasingly become the focus of the Chinese construction equipment business, growing to be among the greatest, highly prominent, and dynamic business firms within the country, boasting the most diverse equipment lines and models. One of its excavator namely XCMG XE220C Hydraulic Excavator weighs around 22000kg. It also features other products in the construction line including rotary drilling pilling rig, wheel loader and aerial working platforms.