Plots for non-farm purpose only after RERA registration: MahaRERA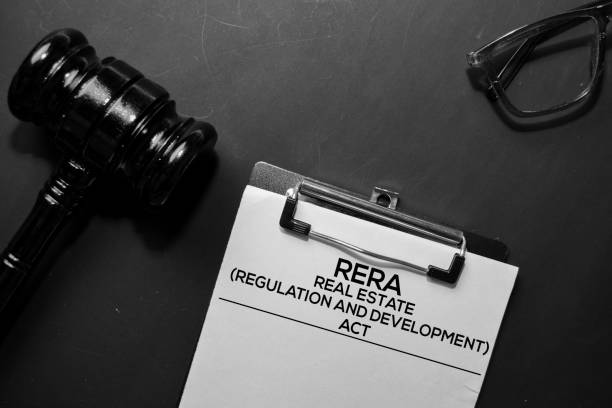 Plots for non-farm purpose only after RERA registration: MahaRERA
16 Aug 2021 CW Team
Maharashtra Real Estate Regulatory Authority (RERA) revealed that mere conditional permission for converting an agricultural plot into a non-agricultural plot outside urban areas without providing any infrastructure could be called only as an ongoing project and, hence, must be registered under RERA.
MahaRERA clarified that the approval to convert a plot from agriculture to non-agricultural use is only the starting of the process and will be complete only when the tehsildar records that all conditions imposed are fulfilled and constitutes a "completion certificate".
MahaRERA asked a developer to quickly register one such project after finding that the conditions imposed in an almost decade-old approval for non-agriculture (NA) use were left unfulfilled by Raigad collector, dealing with "plotted development" outside urban areas.
Ajoy Mehta, the MahaRERA chairperson, told the media that the nomenclature of the completion certificate means that the premises are now complete and fit for human habitation. The utilisation of NA will commence when the tehsildar records that all the conditions are fulfilled.
Mehta asked the promoter-developer not to sell, permit or advertise bookings of any NA plots for sale in a project called Amarai in Kolad till it is registered under Real Estate (Regulation and Development) Act (RERA), Section 3.
Aamrai Kolad Plot Owners Welfare Association filed a complaint last year before the MahaRERA, Sai Developers, and others.
The developer issued new ads for the remaining unsold plots providing facilities, including a pool, in October 2017 after RERA came into effect on May 1, 2017. But the project would fall under the scope of RERA as an ongoing project, requiring registration if the infrastructural amenities and facilities are not provided.
The developer argued that the project was complete in 2014 through his lawyer Tanmay Ketkar, obeying all the NA conditions and selling all plots. Hence, it is not an ongoing project, and the complaint is a "mala fide'' harassment.
Mehta said that all amenities must be completed as agreed in case of a plotted development.
---
Also read: More than 90 unfinished realty projects to shut down in UP: UP-RERA